Adam and Ania Taubenfligel Of Canadian Label Triarchy Talk White Hot Denim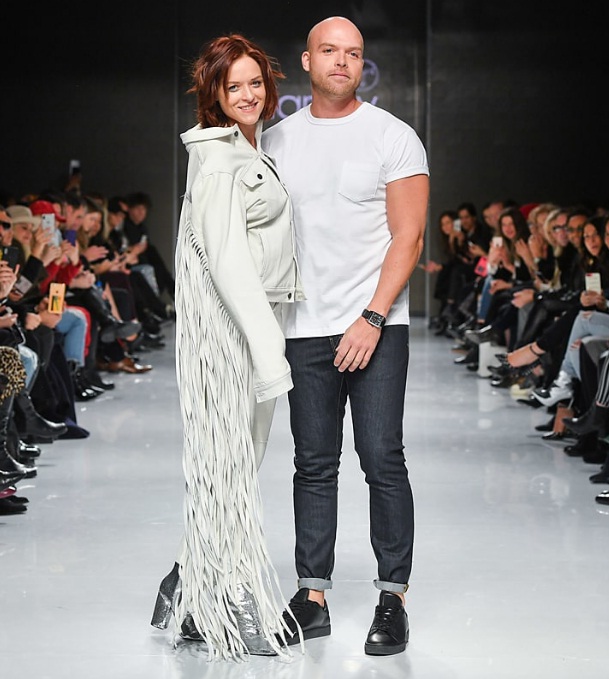 Although seasoned fashionistas have been sporting denim throughout the decades, the classic fabric never fails to make a comeback, time and time again. You'd almost think that jeans would be played out at this point, but Canadian siblings Adam and Ania Taubenfligel beg to differ. Their Vancouver-born and Los Angeles-based denim label Triarchy is truly a family matter, with designer Adam and brand manager Ania working alongside their brother, business director Mark. Triarchy is known for their usage of eco-friendly denim, with a focus on sustainable fashion. The pieces are created at a factory in Mexico, where the team claims to reduce water consumption with its use of 85 percent recycled water in its designs. Meanwhile, the clothes are crafted with renewable Tencel Cotton fabric, which is a wood fibre originating from the eucalyptus tree.
Recently, we had a chance to chat with Adam and Ania Taubenfligel backstage at Toronto Fashion Week. With a recent show and an upcoming Fashion Award Impact nomination for the 2018 Canadian Arts & Fashion Awards, it's been a busy season for the homegrown label. The talented brother and sister discussed Triarchy's new "white hot" collection, their passion for all things denim and their best sartorial advice for this spring.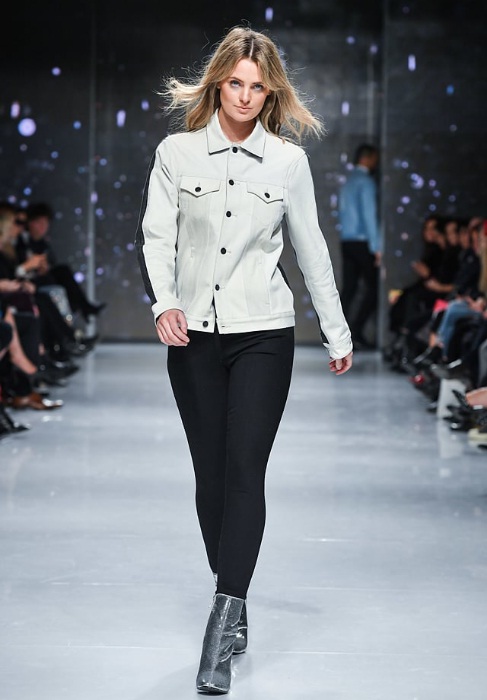 Real Style: What inspired you to create your latest collection?
Adam: It was just "how do we make denim white hot?" Then I sat down and I said "well, fringe, sequins, white, sparkle" and then that was it!
Real Style: Do you have any role models in the fashion world?
Adam: Gianni Versace, he's my hero. The tribute collection [in honour of the 29th anniversary of Versace's death] gave me goosebumps and reminded me of being a kid, and my mom bringing me home Versace catalogues. That's when I fell in love with fashion.
Real Style: How did you first discover your passion for fashion, and denim in particular?
Ania: Probably through the history of denim. I love how old it is, I love that it's supposed to be one of the most durable materials on the planet, and that you can also make it one of the most fashionable.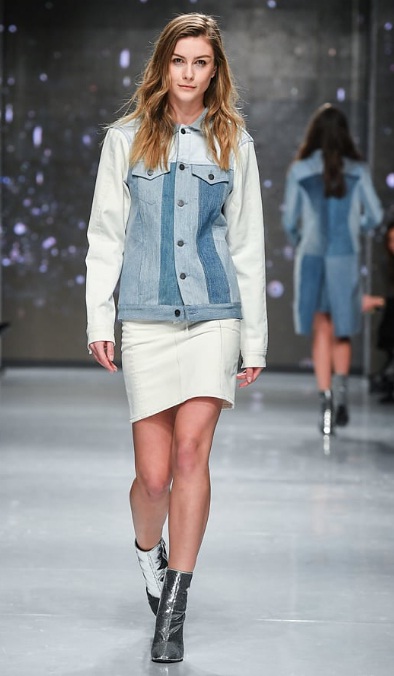 Real Style: Do you have any tips for wearing denim this Spring 2018?
Ania: Go loud or go home.
Real Style: Triarchy is known for its use of androgynous denim. Tell us about your design aesthetic for this.
Adam: I think a lot of denim is a masculine silhouette to begin with. It's just kind of a versatile silhouette.
Real Style: Away from the runways, where do you gather your creative energy?
Adam: For me, Mexico City. We manufacture our denim there, I spend a lot of time there, I love it there.
Real Style: Tell us your best style advice for women this season.
Ania: You have to like what you are wearing. The happy woman is the prettiest woman. It's so true. If you're not liking your outfit, everybody can read it.
Photos: George Pimentel
---
---