Fashion Heals For SickKids Closes Toronto Fashion Week With An Inspiring Show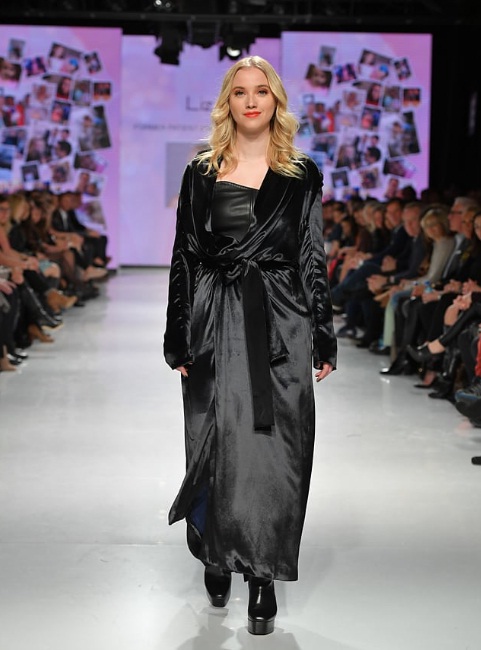 Last night on the final evening of Toronto Fashion Week, the fourth annual Fashion Heals fundraiser event closed the Fall 2018 season of shows at Yorkville Village. Held in support of SickKids, Fashion Heals featured a lineup of current and former hospital patients, along with staff, families and community members. Real Style attended the runway show, which concluded the evening's fashion festivities on a meaningful, powerful note.
The catwalk quickly became home to a few well-known Canadian celebrities, such as Real Housewives of Toronto star Gregoriane Minot, who walked with her son, Tristan. Liz Trinnear, host of MuchMusic and eTalkCTV, and Toronto model Paul Mason also strut the runway as proud SickKids patients from the past. However, it was truly the courageous young patients, many of whom were cancer survivors, who were the stars of the show.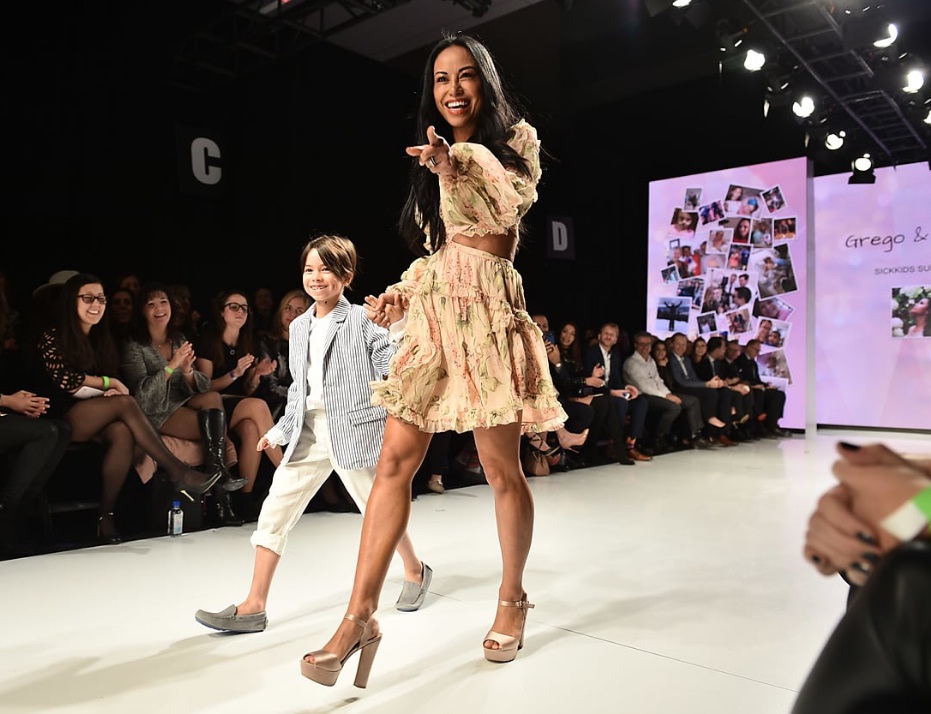 One such inspirational voice was 13-year-old Alexandra MacKay, a Grade 8 student from Barrie, Ontario who has conquered kidney cancer. The childhood cancer advocate, who was clad in a chic denim outfit with sneakers, spoke eloquently to the crowds. Toward the end of the show, Toronto mayor John Tory also addressed the audiences, and praised the brave SickKids supporters who rocked the runway.
In terms of style itself, Fashion Heals featured a number of outfits from children's fashion label Jacadi. Models were styled by Toronto fashion consultancy La Closette, and wore everything from floaty frocks to fitted leather dresses and dark wash denim.
As the evening drew to a close and guests filtered out into the lounge for cocktails and appetizers, there was a sense of empowerment in the air. Despite all the health and wellness challenges faced by the SickKids models, they took to the catwalk with positivity, as did their nurses and doctors.
Overall, this year's Fashion Heals combined fashion with passion- and proved that there can always be substance to style, along with an uplifting story.
Photos: George Pimentel
---
---