The Zip-Up Sweater Is The Latest 1990s Trend To Make A Return
With 1990s fashion trends officially making a splash all over the runways, there's nothing quite like drawing your sartorial cues from this decade. As the weather cools and the temperature drops, the zip-up sweatshirt is the perfect way to complete your outfit of the day. Whether your personal style is more Victoria Beckham or more Marc Jacobs, try drawing your sartorial cues from the runways. Here are a few ways to rock the trend this month, and incorporate the zippered knit into your cold weather wardrobe.
Victoria Beckham
If you're wondering how to bring après ski into your look of the day, this designer look just may offer some inspiration. We are loving the style of this navy blue zip-up sweater, which is paired with an airy colourblocked sheer skirt in shades of burgundy and orange. Also, the black leather gloves and burgundy leather boots bring contrasting textures into a practical and low key outfit.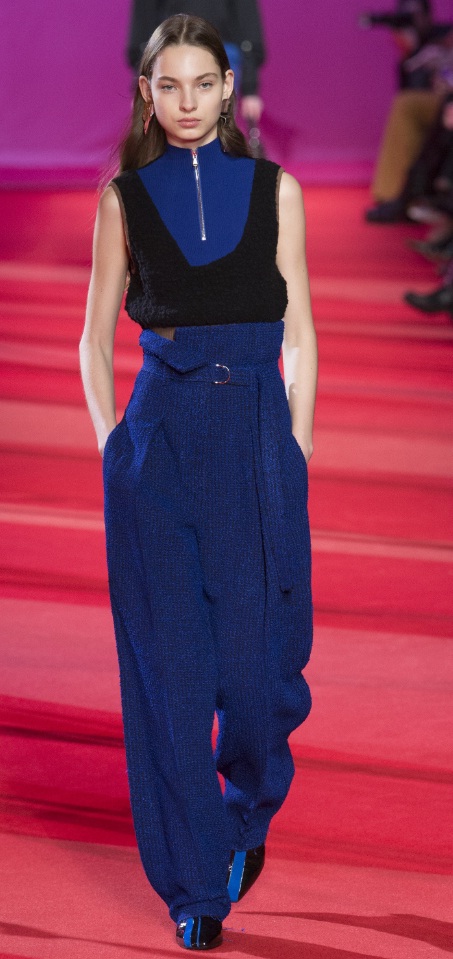 3.1 Phillip Lim
At 3.1 Phillip Lim, electric blue made a bold statement, especially when contrasted against black. This black and blue sleeveless zippered sweatshirt looks effortless against these coordinating plush trousers in a matching bold shade.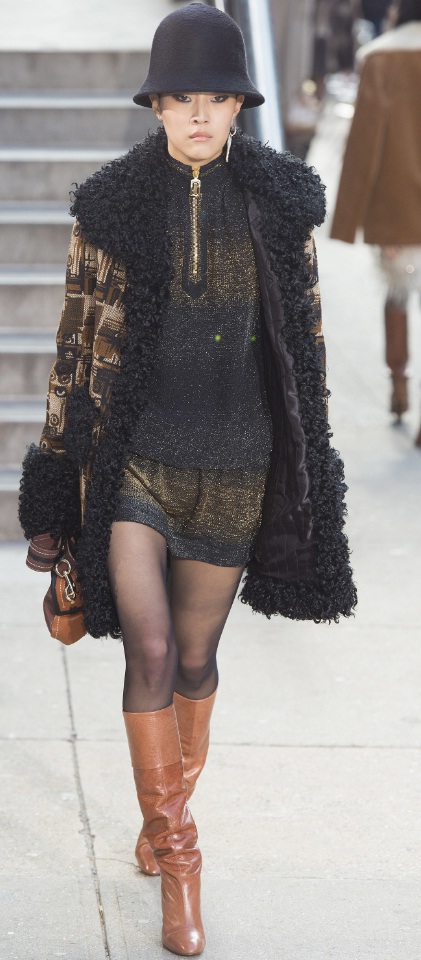 Marc Jacobs
Take your hints from the Marc Jacobs runway, where a black and gold zippered sweater dress offered a striking look. Try layering the outfit with black opaque tights, thigh-high leather boots and a patterned shearling coat. If you're feeling the breeze, use a black fedora to flatter your zip-up dress, and complete your stylish wintry ensemble.
Photos: Vogue Runway
---
---