Instagram's Hottest Accessory Trend Is The Micro Purse
If you're wondering how to update your accessory statement for the season ahead, the diminutive micro purse just may be your solution. With its compact size and stylish feel, the mini handbag continues to rule the runways, and has recently been taking over Instagram. Fashionistas are increasingly pairing their cold weather ensembles with this practical purse, which allows you to tote the bare minimum without the weight of a bulky carryall. Try taking a look at these examples curated from Instagram, as you search for style inspiration for the season ahead.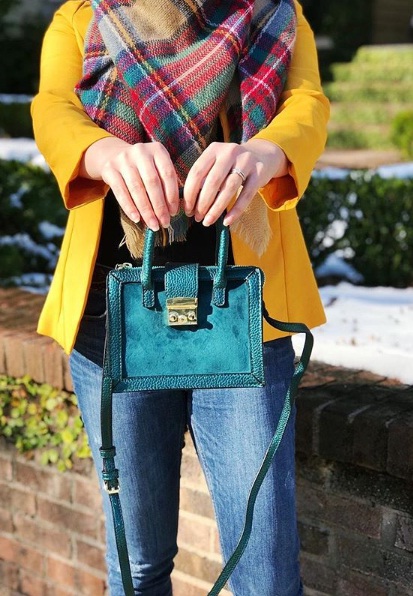 Photo: tawntawntawny on Instagram
Fabulous teal: Try jumping into the trend headfirst with a bright colour to accentuate your outfit of the day. We are liking this deep teal miniature handbag, which flatters the tones in the rest of the style. The blue-green shade contrasts against the yellow blazer and plaid blanket scarf, while the denim keeps the overall look casual and versatile.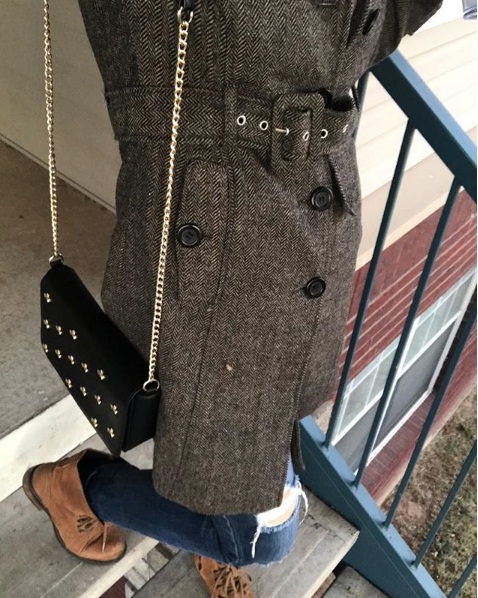 Photo: marielc210 on Instagram
Glam and glitter: For the glamour girl who loves sparkle and shine, try stepping out with a tiny black chain purse adorned with tiny metallic studs. Simply add a wool three-quarter length coat, distressed denim and a pair of ankle booties to balance out the decorative, formal feel of the outfit.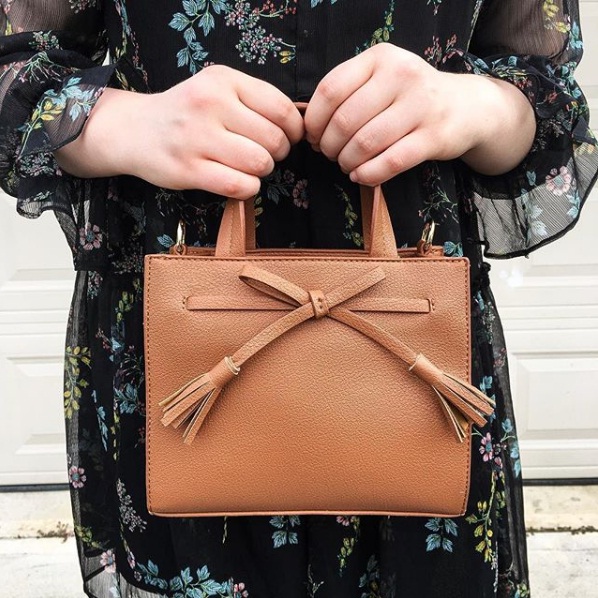 Photo: k__b__v on Instagram
Neutral leather: Besides being your next must-have accessory for a night out on the town, the micro purse can also complement your daytime style. Slip into an embroidered floral blouse or frock, and pick up a light brown miniature purse for a finishing touch. A leather or pleather bag in a sandy, beige or camel tone can truly set the stage for a versatile and classic outfit of the day.
---
---