Toronto Women's Fashion Week Spring 2018- Day 1 & 2
Although the international runways may have wrapped up their shows, fashion season is in full swing in Toronto with the sophomore term of Toronto Women's Fashion Week. TW, which was launched earlier this year, is currently presenting its lineup of Spring 2018 collections from Canadian designers. Real Style was seated front row and centre for Day 1 and Day 2 of the shows, which featured emerging talent like Zoff, along with seasoned names like Caroline Néron. Here's our roundup of designer looks from the first two days of Toronto Women's Fashion Week Spring 2018.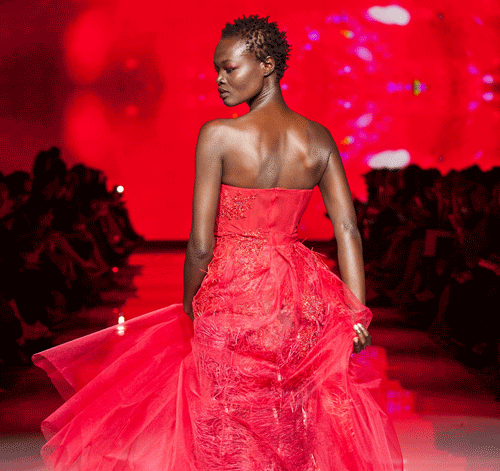 Zoff by Michael Zoffranieri
While Michael Zoffranieri just graduated from Ryerson University's School of Fashion last year, the young Mississauga, Ontario-based designer is already earning a reputation for his couture. His rising label, Zoff, unveiled a collection of airy white bridal gowns with a traditional aesthetic. From floor-length hems to sheer skirts and strapless necklines, feminine silhouettes floated down the runway. For a modern spin, ivory trousers and jumpsuits shared the stage with gowns adorned with glittery embellishment and red tulle.
Major Looks: Sheer dresses, timeless bridal gowns, shades of ivory and red, voluminous hemlines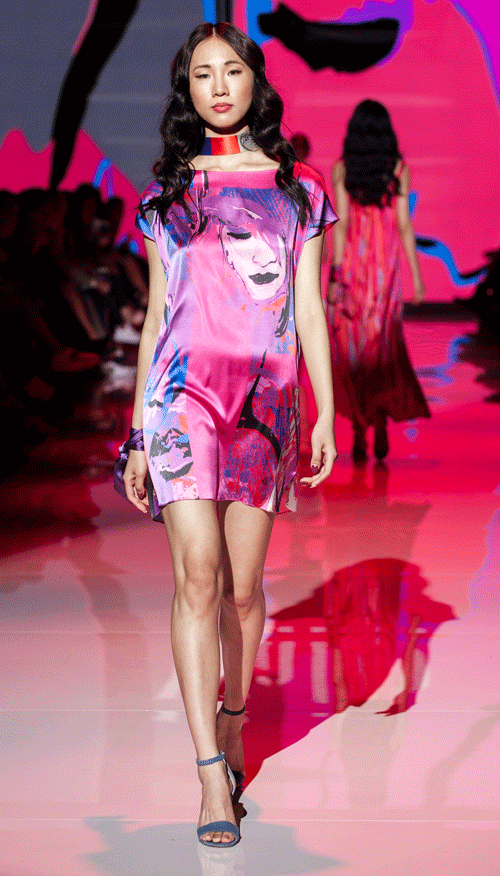 Wallo
At Wallo, Montreal designer and visual artist Marie-Andrée Wallot turned to swirls of pastel colour. Models strut the catwalk in silky, rainbow-hued dresses in ethereal shades of pink, aqua and green. Colourblocked shades of yellow and blue were a fitting look for Spring 2018, while soft ruffles and stripes illuminated the frocks.
Major Looks: Silk dresses, colourblocking, bright pastels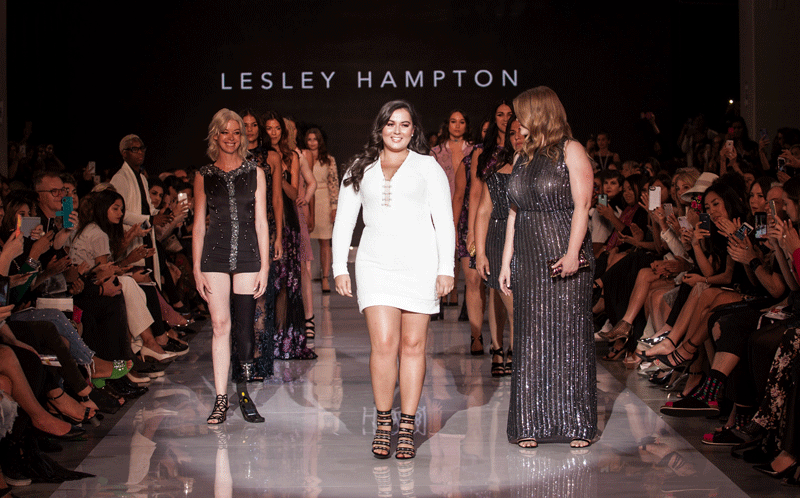 Lesley Hampton
Known for paying tribute to her First Nations heritage, emerging Toronto talent Lesley Hampton unveiled a collection of subtle sparkle. Hampton turned to intricate embellishment in the form of metallic dresses in shades of silver and navy blue. Meanwhile, shimmering floral lace, thin pleats and sheer skirts were all signature looks. The rising designer also displayed plenty of body positivity, with curvaceous models and Boston Marathon bombing survivor and amputee Adrianne Haslet gracing the runway.
Major Looks: Glitz and glamour, sequins, metallic evening dresses, lace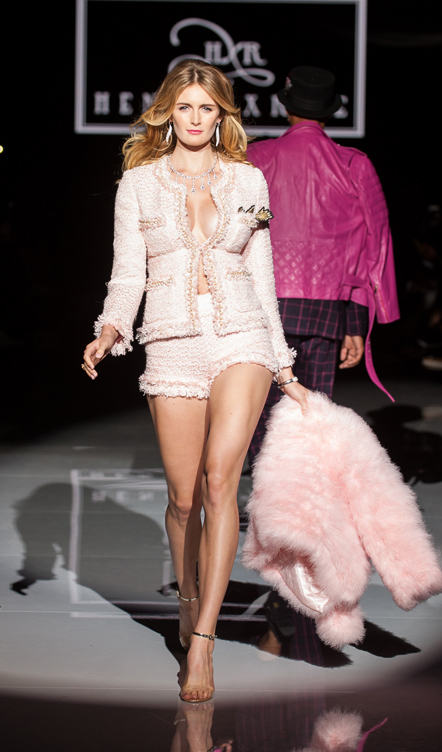 Hendrixroe
Rock and roll inspiration stole the stage at Hendrixroe, where Toronto designer Jordan Erin McKay channelled her inner child. With a show that opened with strains of Aqua's 1990s hit Barbie Girl, the Hendrixroe catwalk was a veritable party. Models sported oversized furry jackets in shades of magenta and blush, with pink pantsuits and tweed skirt suits also making an appearance. Glittery shift dresses and neon-hued metallic jackets also added a rebellious feel to a colourful, eclectic collection.
Major Looks: Rock and roll, shades of pink, tweed revisited, furry outerwear
Photos: Che Rosales
---
---