LaMarque Designer Ifigenia Papadimitriou Talks Leather, Femininity And Style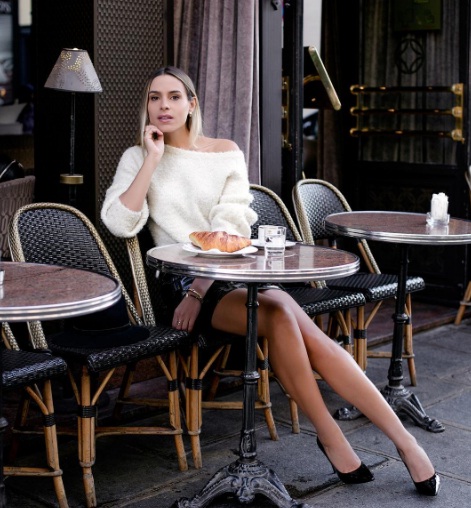 Photo: mylamarque on Instagram
The edgy and stylish streets of Montreal are certainly a fit for Ifigenia Papadimitriou's label LaMarque, which focuses on her passion for leather. As LaMarque's creative director, the Canadian designer is known for crafting leather biker jackets, pencil skirts and leggings. Asides from this staple material, Papadimitriou also creates shearling vests, loosely knotted cotton tees and graceful wool coats. LaMarque presented a recent Spring/Summer 2018 collection at Toronto Women's Fashion Week, which featured furry jackets, neutral trousers and basic black and white looks. Real Style spoke to the slightly rebellious yet perfectly fashion-forward designer backstage, following her show. From her girl power inspiration to a love of street style, here's everything that LaMarque's founder had to share with us.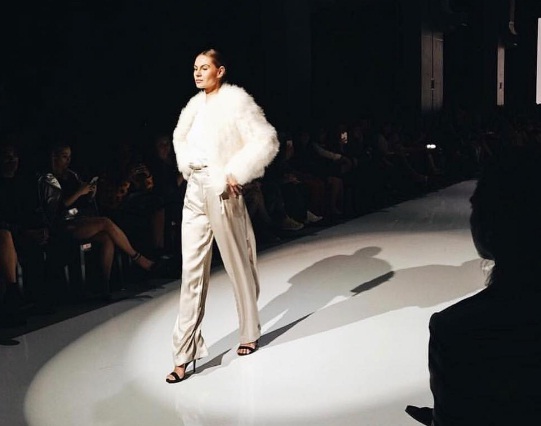 Photo: mylamarque on Instagram
Real Style: What inspired your Spring 2018 collection?
Ifigenia: My inspiration was femininity and the feminist movement that is going on right now. With the whole political climate and everything that is going on, I wanted to celebrate women's diversity. From ethnicity to their bodies, every woman is different. I really wanted to embody a woman who is confident.
Real Style: Do you have any designer role models or style icons?
Ifigenia: I love Phoebe Philo, but I also love street style and everyday women.
Real Style: What are your favourite materials or fabrics to create with?
Ifigenia: I love working with leather, that's my number one material. The leather could give you an edgy look, but it could also give you a very elegant look. It also gives you a boost of confidence. I also work with silk, which is a very feminine material.
Real Style: Tell us what your personal definition of great style is.
Ifigenia: What I am loving right now is the unexpected. For example, the first look [from LaMarque's Spring 2018 lineup], which was the printed skirt with the button front. It's very feminine, but I actually love that skirt. I've been living in it, and I love it with white sneakers. It's a mix of different looks, with a white tank top, patterned jacket, skirts and sneakers.
---
---
SUBSCRIBE NOW
Free to join! Get the hottest fashion, beauty and celebrity news, enter exclusive subscriber giveaways and be the first to receive the full digital version of REAL STYLE magazine.
JOIN NOW!