Farley Chatto Discusses The Future Of Canadian Design At White Cashmere 2017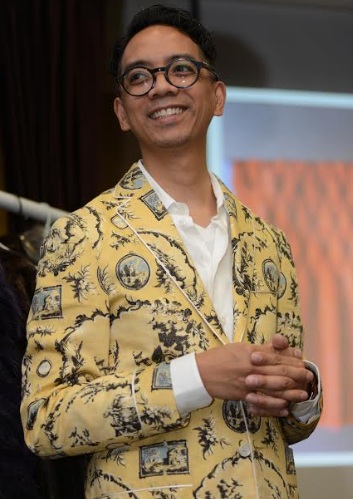 Real Style spoke to Canadian designer Farley Chatto following the recent 2017 White Cashmere show, which features eveningwear crafted from bathroom tissue. The Toronto-based design talent, who is best known for his elaborate fur outerwear, was a designer judge at the annual fashion show. This year, White Cashmere focused on a student design competition and featured up-and-coming names from across the country. Chatto, who trained at Ryerson University's School of Fashion and is currently an instructor at the school, has long since been passionate about emerging talent. With his eponymous label marking its 30th anniversary, we spoke to Chatto about his favourite memories in Canadian fashion, the joys of teaching and the future of the business.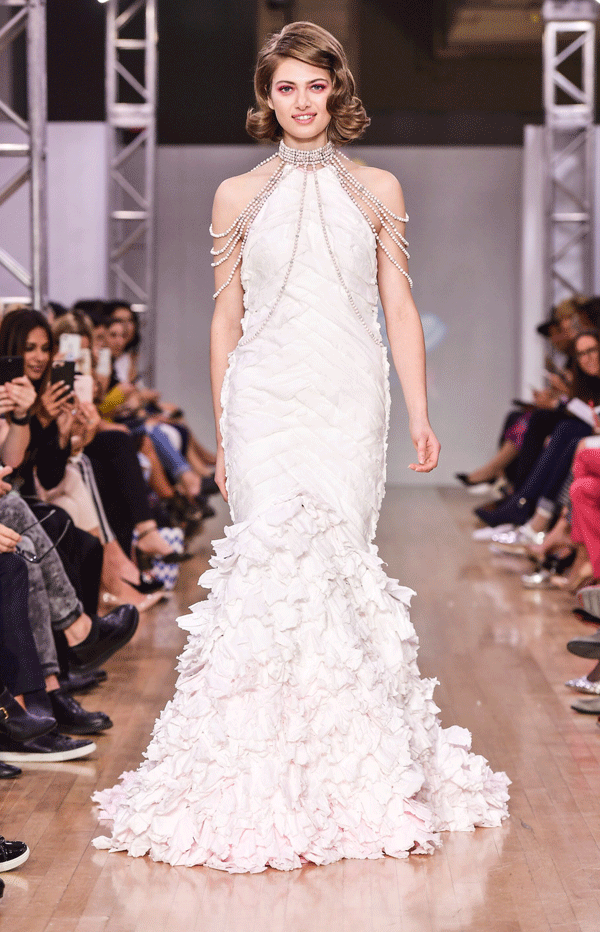 Real Style: What compelled you to become involved with White Cashmere?
Farley: In 2004, when the first collection came out, a friend of mine who worked at Strategic Objectives [public relations firm] asked me "Do you think Canadian designers would want to design for a bathroom tissue brand?" They launched Cashmere in 2004 and were giving new branding and a new introduction to a luxury bathroom tissue product. I said "Sure, why not? It sounds interesting and different." We are now in 2017, which is 14 years later. It's grown from re-branding to a student competition, where we are giving money to support young Canadian designers. It had to be white and a woman's size four, and they let their imaginations soar.
Real Style: Looking back on your journey as a Canadian designer, what were some of your biggest challenges when you were starting out?
Farley: When I was a young designer, it was a different era in fashion. It was the late 1980s and early 1990s, where being a Canadian designer was relatively easy. We had a lot of stores, suppliers and supporters in the industry. Stores were willing to buy Canadian, sell Canadian and support Canadian. I worry about the kids now, because with the globalization of fashion and fast fashion, it's a tougher market and very competitive. Even though we were fighting for the same markets [when I was starting], we helped each other. Now, it's a little bit more cutthroat.
Real Style: What's next for the Farley Chatto brand?
Farley: Next year is actually my 30th anniversary. It's a milestone for any designer. It's a long time and I've seen changes in three decades. We're preparing for that collection. It's fun because I am looking backwards at my past, and where I have been. Teaching and being with the students, there are a lot of new hybrids and new energy that is coming to me, because of the students. They give me a new outlook on life and they give me new faith. As I challenge them, they challenge me to challenge my design aesthetic and push it even further.
Real Style: With 30 years coming up, do you have a favourite fashion memory?
Farley: I think the most memorable time is always that moment of silence, before the show comes out. We do the pep talk and the show runs so smoothly. The energy is so high, it's those moments. It doesn't matter if it's a small show, that energy will always remain with me. We all start dancing backstage.
Real Style: Who are some new emerging designers that you are currently inspired by?
Farley: There's a young Korean designer by the name of Woo Youngmi. I've been loving her and Les Hommes. Lately, I've been following their careers.
Photo 1: Farley Chatto
Photo 2: George Pimentel
---
---
SUBSCRIBE NOW
Free to join! Get the hottest fashion, beauty and celebrity news, enter exclusive subscriber giveaways and be the first to receive the full digital version of REAL STYLE magazine.
JOIN NOW!