Toronto Fashion Week Spring 2018 Runway Report- Day 1 And 2
With the revamped Toronto Fashion Week officially taking place in Yorkville this week, the local runways have brought us the latest and greatest creations from Canadian designers. For Spring/Summer 2018, the Toronto catwalks have revealed everything from ornate, floral embroidery to shimmering sequins. Staying true to the colour palettes of spring, designers turned primarily to bright tones, while the occasional dark and mysterious silhouette also made a grand appearance. From Lucian Matis to UNTTLD, Real Style reports on the front rows from the first two evenings of the three day festival.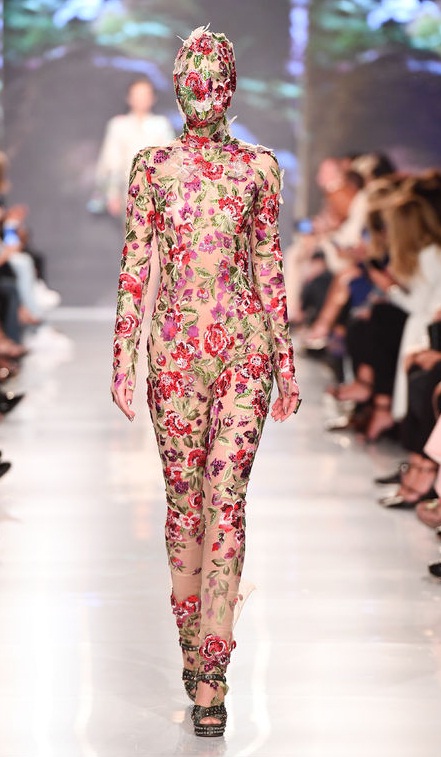 Lucian Matis
The Romanian-born and Toronto-based womenswear designer unveiled his Flight collection for the season ahead. With a focus on nature and airy, lightweight elements, Matis sent a series of ethereal and feminine frocks down the catwalk. From embellished bodycon dresses in shades of pale pink to bold sequin-studded jackets, the order of the day was ladylike luxury. Models floated down the runway in flared sheath dresses adorned with contrasting appliqué flowers. Clingy metallic sheaths and pantsuits shared the stage with voluminous A-line skirts and sheer, floral-detailed skirts. Perhaps the most unique piece of the show was an eerie skintight jumpsuit, which was complete with a face veil and festooned with vivid summery blossoms.
Major Looks: Florals, metallics, luxury, full skirts and bodycon fits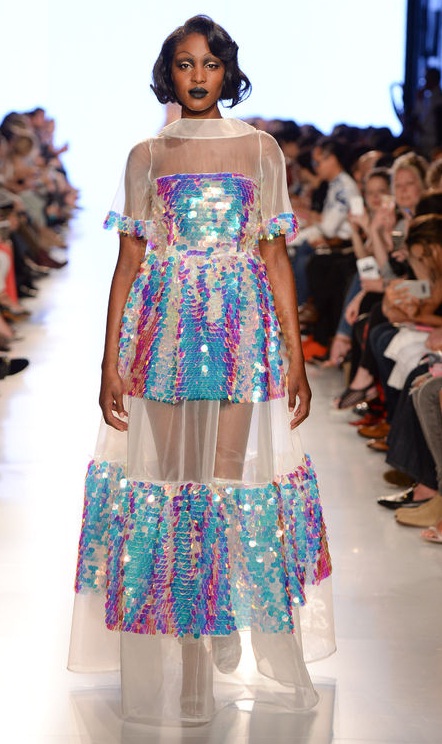 Narces
At Narces, Toronto eveningwear designer Nikki Wirthensohn Yassemi stayed true to her passion for elaborate, sumptuous frocks. The Narces aesthetic involved plenty of glitz and glamour, and sequins played a major role in the collection as well. Basic black dresses received an update in the form of vampy V-necklines and sparkle, while trailing sheer hemlines, lace bodices and asymmetrical skirts brought visual interest. Along with the black and white creations on the runway, Wirthensohn Yassemi also turned to gleaming silver and baby blue. Overall, rock and roll vibes mixed effortlessly with classic elegance.
Major Looks: Glitz and glamour, sequins, sheer detail, asymmetrical skirts, lace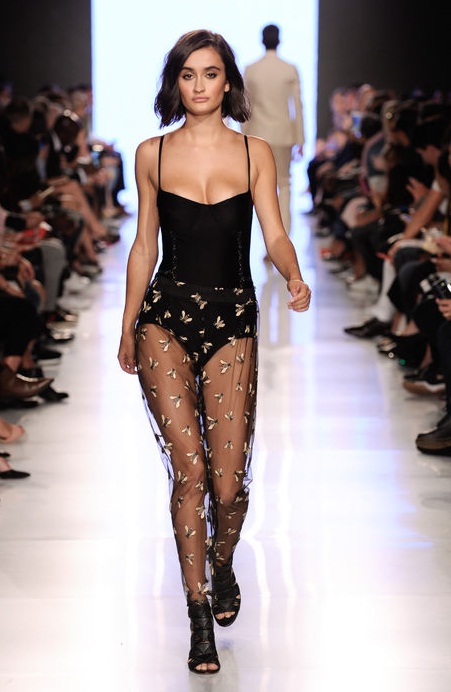 Bustle
Known for their sportswear aesthetic, co-creative directors Shawn Hewson and Ruth Promislow also returned to the runway. The husband and wife duo sent supermodel Stacey McKenzie down the catwalk, clad in a white and green floral print pantsuit. Athleisure and androgyny played a role in the Spring 2018 lineup, which also featured sheer accents and blossom prints. From structured blazers to tropical patterns, pieces were a mix of practicality and fun.
Major Looks: Vibrant florals, reimagined power suiting, tailored jackets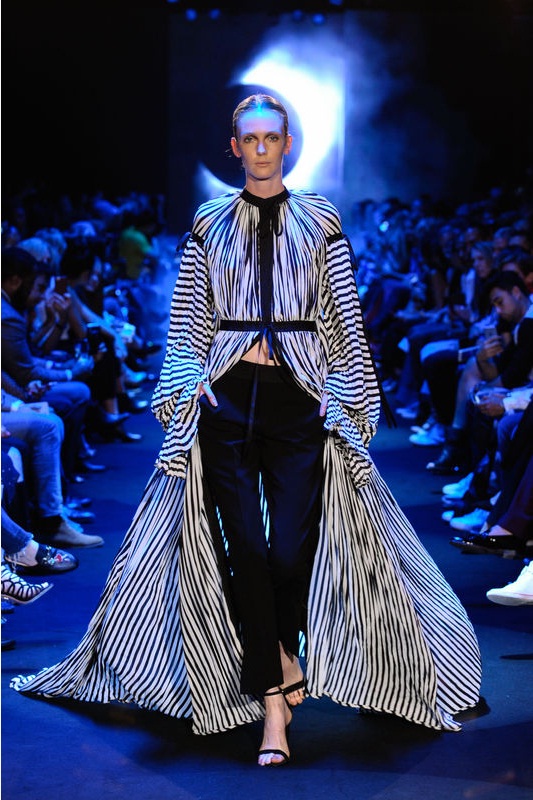 UNTTLD
Montreal designers José Manuel St-Jacques and Simon Bélanger have been making waves recently for their label. UNTTLD's latest show was dramatic in nature, with brooding blue lighting filling the entire runway with a supernatural feel. As for the design aesthetic itself, black and white stripes and billowing hems stole the show. Models marched down the TFW runway wearing all manner of vaguely Gothic looks, from a black lace suit to a classic wrap dress.
Major Looks: Gothic glamour feel, edgy lace, stripes, high drama
Photos: George Pimentel for Toronto Fashion Week
---
---