Bustle Designer Shawn Hewson Talks Backstage At Toronto Fashion Week Spring 2018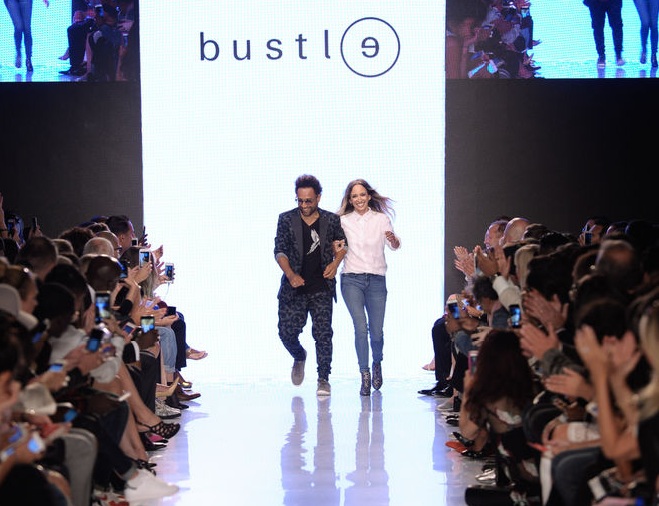 As a Toronto-based sportswear label, Bustle Clothing was established in 2002 by lawyers and husband and wife team Shawn Hewson and Ruth Promislow. Fast forward 15 years later, and Bustle is known for their athleisure and funky yet sporty pieces for men and women. With a focus on boldly patterned blazers, an androgynous design aesthetic and loose silhouettes, the Bustle theme seems to capture a borrowed from the boys look. Recently, Real Style had a chance to speak to creative director Hewson backstage, following Bustle's Spring 2018 show at Toronto Fashion Week. From the concept of laidback, unisex style to his top Canadian designer icons, Hewson spilled on creativity, fashion and more.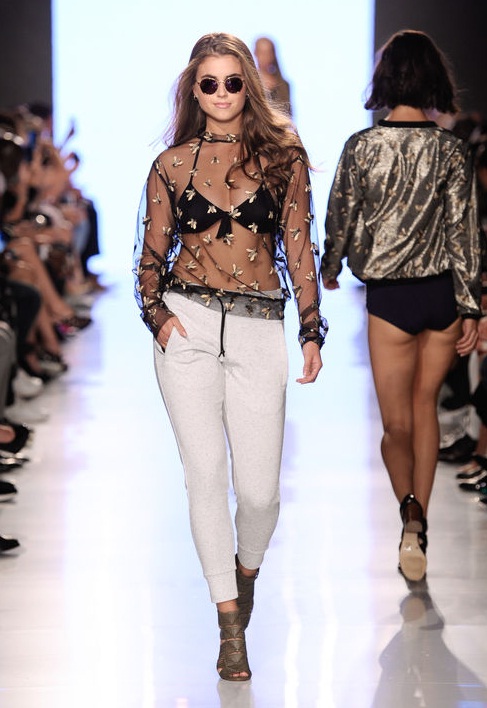 Real Style: What can you tell us about Bustle's latest collection?
Shawn: We have men, women and kids all wearing the same fabrics and silhouettes. The kids' line is totally unisex. It's just about having fun. We've never taken it too seriously. Part of it is inspired by fun things that we have done, or want to do. In some ways, that's aspirational. If you're going to an amazing cocktail party somewhere in some beautiful location, this is what you're wearing. It's a bit of fantasy, but it's not crazy. You can walk down the street in most of those outfits.
Real Style: What inspired you to become a designer, after a career in law?
Shawn: It was just creativity, and not only putting the clothes together, but also putting the looks together, and imagining the concept for the collection, show and music.
Real Style: Do you have any favourite pieces from this collection?
Shawn: I don't know, but I have to say the [floral printed] suit that [supermodel] Stacey [McKenzie] was wearing, I'm going to have to fight her for it!
Real Style: Tell us about your fashion role models.
Shawn: I really like what Joe Mimran and Kim Newport-Mimran have done in Canada. They've done such a great job at putting fashion at the front, and making it an important thing in Canada, a business that people can appreciate and participate in. I'm happy to have followed in their footsteps. Jeanne Beker and Robin Kay, and all of the people in this country who have been trailblazers, they made it happen here. We wouldn't be here if it wasn't for them.
Photos: George Pimentel for Toronto Fashion Week
---
---