Fashionable & Functional Backpacks To Carry This September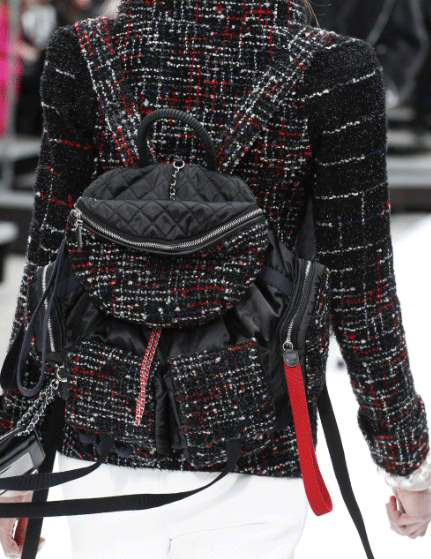 Photo: Chanel Fall 2017 (Vogue Runway)
Whether you're looking forward to a new semester of university or simply wanting to switch up your everyday satchel for the workplace, a chic backpack can certainly be your accessory solution. With all manner of prints and patterns making a splash, a fashionable knapsack can easily carry you from the classroom to the corner office. From affordable options to designer splurges, we've curated a few trendy backpacks to pick up this September.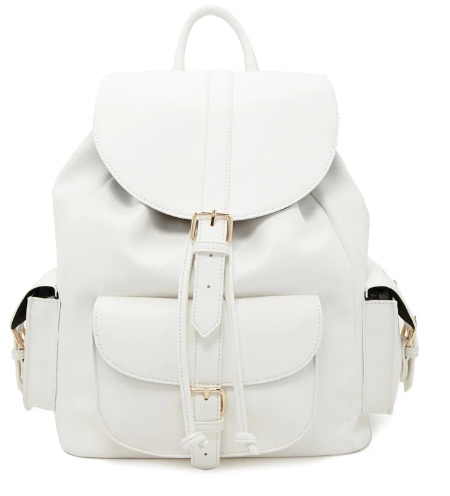 1) Forever 21 Faux Leather Backpack, $46: We are liking the sleek aesthetic of this gleaming white faux leather backpack. With its stark neutral tone, the bag creates a statement look. Meanwhile, the shining gold buckles add a glamorous effect and contrast against the all-white design.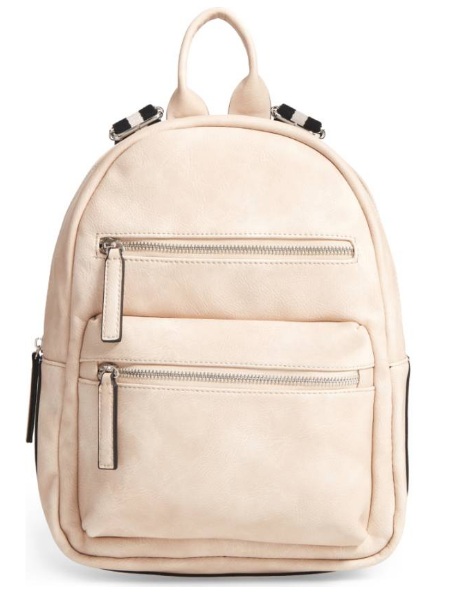 2) Phase 3 Faux Leather Backpack, $63: For those who prefer minimalism and simplicity, this faux leather backpack may fit the bill. The pale blush shade can suit any outfit of the day, while the black and white striped straps are a contrasting touch.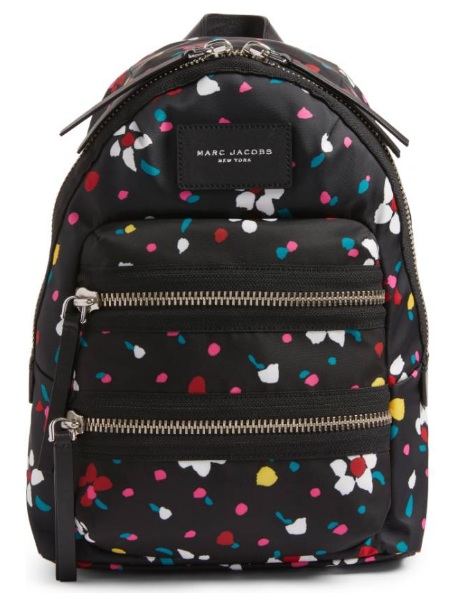 3) Marc Jacobs Mini Biker Backpack, $263: The multicoloured graphic print on this Marc Jacobs number helps to add visual interest to an otherwise solid black backpack. The funky zippers and the explosion of red, yellow, white and blue colours also bring a playful touch to a practical knapsack.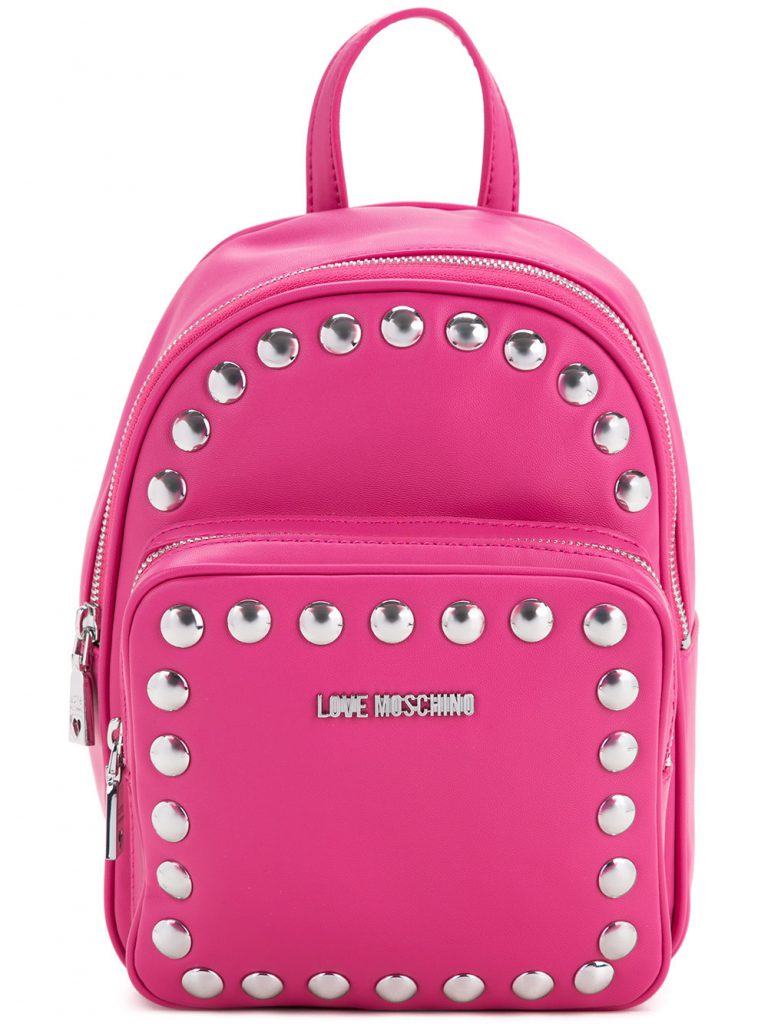 4) Love Moschino Studded Logo Backpack, $327: For a burst of colour, punchy pink can brighten up your everyday wardrobe for September. We are loving this Love Moschino bag, which features a vibrant candy pink colour and a series of silver studs.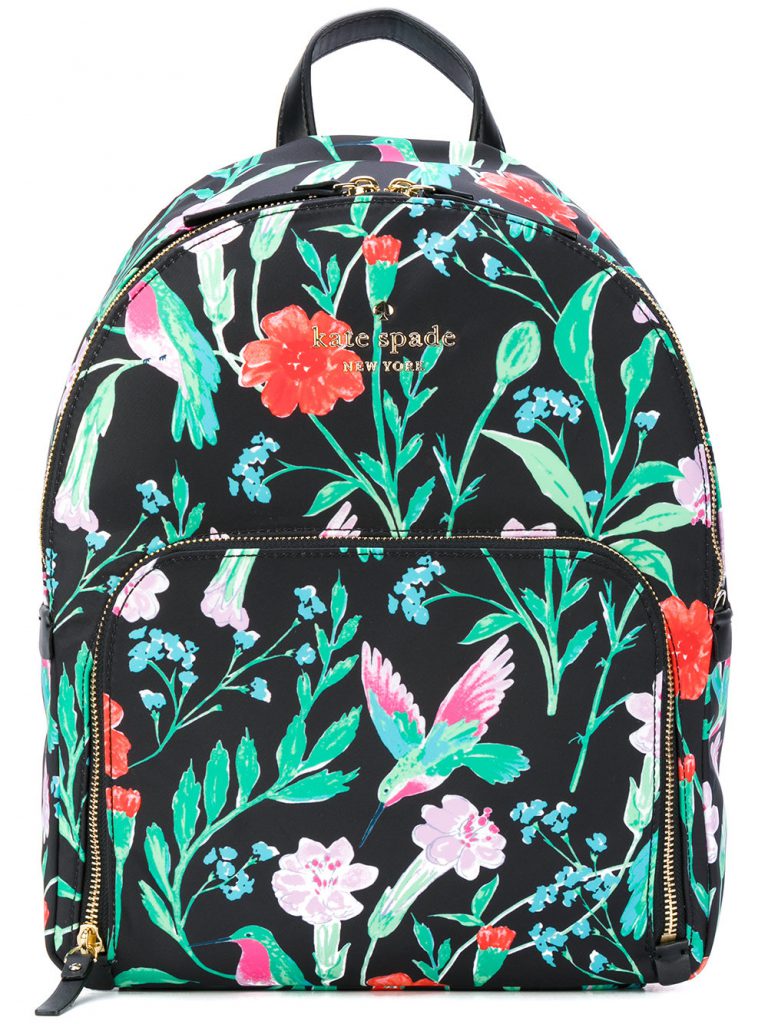 5) Kate Spade Floral Backpack, $440: To keep the summery spirit of florals going strong into the next season, consider this Kate Spade backpack. This tropical inspired theme of green birds and red blossoms can keep you in a sunshine state of mind, even as the weather starts to change.
---
---