Jewellery Designer Temple St. Clair On Working With Gold And Her Most Memorable Piece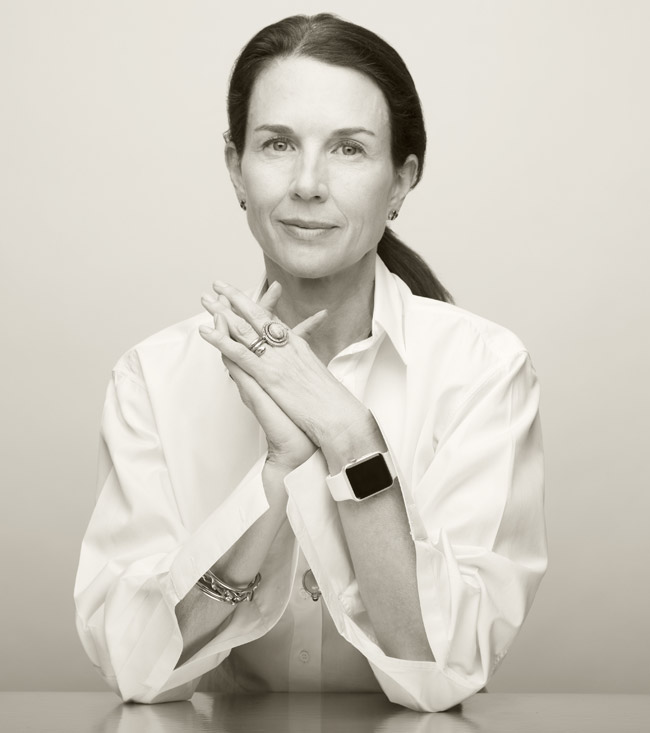 To Temple St. Clair, inspiration can be found anywhere, even under a rock. More specifically, the rock in this situation is a gemstone, and the inspiration is usually the creative energy needed to create her intricate baubles. The American jewellery designer, who hails from the South, is known for her work with 18 karat gold. Recently, St. Clair was in Toronto at The Jewellery Viewing Room at Saks Fifth Avenue. Real Style spoke to the soft-spoken and courteous jewellery design talent about working with gold and drawing influences from her global travels.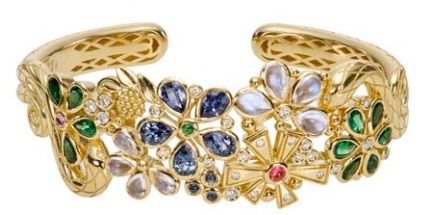 Real Style: Why do you enjoy working with gold, as a material?
Temple: It's an incredibly strong and beautiful material to work with, and you can do so many things with gold that you can't do with silver. Gold is indestructible, you find gold coins and they don't corrode. It's a fascinating, beautiful material and prized and praised for millennia. Also, I started looking at ancient jewellery at the very beginning. My influences are very golden. We use primarily recycled gold and we try to be sustainable. It's incredibly important to me personally. Our sourcing is sustainable and reliable.
Real Style: Who is the typical Temple St. Clair customer?
Temple: The one thing about my jewellery is that it's mostly strong, independent women buying for themselves. I continue to see that as more and more of a growing trend. I think it goes along with the awareness of sustainability, that people would prefer to buy really fine, lasting quality designs. I find that more and more women who are already established in their careers [are wearing the pieces].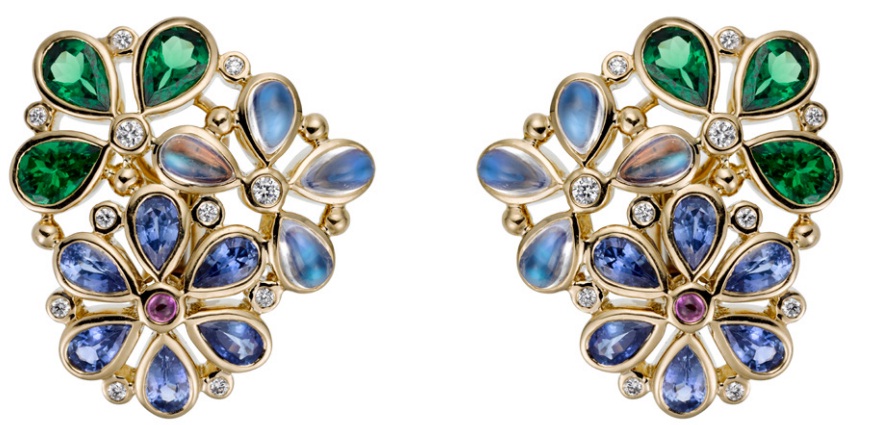 Real Style: Tell us about the most memorable piece that you've ever created.
Temple: I think the most memorable piece would probably be from the couture collection that I am working on. It's very hard to pick which piece exactly. I would probably say the serpent necklace in that collection. It was representing my sons catching little garter snakes and releasing them when they were little. The serpent has over 1000 stones and the setting of that serpent took weeks to be set and made. Then it had to be taken apart and piece by piece, the pieces had to be set back together again. That is probably is the most memorable piece.
Real Style: Do you ever gather creative inspiration from your world travels?
Temple: When I travel, I'm usually on a mission. One of my most recent travels was when I was in China, actually visiting one of my sons who studies in Beijing. Someone had told me that I must see these Buddhist caves in Western China, near Tibet. We flew out to a place called Dulong, Gobi Desert, to visit these caves that are 600 to 800 [years old]. I will be doing a collection again [in which] I sort of put myself in the head of what it would have been like to be there, and creating these paintings. I create a story in my head, so I might be looking at it through this painting. That doesn't mean that I am creating a jewel to match that, I am creating a jewel that stimulates and inspires a bigger story.
Photos: Temple St. Clair
---
---
SUBSCRIBE NOW
Free to join! Get the hottest fashion, beauty and celebrity news, enter exclusive subscriber giveaways and be the first to receive the full digital version of REAL STYLE magazine every month.
JOIN NOW!