Check Out The Coolest Celebrity Footwear Looks From Coachella 2017
With this past weekend marking the second weekend of Coachella 2017, Hollywood's finest once again returned to the annual music and arts festival in Indio, California. Along with the bohemian chic outfits which made a splash among trendsetting stars, Coachella also featured all manner of footwear. From sneakers to sultry high boots, we take a closer look at the hottest shoes spotted at this year's Coachella festivities.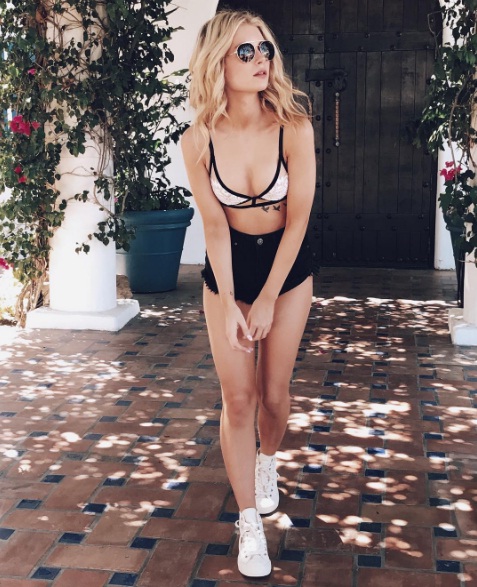 Photo: lottiemossxo on Instagram
Lottie Moss
The 19-year-old model and younger sister of supermodel Kate Moss stepped out in a pair of white running shoes, paired with black denim cut-offs. Moss completed her Coachella style with a black and white bikini top and metallic aviators.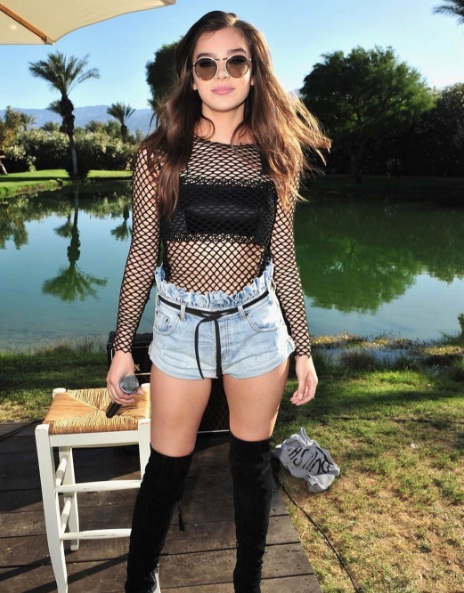 Photo: haileesteinfeld on Instagram
Hailee Steinfeld
Although sneakers made an appearance this year, boots also dominated the scene and were spotted with denim. Hailee Steinfeld rocked this combination, as she stunned with her black suede thigh-high boots and faded jean shorts. The 20-year-old actress' footwear choice offered a sexy finish, along with her black bandeau and fitted mesh top.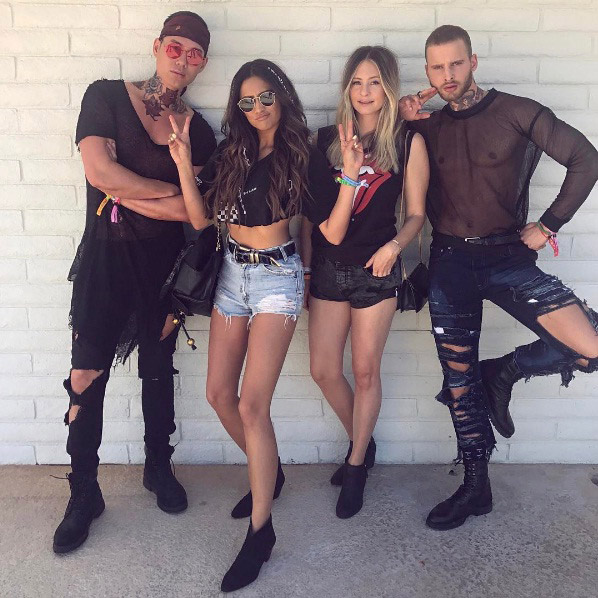 Photo: shaymitchell on Instagram
Shay Mitchell
The 30-year-old Pretty Little Liars star turned to black ankle booties with pointed toes and low heels. Mitchell's black crop top, distressed denim short shorts and funky round sunglasses helped to wrap up her fashion statement.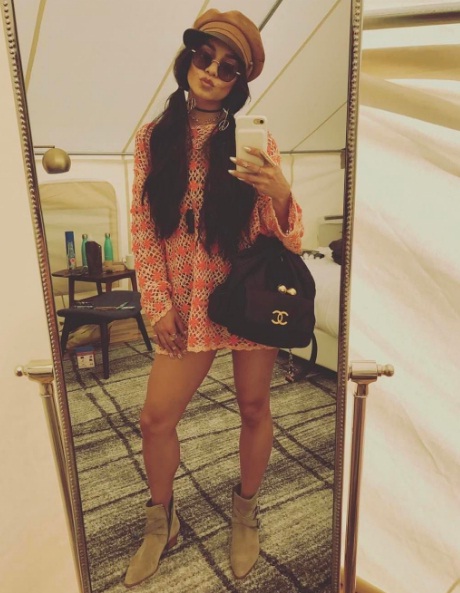 Photo: vanessahudgens on Instagram
Vanessa Hudgens
As a Coachella regular, Vanessa Hudgens has become well known for her boho chic style. The gorgeous 28-year-old actress emphasized her toned legs in a pair of beige ankle boots and a short coral-toned tunic.
---
---