Embrace The Season Of April Showers With These Stylish Umbrellas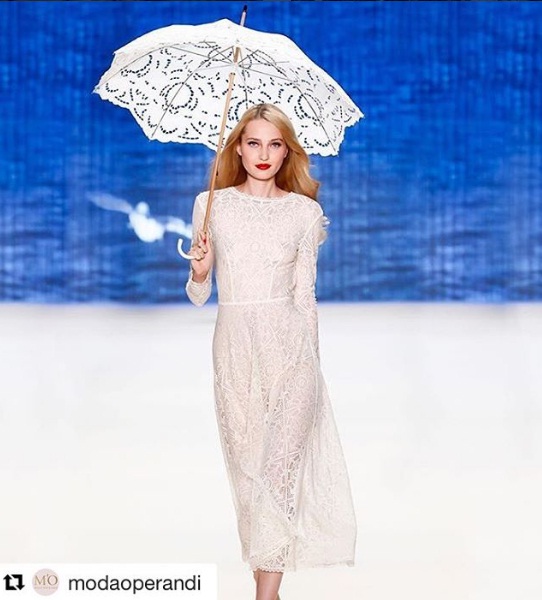 Photo: lenahoschek on Instagram
For fashionistas who want to shield themselves from the impending springtime rain, there's nothing quite like the perfect umbrella to complete your sartorial statement. As we prepare for April showers, it's officially time to drop your tattered, plain black umbrella in favour of a stylish and vibrant brollie. We've rounded up a few chic umbrellas to complement your favourite Spring 2017 ensembles this season.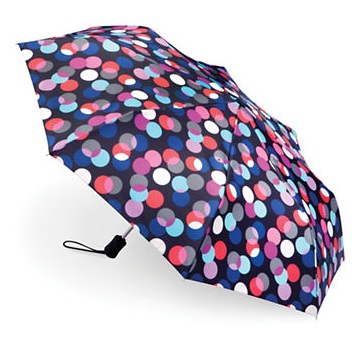 1) Fulton Open and Close Layered Spots Umbrella, $17: We are liking the playful rainbow polka dots on this umbrella. With the shades of pink, blue and lavender on display, this funky spotted accessory just may breathe colour into your outfit of the day.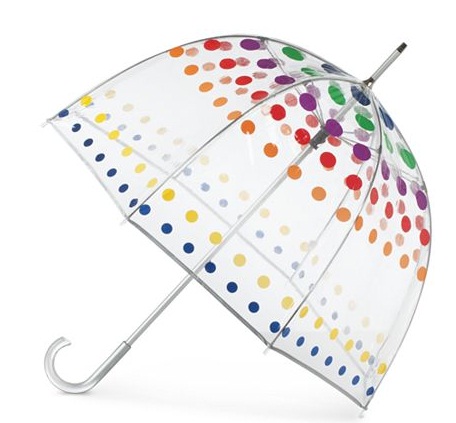 2) Totes Clear Bubble Umbrella, $36: Staying true to the contemporary trend of the big transparent umbrella, this bubble canopy is adorned with splashy polka dots in rainbow hues. The sheer style and the gleaming silver handles contrast against the cheery spring colours for a practical yet polished look.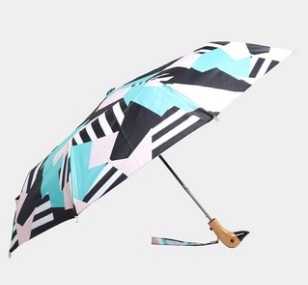 3) Original Duckhead Rocky Umbrella, $45: For the rebel who wants their umbrella to showcase zany patterns, this may be the piece for you. With its printed pastel pink and blue print juxtaposed against black and white, the umbrella just may seize attention. Meanwhile, the elegant wooden handle is carved into the shape of a duck, for a finishing touch.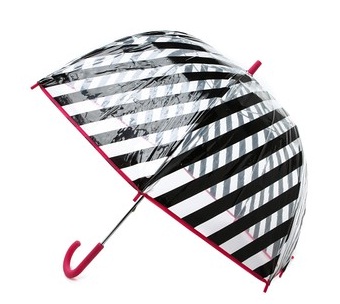 4) Kate Spade New York Black Stripe Umbrella, $51: If you prefer timeless and minimalist designs to the vivid pops of colour which typically dominate spring accessories, this Kate Spade piece may suit your style. The bold diagonal black stripes illuminate the clear vinyl umbrella, while contrasting pink trim completes the ladylike look.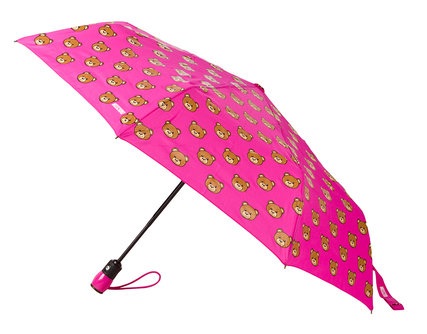 5) Moschino Bear Print Umbrella, $127: Your schoolgirl days may be in the past, but kitschy cartoon characters and 1990s inspired patterns seem to have returned for 2017. This bright pink umbrella by Moschino features a teddy bear motif, for a whimsical effect.
---
---
SUBSCRIBE NOW
Free to join! Get the hottest fashion, beauty and celebrity news, enter exclusive subscriber giveaways and be the first to receive the full digital version of REAL STYLE magazine.
JOIN NOW!