Designer Rachel Sin Talks Backstage At Toronto Women's Fashion Week Fall 2017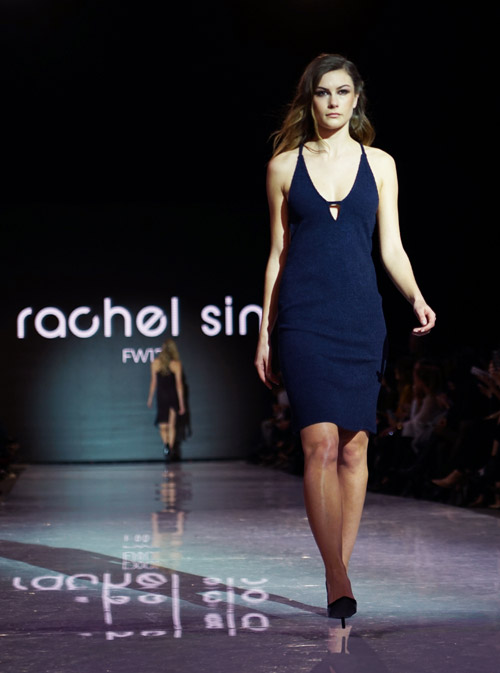 As a trained architect, the entire concept of design seems to come naturally to Rachel Sin. The Canadian fashion designer has a Masters in Architecture, and brings aspects of her formal education into her pieces. Toronto-based Sin, who also divides her time between Los Angeles and Hong Kong, has gained a reputation for her structural yet stylish dresses and skirts. The established talent recently showcased her new joint Spring 2017/Fall 2017 collection at Toronto Women's Fashion Week. Taking her influences from the subtly sexy world of kizomba, a dance form which comes from the African nation of Angola, Sin sent feminine, fluid frocks down the runway.
Following the show, Real Style spoke to the designer backstage about her label's creative vision, signature aesthetic and her definition of killer sartorial sense.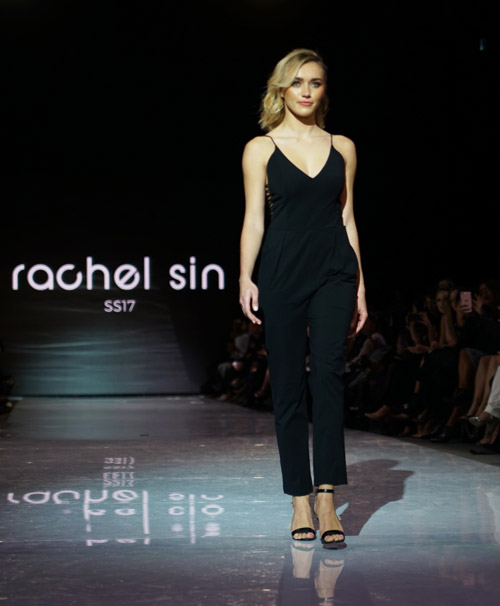 Real Style: What was the inspiration behind your collection?
Rachel: The collection was kizomba dance inspired. We really wanted to take the modern woman from desk to drinks to dance, all in one outfit. We're all too busy nowadays to go home and change.
Real Style: Do you have any favourite fabrics?
Rachel: I always use ponti and jersey. Those are the two main fabrics that I use, because they are comfortable and functional. You can wear a dress all day, and at the same time, it's also flattering to wear.
Real Style: Tell us more about your fashion journey, as a Canadian designer.
Rachel: [Fashion] was something that I always wanted to do, but I have an architectural background. I was always interested in design, and clothing is just design on a smaller scale. It's something that I have full control over, and I can use my creativity to the max. It's in my blood- the creativity has to come out somehow.
Real Style: How would you describe the Rachel Sin design aesthetic?
Rachel: It has to be comfortable to wear, and then at the same time, it's form-fitting and flattering to the female silhouette. I look at all of those things, and I interpret it.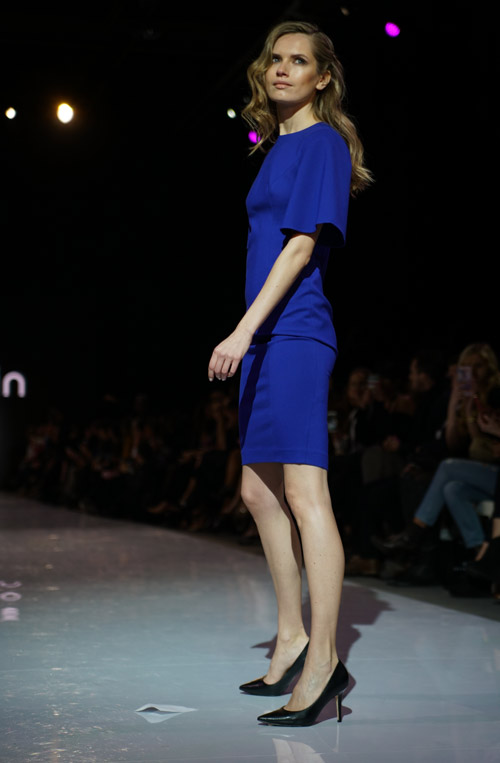 Real Style: In your opinion, what is the meaning of great style?
Rachel: I think everyone just has to find their own style and express it somehow. As long as you put effort and it's something which [allows you] to express yourself, people can see that and they will gravitate toward it.
Photos: Amanda Skrabucha
---
---