New York Fashion Week Fall 2017 Runway Report
With New York Fashion Week now officially wrapped for yet another season, the Fall 2017 runways in the Big Apple featured everything from oversized hoodies to silky chiffon. Once again, Real Style was in the front rows to catch the latest and greatest on the American catwalks.
Our keen sartorial eyes were intrigued by designer Francesca Liberatore, who brought us on a trip through through London's Hyde Park. The journey continued into the distinctly different Hyde Park in New York, which was the home of Franklin D. Roosevelt. Liberatore's collection explored the societal effects of the powerful and the popular, all through fashion as the chosen medium. Opening the show was a long white coat over a black jumpsuit, accessorized with a red choker. For next season, the line focused on long coats trimmed with fur, turtleneck collars and striking stripes. The powerful stripes were featured in rich blood orange, brick red, magenta, lime, grey and black. Velvet embellishments and signature embroideries were also used as layering pieces. Models were painted with red lips and hair styled uniformly in a braided chignon, successfully conveying the feeling of empowerment that the collection gives off, the same feeling the former president once did.
Designers Ryan Lobo and Ramon Martin of TOME conveyed many messages for Fall 2017, with political, ethical, sustainable, playful, intellectual and sensual themes. However, "My Body My Choice!" was a powerful mantra which resonated throughout the collection The sustainability aspect was approached in the form of recycling gloves, plastic coats, cotton shirts, and corsetry from all of their previous seasons. The colour palette of the collection was quite muted, with warm golds, sun-bleached oranges, sky blue, and subtle browns- yet the textures of the fabrics created depth that elevated the dresses on display. In addition to the understated hues for an extra touch, the designers included Peruvian Alpaca as detailing on some coats and blazers, which were hand-knitted by women's collectives in the Andes.
Meanwhile, designer Louis Verdad's Los Angeles-based label Verdad debuted its Fall/Winter 2017 collection on the runways of New York City. Targeted toward Millenial wearers, the collection was sleek, relatable and wearable, with inspiration drawn from the effortlessly stylish streets of Los Angeles. As a result, dresses, separates and tops made their appearance in a range of dark colours, with floral and watercolour prints combined with crisp cream looks and shimmering palettes. The collection also highlighted silk chiffon skirts, and thick and oversized sweaters which were artfully layered.
Led by Berlin-based designers Nan Li and Emilia Pfohl, Namilia combined diverse aspects of street wear, motocross and haute couture. Models strut down the runway in camouflage and checkerboard prints with chunky buckled boots. The collection was especially masculine and sporty, yet mixed with the main silhouettes of haute couture shapes. Chaps, bustiers, bodysuits and oversized moto jackets were shown on the runway, embellished with sporty detailing, metallics, and colourblocking. For a standout look, camo tool belts and seat belts were clipped around the waists of models, and held butterfly wings and flames in place. In addition, the flame motif protruded from the sleeves of oversized hoodies and igloo puffer jackets.
Francesca Liberatore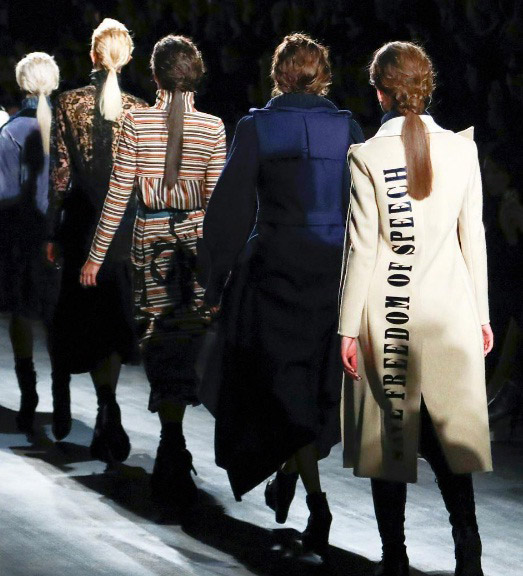 Photo: francescaliberatoreofficial on Instagram
Major Looks: Striking stripes, tailored coats, bold red and blue tones
Tome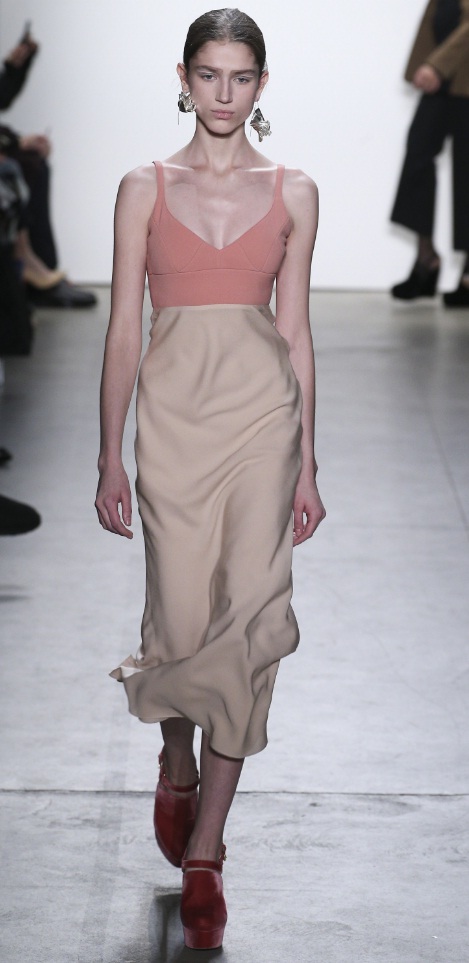 Photo: Vogue Runway
Major Looks: Muted soft tones, metallics, elegant frocks, contrasting textures
Verdad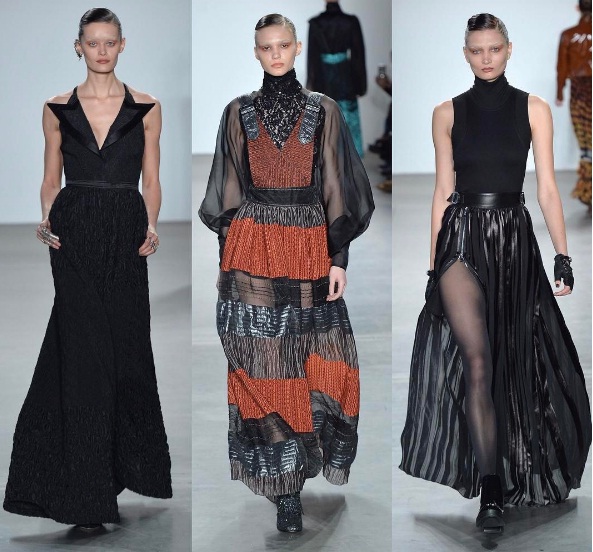 Photo: verdadofficial on Instagram
Major Looks: Edgy dark hues, flowing dresses, silky touches
Namilia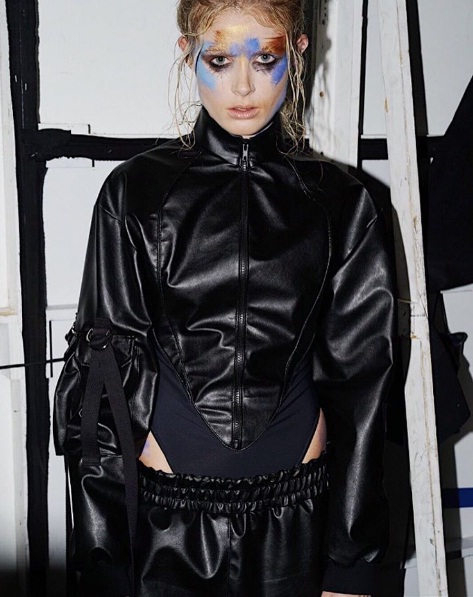 Photo: _namilia_ on Instagram
Major Looks: Rebellious athleisure, moto jackets, belts and strap detail
---
---
SUBSCRIBE NOW
Free to join! Get the hottest fashion, beauty and celebrity news, enter exclusive subscriber giveaways and be the first to receive the full digital version of REAL STYLE magazine every month.
JOIN NOW!