Get Beyoncé's Yellow "Lemonade" Dress For Your Halloween 2016 Costume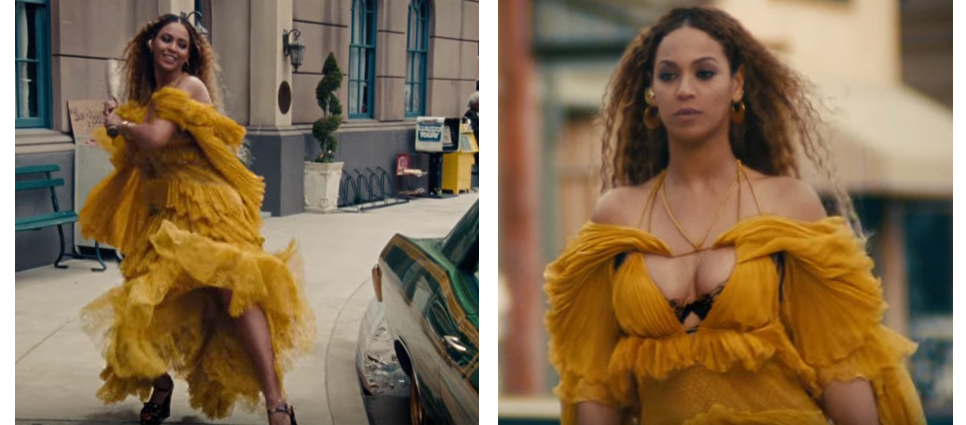 Photo: YouTube 
For fashionistas who are still hunting for a killer Halloween costume, channelling your inner Queen Bey just may be your costume solution. Try drawing your cues from Beyoncé's hit Hold Up music video, and stepping out in a brilliant yellow frock just like the 35-year-old diva. Earlier this year, Beyoncé's mustard-coloured ruffled gown made a splash, much like the tracks from her Lemonade album. While a baseball bat is certainly an optional accessory choice, here's how to capture the superstar's Hold Up look as part of your All Hallows' Eve getup.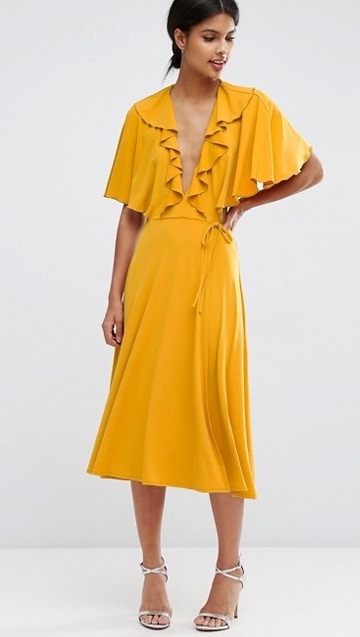 1) ASOS Cape Open Back Plunge Midi Skater Dress, $96: We are liking the rich colour of this mid-length frock, which features a deep V-neckline and ruffled accents. Meanwhile, the flowing sleeves and cut-out back offer a sexy effect which captures Beyoncé's seductive style.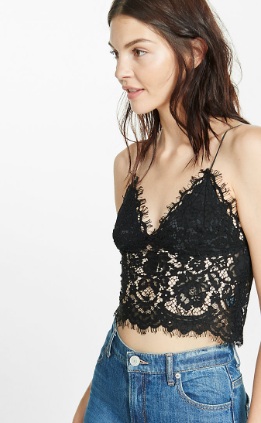 2) Express Eyelash Lace Cropped Cami, $50: Try pairing your airy, frilly frock with a lace-trimmed camisole for a finishing touch. This delicate tank steals the spotlight with its dainty lace, barely there straps and cropped length.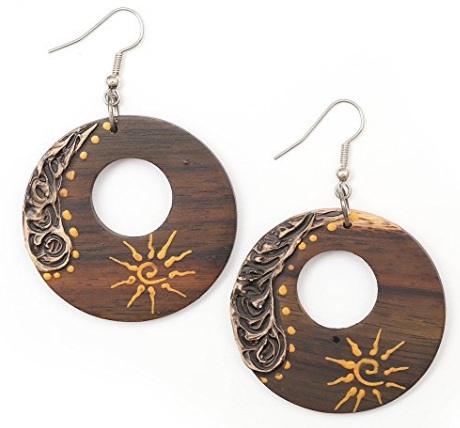 3) Idin Jewellery Handmade Brown Wooden Hoop Earrings, $33: To accessorize your look, add a pair of oversized hoops for the perfect dose of ear candy. These organic wooden hoop earrings make a statement with their disc shape and metal details.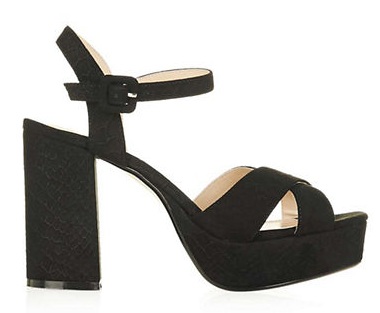 4) Topshop Marie Platform Sandals, $29: Beyoncé's chunky black platforms help to complete her ensemble in the edgy, vampy music video. Although we hope that you're not planning to smash car windows on Halloween, rocking a pair of inspired shoes is a great sartorial step. With their bold block heels and straps, these black platforms can contrast against the deep yellow colour of your dress.
---
---