Pink Tartan Designer Kim Newport-Mimran On Her Latest Collection And Favourite Fashion Icons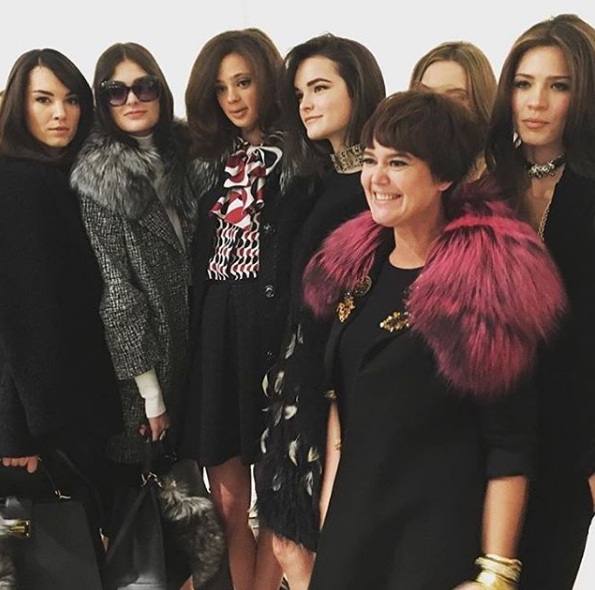 Photo: pink_tartan on Instagram 
For Fall 2016, designer Kim Newport-Mimran recently unveiled a collection which channels the effortless sophistication of front row fashion. Newport-Mimran, who founded her Toronto-based womenswear label Pink Tartan in 2002, is known for her luxurious statement pieces.
Real Style caught up with the Canadian design talent about her latest design inspiration, her favourite timeless wardrobe staples and her top fashion icons. Here's what Newport-Mimran had to share with us about her thoughts on classic style and iconic sartorial muses.
Real Style: What was the inspiration behind your latest collection?
Kim: This collection was really about front row. I think that there are a lot of things happening in fashion right now. There's a lot about street style, front row and editors' style. I try to really bring that all together in an idea. Grace Coddington was my muse; she was such a contributor to fashion for so many years. I really wanted to bring a collection that came out and said something about style. That's really what I stand for- how to be chic, how to get dressed, how to wear these clothes. There's an art to what we do, and there are certain people who do amazing couture.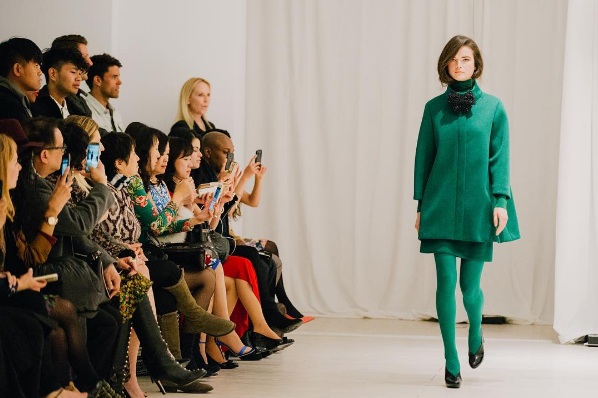 Photo: pink_tartan on Instagram
Real Style: Do you have a favourite piece from the collection?
Kim: One of my favourite pieces was the pink brocade suit. It's a very Kim piece, and I can't wait to take the sample and wear it!
Real Style: Speaking of style, what are some classic wardrobe pieces you think every woman should own?
Kim: The blazer is back. It's just about being able to build a wardrobe and create looks that you feel comfortable in. It's really about anything goes. There used to be fashion rules, they're out the door. Actually, the more opposite, the better it is!
Real Style: What is your favourite fashion memory?
Kim: I probably have so many fashion memories, it's crazy. I always look forward to my next experience to add and collect the memory, whether it's a beautiful trip, a beautiful art excursion. The fabric of fashion is woven into your life. For me, there's too many of them.
Real Style: Do you have a preferred fabric or material you love working with?
Kim: Before I start a new collection, I go on a scour of fabrics and I really do my fabric research. I don't design anything until I pick the fabric. I don't know what that next fabric is going to be, until I put it into a garment.
Real Style: Describe your top fashion icon, or a designer who has inspired you.
Kim: I collect vintage, so there are many designers who have inspired me. I love Coco Chanel, I love Hubert de Givenchy. I like intellectual fashion, it's thoughtful. I like Alber Elbaz. It's very interesting how there has been such change in the fashion industry. I loved old Dior; I loved Raf [Simons] at Dior. There's this whole movement, I love collections and I think it's like loving art. You might love a piece from every collection; it doesn't necessarily mean you love all collections. I do try to collect intellectual pieces that work into what my ideal of fashion is, which is personal. Personal style is very important.
---
---