UNTTLD Designers Simon Bélanger & José Manuel St-Jacques On Their Renaissance Inspired Collection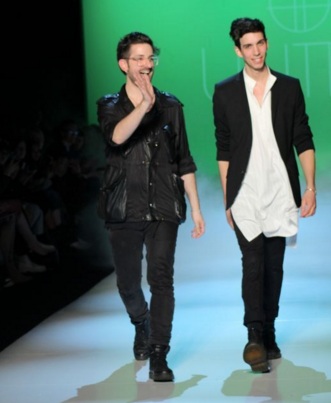 At Toronto Fashion Week in March, emerging Montreal-based label UNTTLD unveiled a collection of striking metallic gowns and intricate embellished frocks.
As the brainchild of co-designers Simon Bélanger & José Manuel St-Jacques, UNTTLD was recently awarded the Mercedes-Benz Start-Up prize in October. The rising luxury line, which is known for its focus on Canadian fashion manufacturing, describes itself as having a sense of "masculine femininity".
The dynamic design duo studied fashion design at Cégep Marie Victorin in Montreal, but pursued different paths before they joined forces to launch UNTTLD. Bélanger trained in fashion design at LaSalle College, and later earned a Masters degree at the Domus Academy of Milan. Meanwhile, co-founder Manuel St-Jacques mastered textiles and techniques in the Fibre Program at Concordia University.
Real Style caught up with the UNTTLD designers about their shimmering new collection, their lives as emerging Canadian design talents and their favourite fashion memories.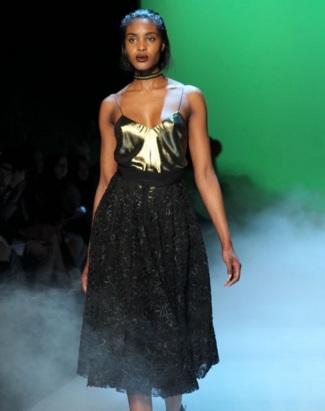 Real Style: What was the inspiration behind your collection?
José Manuel St-Jacques: The inspiration was really the Renaissance woman. We wanted to make a portrait of what type of people could be in a regal court of the Renaissance. There are the mercenaries, the king, maybe some courtesans and some pirates… all the power that these different people hold in that group.
Real Style: Do you two have a favourite piece from your new collection?
Simon Bélanger: It's not a difficult question! The sequined pajama- we finished it at one in the morning before we took the plane. Those two pieces that we made in sequins were just the pieces we had in the backs of our minds, that needed to be added to the collection. We pushed it off, and then just decided it needed to be there and they really complete the collection.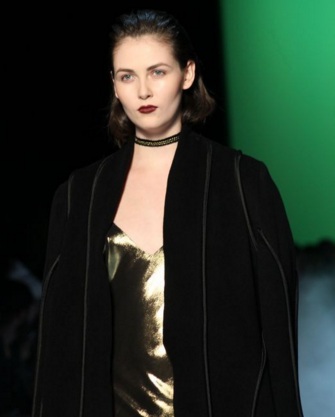 Real Style: Do you have a fashion icon or fashion role model in the industry?  
José: So many. We really like self-made people
Simon: We like designers who are independent, have a very clear point of view and don't compromise for anything.
Real Style: Is there a wardrobe essential that you think every woman should have in her closet?
Simon: Shoes! Every shoe, there's never enough shoes.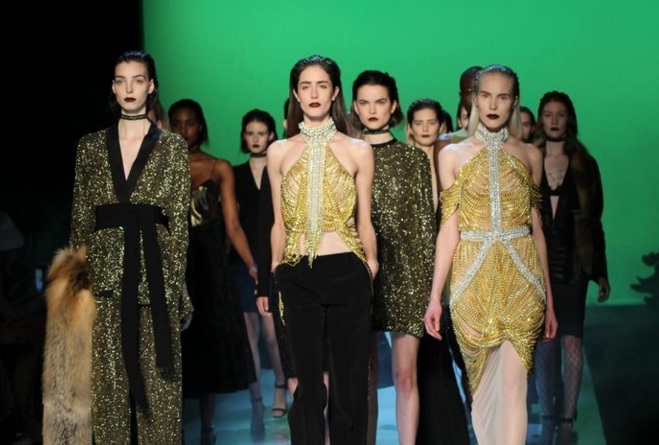 Real Style: You're based in Montreal. As emerging Canadian designers, what are some challenges you have experienced in the industry?
Simon: We've been travelling a lot between Montreal and Toronto, because Toronto is really where the business is happening for us. We've been travelling a lot with our Microsoft Surfaces, to help us carry our business wherever we go. It helped us to bring the office to wherever we were heading to present the collection, present our lookbooks and to prepare meetings as well.
It's really been a discovery for us, everything that Toronto has to offer.
Real Style: What are your favourite fashion memories?
José: When we won the Mercedes-Benz Start-Up contest! Simon cried!
Simon: Yeah, I don't cry ever! But that one, I cried.
Photos: Paul Ross for OPIQUE / Top of the Runway
---
---