Get Olivia Culpo's Black Bomber Jacket And Vibrant Orange Purse Now
As a former pageant queen who took home the crown at the Miss USA 2012 pageant, it's no surprise that Olivia Culpo is known for her killer style. The 23-year-old actress and model was recently spotted in Beverly Hills, and stunned in an all-black ensemble which was accented with a brilliant tangerine handbag. If you're wondering how to revamp your own street style this weekend, here's how to incorporate Culpo's sartorial statement into your own early spring wardrobe.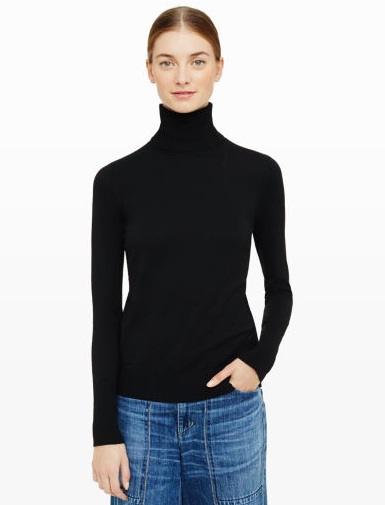 1) Club Monaco Angile Turtleneck, $139: To showcase your curves with a touch of modesty, take your fashion cues from the dark-haired beauty and step out in a chic turtleneck. This fitted black turtleneck from Club Monaco features an elegant high neckline and a figure-flattering design.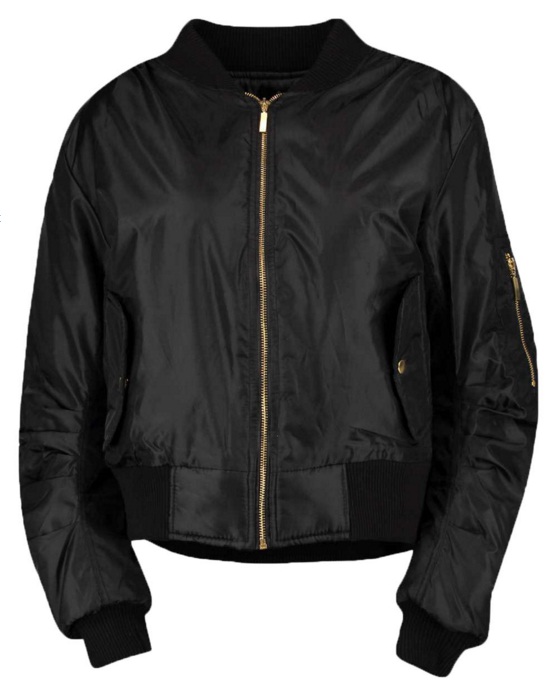 2) Boohoo Lillie MA1 Bomber Jacket, $57: Culpo's black bomber jacket makes a statement with its oversized padded shoulders and edgy zippered detail. For a similar aesthetic, try stepping out in this rebellious topper which features ruched detail and contrasting metallic zippers.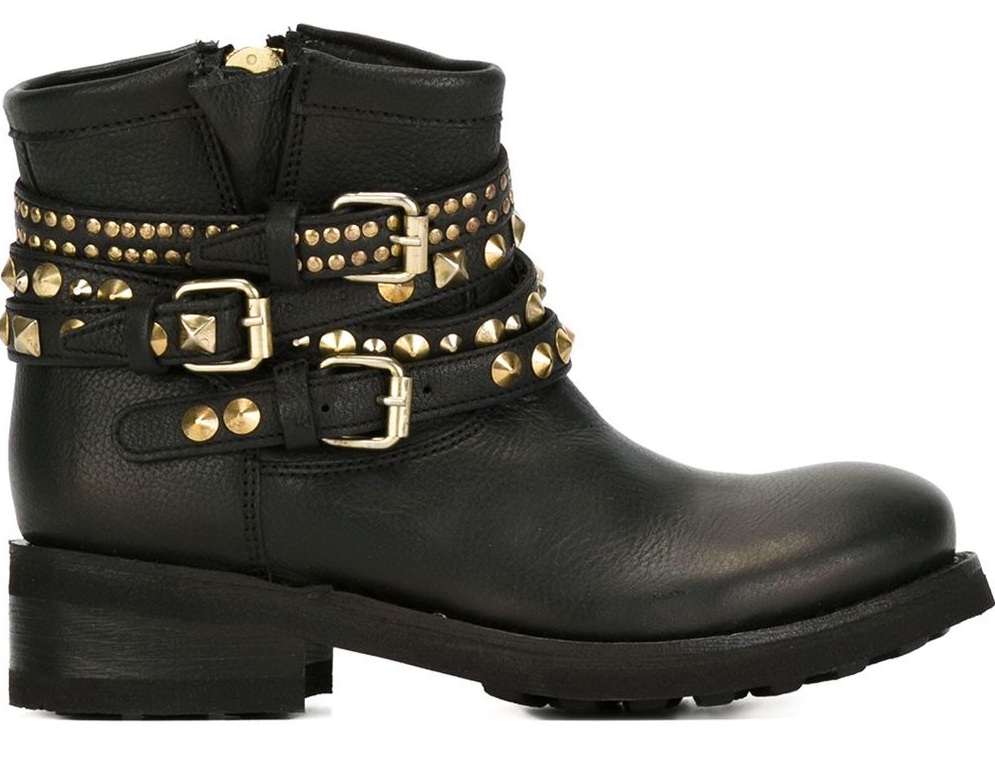 3) Ash 'Tatum' Ankle Boots, $569: To bring a hint of rock and roll to your cool weekend style, try swapping your classic pumps for a pair of flat black leather ankle boots. The funky gold detail and studs on these flat-soled booties bring a cool accessorizing touch to the design.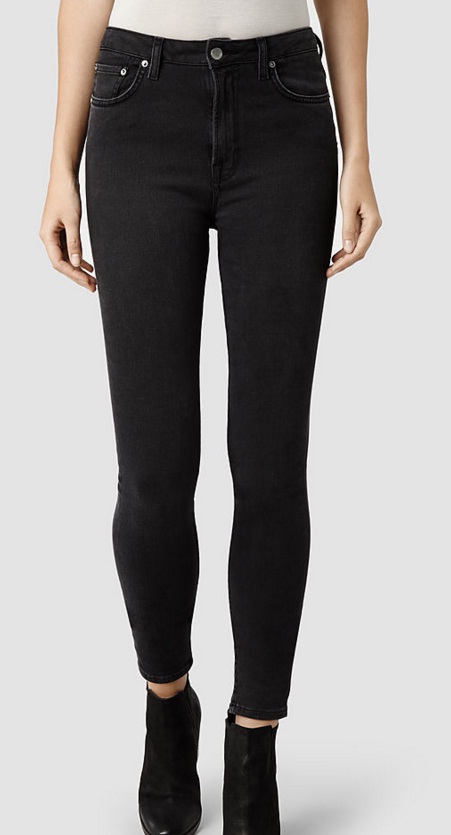 4) Stilt Jeans in Dark Grey, $178: Culpo's dark grey jeans showcase her shapely legs, and flatter the rest of her mainly neutral ensemble. To achieve an inspired look, try slipping into these high-waisted and stretchy skinny jeans.
5) Diane von Furstenberg 440 Gallery Viviana Mini Cross-Body Bag, $328: Try incorporating a burst of springtime colour into your ensemble with a sleek crossbody handbag in a vivid orange-yellow hue. We're loving the enriched brilliant colour of this DVF purse, which is accented with striking metallic detail and chic top handles.
Photo: Startraks 
---
---