Fashion Art Toronto 2016- Day 4
Yesterday, the fourth day of Fashion Art Toronto 2016 officially caused a sensation at Daniels Spectrum. As the week of alternative Canadian arts and fashion shows draws to a close, Friday evening presented a theme of Counter Code. Staying true to its famously untamed spirit, Day 4 on the catwalks celebrated the ideas of rebellion and evolution. From dreamy pastel shades at House of Poplyn to a celebration of the female body at Padina Bondar, Real Style reports on the latest creations at Fashion Art Toronto.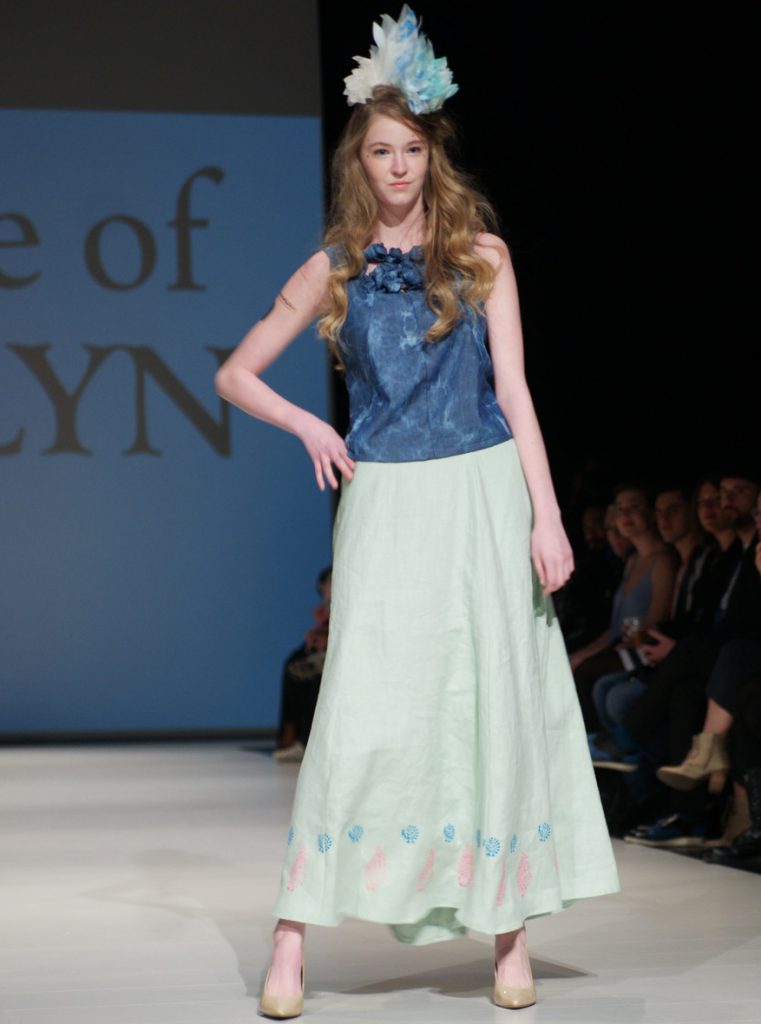 House of Poplyn
Founded by emerging Toronto-based designer Tanushree Pande in 2014, House of Poplyn is known for its avant garde and detail-oriented aesthetic. For Spring 2016, Pande presented her feminine DreamCatcher collection, which was inspired by the soft colours found in nature. On the runway, this translated into picturesque shades of blush pink and pale blue. Models floated down the catwalk in tutu-like creations, featuring skirts with layers of tulle and blue tie-dyed blouses. Watercolour hues, softly falling fabrics and oversized headpieces were all signature looks, which brought sunset colours and delicate detail to attention.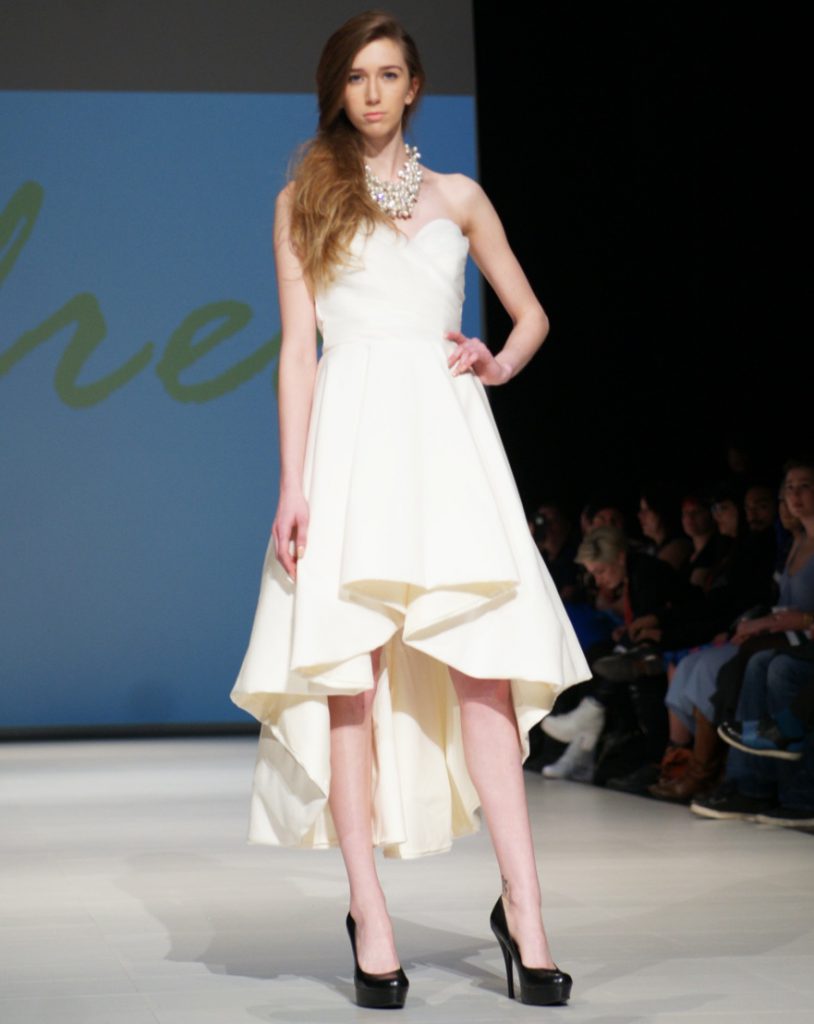 Odrea
Toronto-based up-and-coming designer Andrea JungMin Oh unveiled her new Dressing Line collection on the FAT 2016 runway. Odrea's latest creations were inspired by the trompe l'oeil art technique, which focuses on optical illusions and translates to "trick of the eye" in English. Oh found her inspiration in the simplicity of paper dolls, and revealed a striking collection of ivory styles. From frocks adorned with pom-poms to chic tailored coats and tiered, asymmetrical skirts, a series of heavenly white designs stole the spotlight.
Nuvango
Based in Toronto's Junction neighbourhood, Nuvango produces all of their designs in their studio factory. The local label is headed by designers Hillary Sampliner and Conni Zafiris, who began manufacturing the designs in 2005. For their latest collection, Nuvango presented a Colour Theory theme which focused on the concept of art in motion. As a result, swirls of colour descended on the catwalk in the form of vibrant leggings, kaleidoscope-hued T-shirts and sleeveless blouses. Meanwhile, splashy printed skirts and flowing frocks turned up the glamour factor.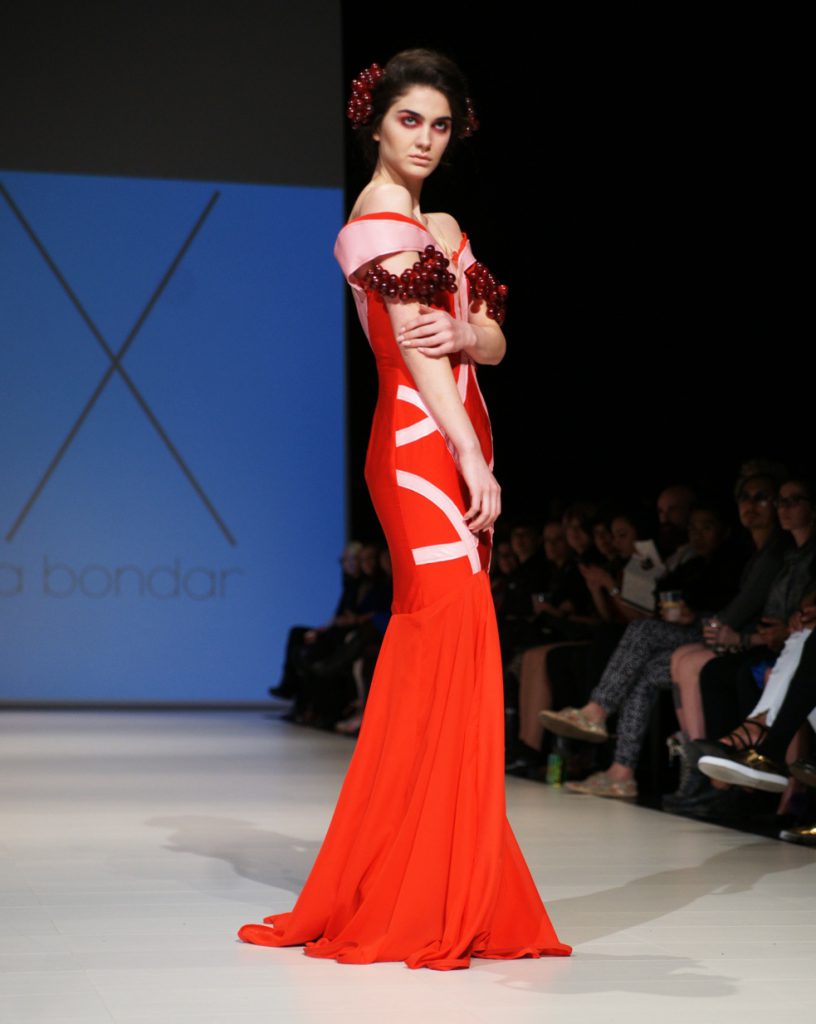 Padina Bondar  
Toronto designer Padina Bondar studied at Ryerson University's School of Fashion, and focuses on creating bridal and evening wear. Bondar also draws inspiration from her Iranian background, with an emphasis on wearable art. Her latest XX collection paid tribute to the reproductive development of women, and explored biological themes like a girl's first period, loss of virginity and childbirth. Bondar's designs were inspired by the beautiful female body, and analyzed the growth of a woman from a cultural and physical point of view. On the runway, models marched proudly in long red gowns which represented menstruation, along with floaty veils to signify the construct of virginity. Floor-length white and black gowns shared the stage with bright red hot pants, skintight white frocks and intricate sheer hemlines.
Photos 1, 2 and 4: Amanda Skrabucha
Photo 3: Jonathan Hooper
---
---
SUBSCRIBE NOW
Free to join! Get the hottest fashion, beauty and celebrity news, enter exclusive subscriber giveaways and be the first to receive the full digital version of REAL STYLE magazine.
JOIN NOW!