Fashion Art Toronto 2016- Day 3
With last night marking the third evening of Fashion Art Toronto 2016, another night of funky, unconventional designs officially caused a sensation at Daniels Spectrum. For Day 3, the annual alternative fashion and arts showcase presented a theme of DRESS Accordingly, which paid homage to the relevance of costumes. From sweet pastel colours at BVisag to polka dot frocks at Dilly Daisy, we explore the most cutting edge looks from the Fashion Art Toronto runway.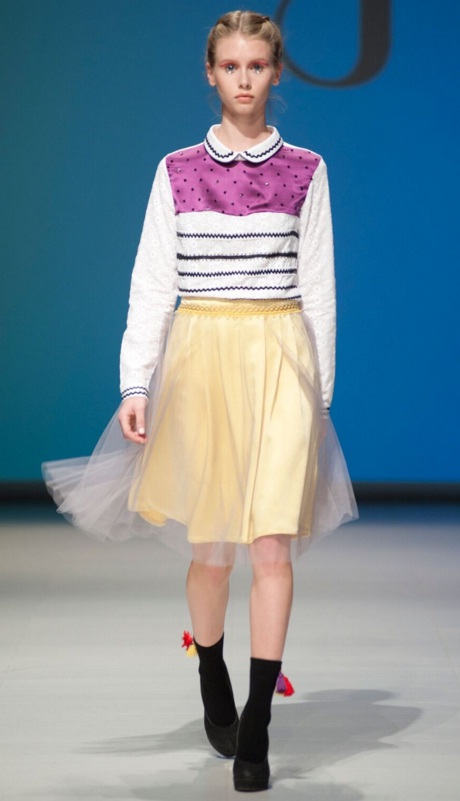 BVisag
Born in Mexico City, designer Belinda Visag founded her label nine years ago in Paris. For her Fall/Winter 2016 show, Visag turned to a Peruvian inspired theme for her latest collection. On the catwalk, playful polka dots, traditional fretwork design and intricate trims were all statement looks. Models graced the runway in girlish pleated skirts adorned with vibrant decorative accents, flowing tulle and daring thigh-high slits. Meanwhile, high-waisted trousers and elegant open-collar jackets with fringed detail also stole the spotlight.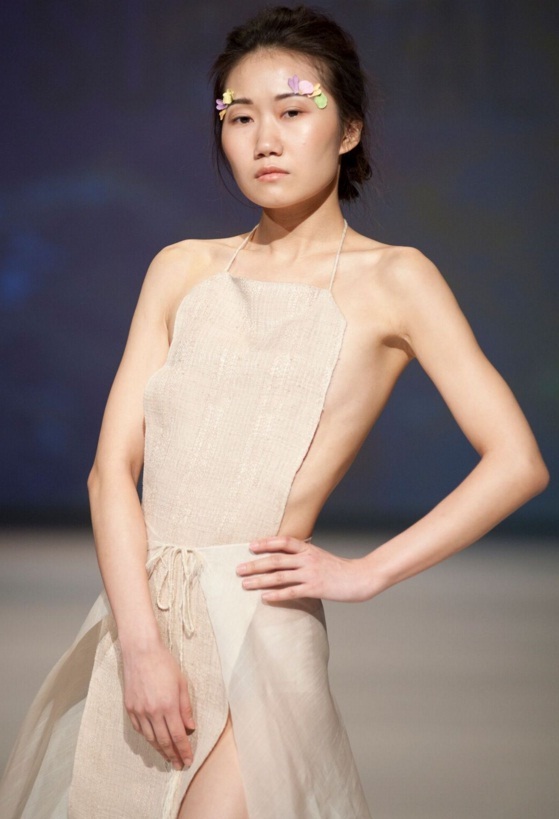 Queenie
As a recent graduate of OCAD University, Queenie Dagmang heads her eponymous label Queenie and also works for Toronto-based menswear brand Kollar Clothing. For her Fashion Art Toronto show, the emerging designer presented her REVIVAL+SURVIVAL collection, which originally began as her thesis at OCAD University. Dagmang took inspiration from her Filipino heritage and unveiled a collection of hand-dyed and hand-woven designs. The ethically made styles included sheer white floor-length frocks, fringed beige skirts and simple floral detail on sleeveless neutral blouses. Models' faces were adorned with cut-out faux florals, which bring a whimsical finish to the earthy collection.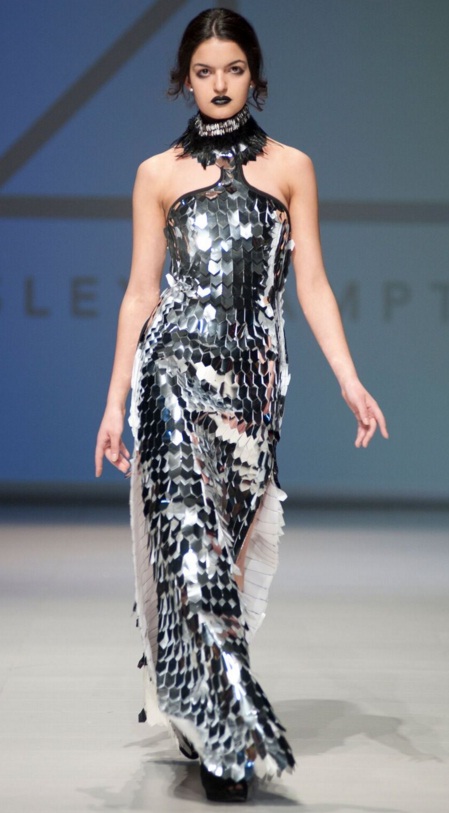 Lesley Hampton
Emerging Toronto-based designer Lesley Hampton is also a First Nations wearable artist and a Fashion Techniques and Design student at George Brown College. Her new collection is titled Gichi-oodenaang Ogichidaag, which translates into City Warriors in Ojibwe. For her latest theme, Hampton was inspired by the traditional jingle dress from native culture. On the runways, this led to an array of frocks with Hampton's signature metallic plating, made of oxidized copper and foils. The breathtaking show opened with a performance from a First Nations dancer, and featured a line of shimmering metallic frocks and jackets. From gleaming silver detail on black dresses to sultry embellished high collars, high energy and drama were in the air.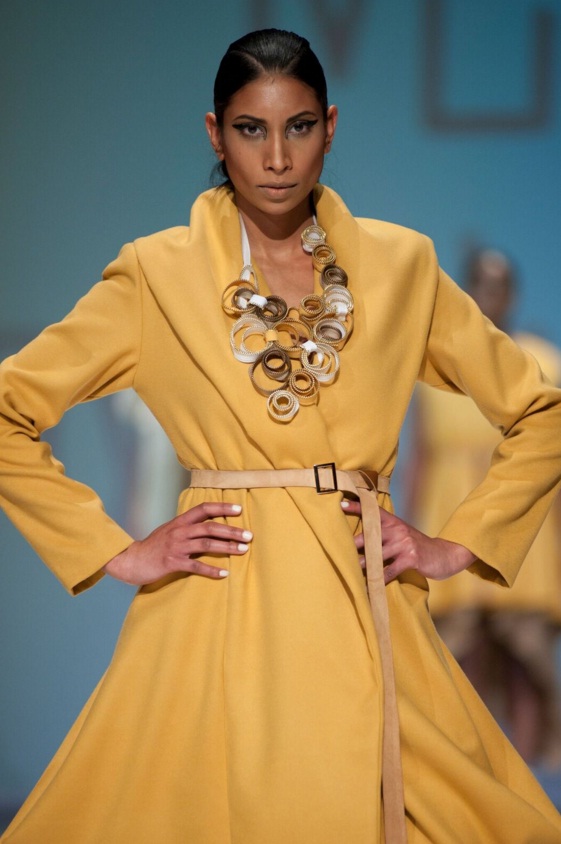 Maya Charbin
The Lebanese-born and Toronto-based designer claims to be inspired by a global design aesthetic, with Japanese influence working its way into her feminine, post-contemporary pieces. For 2016, Charbin mixed textures and materials for an unexpectedly versatile collection. From mustard-coloured statement jackets to cropped tan trousers and architectural tunic tops, variety was a key look on the runway. Oversized neckpieces, boxy trapeze tops and asymmetrical skirts also dominated the designer's latest collection.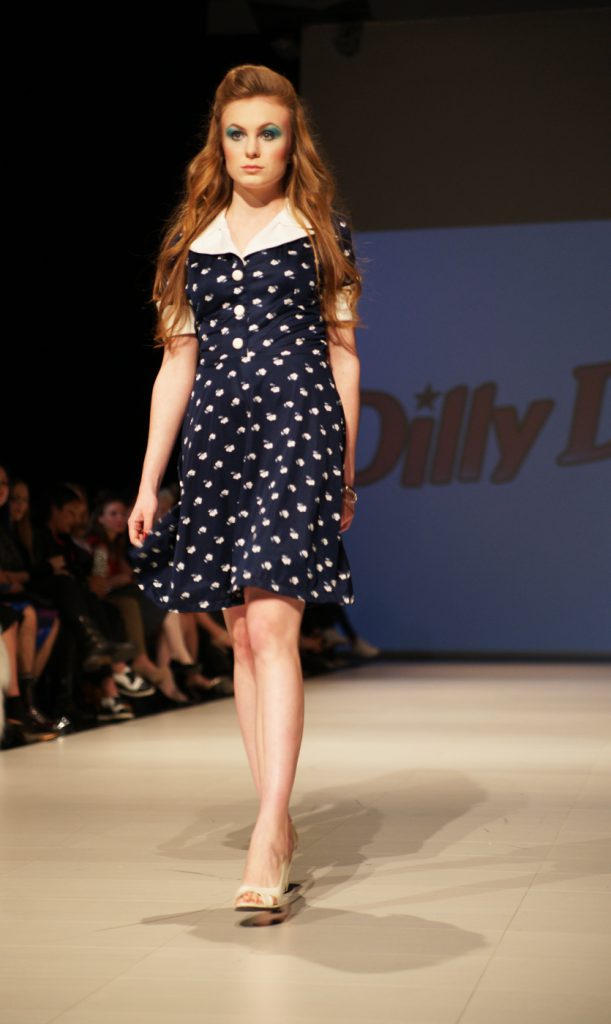 Dilly Daisy
Born and raised in Windsor, Ontario, designer Dee-Dee Shkreli is a former electrical engineer who turned her focus to fashion design in 2005. For her new line Speak Out, Shkreli took her inspiration from the groovy and free-spirited 1970s. The designer interpreted the political and social movement of freedom of speech, bringing the decade of disco to the FAT catwalks in the form of sassy, printed creations. From shades of green and brilliant red to classic blue and white, polka dots and sweet floral patterns ushered in '70s spirit.
Photos 1-4: Jonathan Hooper
Photo 5: Amanda Skrabucha 
---
---