Fashion Art Toronto 2016- Day 2
Last night, the second evening of Fashion Art Toronto 2016 shows made a statement at Daniels Spectrum. Staying true to the unconventional attitude in the air, Day 2 of FAT 2016 featured a Gender Wear theme which experimented with gender stereotypes. From a dramatic opening show at La Femme Theberge to a closing spectacle at Angelou by Hale & Chavez, we take a look at last night's lineup of alternative Canadian designers.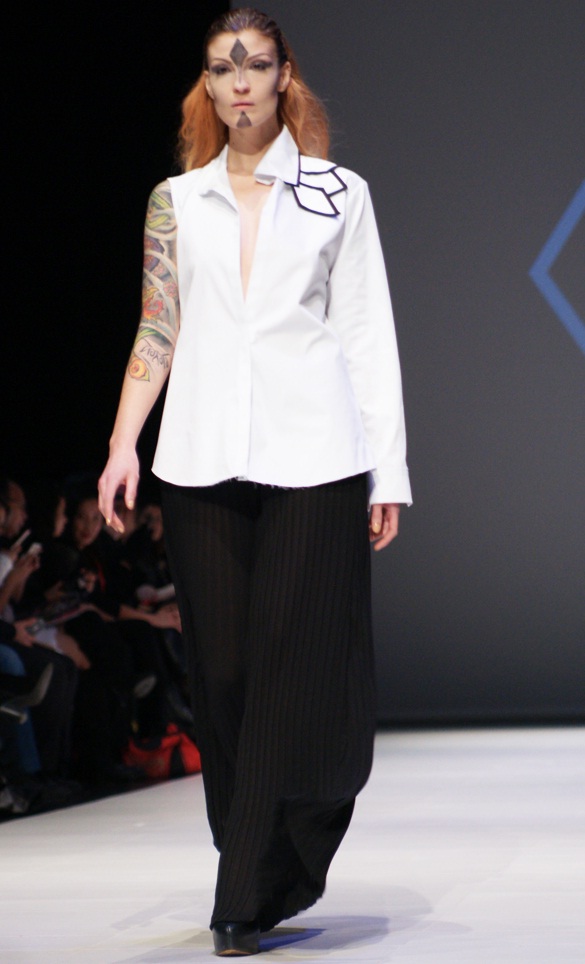 La Femme Theberge
Toronto designer Tanya Theberge studied fashion at George Brown College, and recently launched her emerging label La Femme Theberge. The line, which describes its design aesthetic as dark, mysterious and rebellious, showcased a new collection of structured and androgynous designs. In particular, the diamond shape was a key motif that reigned supreme on everything from white blouses to embellished cut-outs.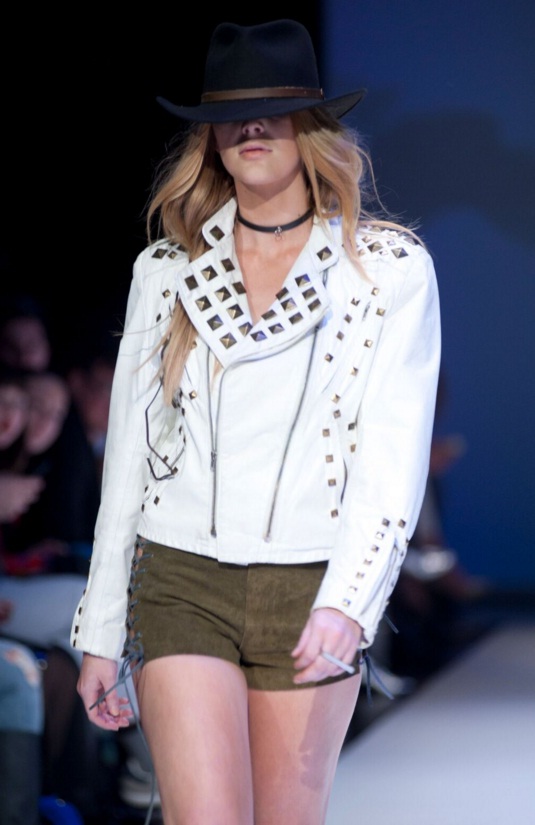 69 Vintage by Kealan Sullivan
As a Toronto-based vintage clothing company, 69 Vintage was launched by founder and owner Kealan Sullivan in 2004. For 69 Vintage's new runway show, the local vintage boutique turned to sultry Western inspired looks. Models strut the catwalk in studded white jackets, wide-brimmed fedoras and floor-length coats in army green and blue. Meanwhile, loose white trousers, plenty of faded denim and leather cowboy boots also made an appearance.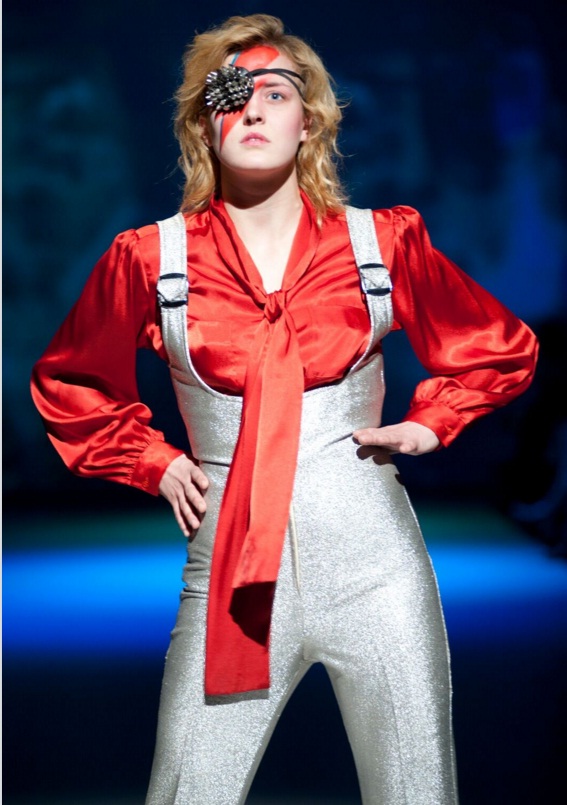 Evan Biddell
The Saskatoon-born designer was awarded the winner of Project Runway Canada in 2007, and is easily recognized by his edgy aesthetic. On the FAT 2016 runway, Biddell paid homage to the ultimate fashion rebel, David Bowie. He honoured the recently deceased British style icon, who died at age 69 in January, with a new collection appropriately titled "Rebel". Biddell's collection, which was dedicated to Bowie's widow Iman, included the trademark red and blue symbol from Bowie's Ziggy Stardust era. Colourblocked red, white and blue frocks ruled the runway, with low-cut metallic bodysuits, shimmering long coats and flowing long sleeves creating a finishing touch.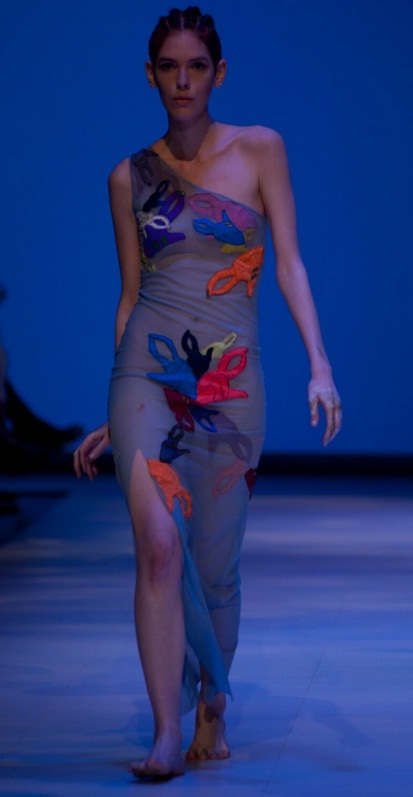 Angelou by Hale & Chavez
Hamilton, Ontario-based label Angelou is headed by co-designers Miguel Chavez and Emmalou Hale, who met as studio partners at McMaster University. Their line, which blends fashion with art, claims to depict concepts of the human tribe and self-expression. On the runway, this translated into fluid silhouettes, sheer tops, casual slouchy trousers, fringed white skirts and flowing basic tunics.
Photo 1: Amanda Skrabucha
Photos 2-4: Jonathan Hooper
---
---
SUBSCRIBE NOW
Free to join! Get the hottest fashion, beauty and celebrity news, enter exclusive subscriber giveaways and be the first to receive the full digital version of REAL STYLE magazine.
JOIN NOW!