Fun And Easy DIY Nail Art Idea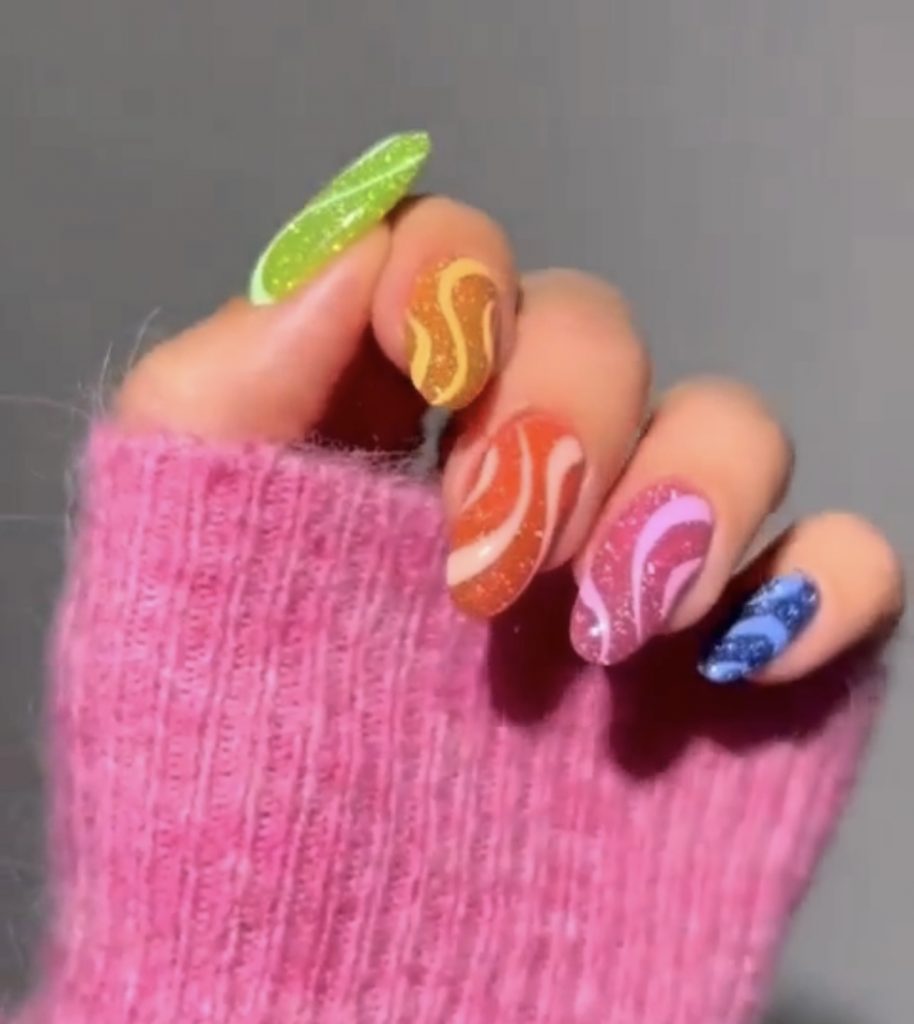 Looking for some nail art inspiration? Here is a super easy nail art idea you can do by yourself. Sparkly nail colour with a swirl design on top creates a whimsical, colourful and most of all, fun nail art.
You will need:
1. Sparkly colourful nail polish
2. Regular colourful nail polish
3. Thin brush to apply the swirl
Start with clean hands and nails. Pat dry. Put on the sparkly nail polish colour first and let dry. Then add a little thin 'swirl' as an accent colour on top.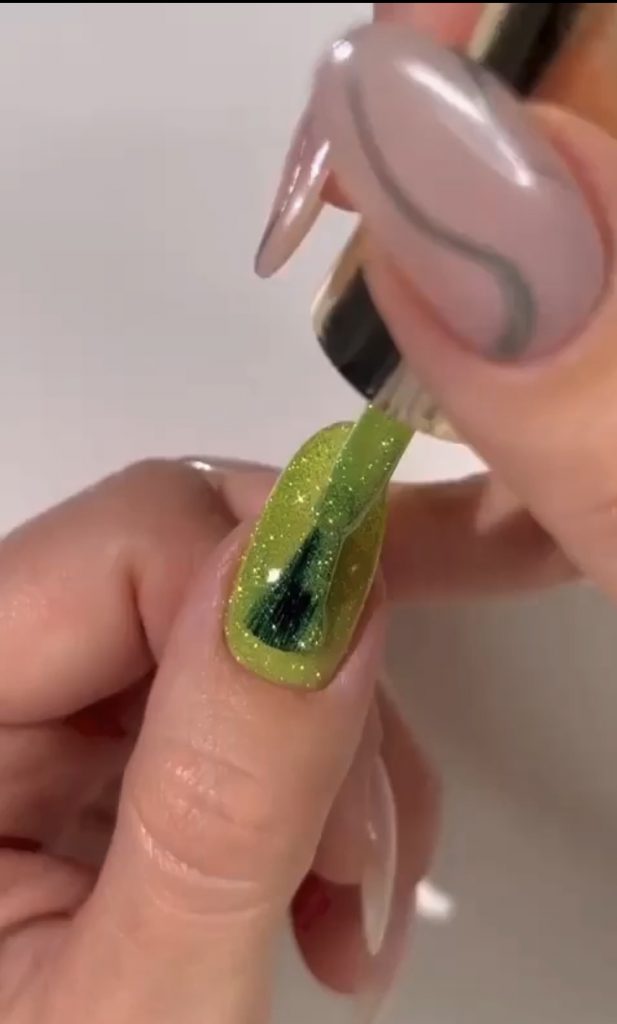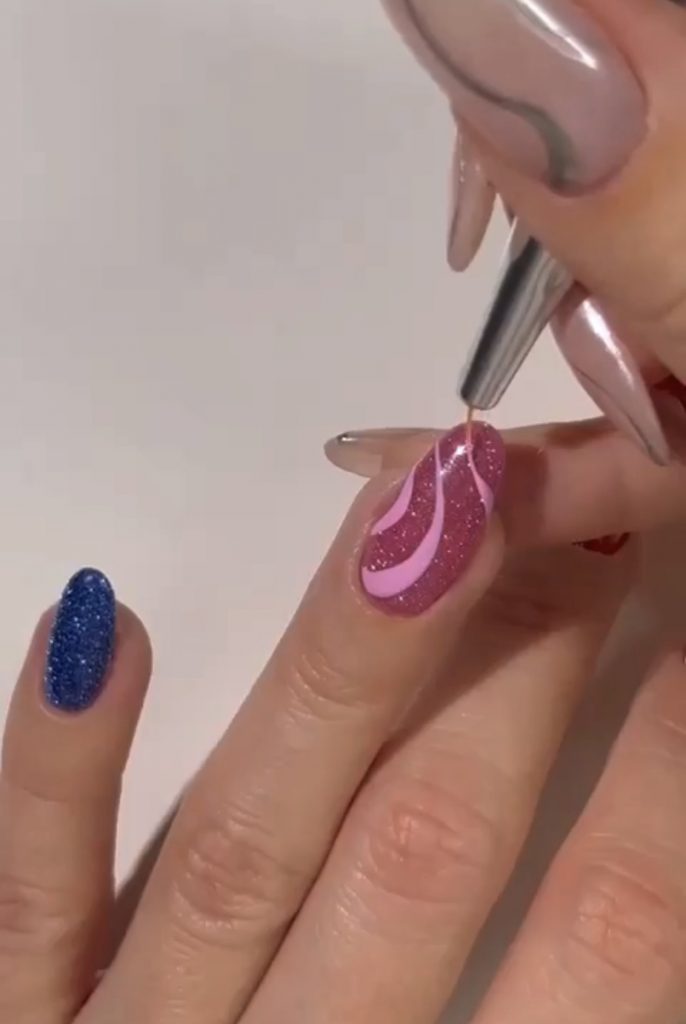 And voila- you have your own DIY nail art. We love how easy it is and how much fun you can have picking out different colors to match with your outfit!
If you are an artiste and have a steady hand, you can turn the swirl design into any shape you wish. Fancy nail design can take you as far as your imagination can dream it. We have seen some very pretty nail art augmented with tiny rhinestones and other 'gems'. The world of nail art ideas is never ending.
Best thing is that you can remove, change or add nail polish as often as you like. Have fun!
photo credit: Who What Wear @instagram
---
---