Great Podcasts For Fitness & Exercise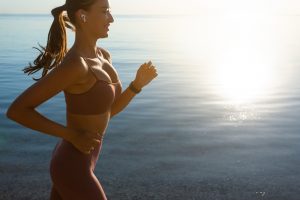 There is an abundance of fitness and exercise podcasts available for people interested in leading a more active, healthy lifestyle. See below for some of our favourites.
The Mind Pump Podcast: The Mind Pump Podcast is an online radio show/podcast dedicated to shedding light on various fitness, health, and wellness topics. Enjoy the in-depth topics and informative Q & A segments with four of the best fitness professionals in the business.
The Model Health Show: One of the most popular podcasts in the fitness and exercise category, host Shawn Stevenson delves into topics including health, fitness, nutrition, personal development, and more.
The 20 Minute Fitness Podcast: Short on time? Take a listen to the 20 Minute Fitness Podcast for industry news, advice on nutrition, health, weight loss and digital health all in less than 20 minutes!
Jillian Michaels Keeping It Real: Fans of Jillian Michaels love to get her take on fitness trends, best practices and more.
WHOOP Podcast: WHOOP Founder & CEO Will Ahmed interviews a variety of athletes, experts and fitness industry leaders.
Trained Nike: On "Trained," Nike senior director of performance Ryan Flaherty sits down with athletes, psychologists, researchers, physicians, trainers and other experts — to reveal the most powerful, practical and surprising lessons in holistic fitness.
---
---