Brazilian Butt Lift Is The Fastest Growing Cosmetic Surgery In The World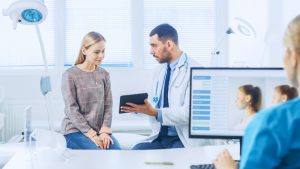 While not a new cosmetic surgery, the Brazilian Butt Lift has become the fastest growing cosmetic surgery in the world. Women from a variety of countries and backgrounds are all striving for the most flattering behind. The cosmetic procedure is essentially the transfer of fat from one area of the body to the behind helping create more fullness and shape.
According to The International Society of Aesthetic Plastic Surgery (ISAPS) the top five most popular surgical procedures remain breast augmentation, liposuction, eyelid surgery, abdominoplasty, and rhinoplasty. The top five nonsurgical procedures also remained the same: botulinum toxin, hyaluronic acid, hair removal, nonsurgical fat reduction, and photo rejuvenation. Buttock surgery showed the highest growth for all surgical procedures. Buttock augmentation increased by 38.4% in 2019 and by 65.9% since 2015, and buttock lifts by 25.5% in 2019 and by
77.6% since 2015.
While the Brazilian Butt Lift is indeed popular, its not without risks. The Guardian recently investigated the rise of the Brazilian Butt Lift, its fans and the doctors performing the procedures around the world. You can check out the article here.
---
---