Beauty Insider: Lisa Ray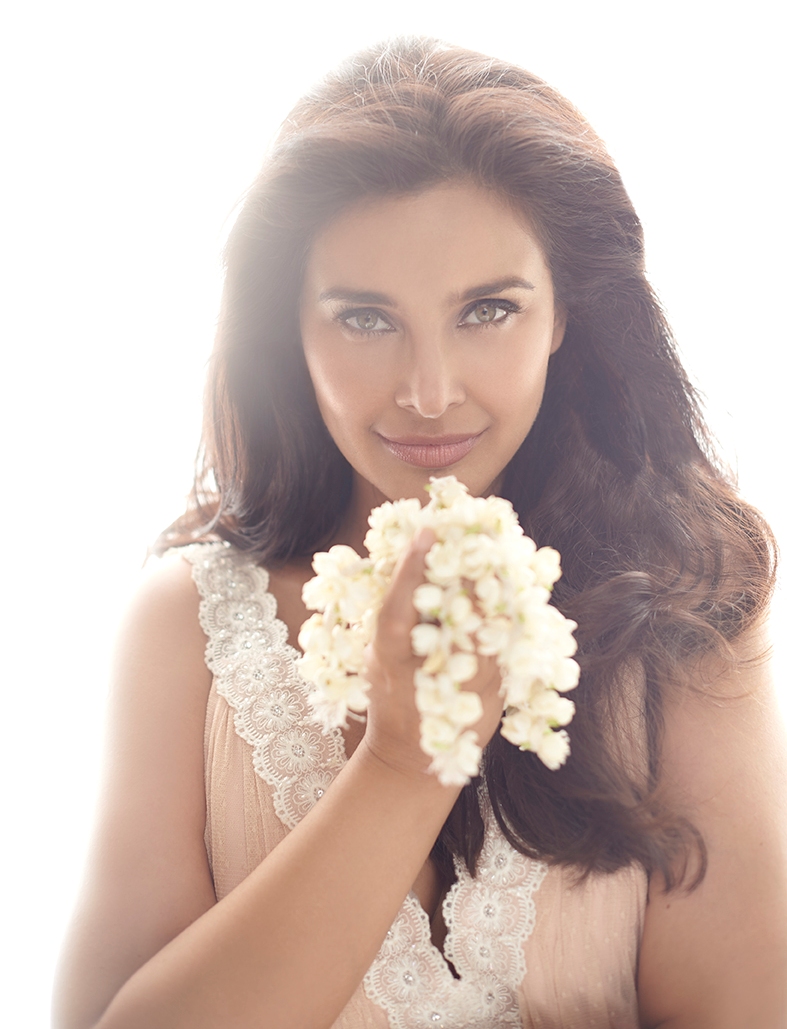 This article originally appeared in the Winter 2016/2017 issue of Real Style magazine. Become a Real Style subscriber and get the hottest fashion, beauty and celebrity news, enter exclusive subscriber giveaways and be the first to receive the full digital version of Real Style magazine. Click here to subscribe for free!
Lisa Ray may be known for her exotic beauty, but the Canadian actress and model is more than just a pretty face. Born in Toronto to an Indian father and Polish mother, Ray starred in Indian films like Veerappan and Ishq Forever and became an international and Bollywood sensation. Away from the glow of the big screen, the gorgeous star is also an outspoken survivor of myeloma (a cancer of plasma cells) and an activist who has campaigned for Plan International Canada's Because I Am A Girl initiative. Recently, she helped create her own perfume The 7 Virtues, Lisa Ray Jasmine of India, benefitting the Indian jasmine industry.
With screen credits to her name and philanthropy as one of her passions, it's clear that Ray exhibits both an inner and outer beauty. We spoke to the glamorous and inspiring actress about her favourite products, new fragrance, fitness secrets and more.
On Her New Fragrance:
It's a five-year dream that has culminated in a heartfelt collaboration between myself and Barb Stegemann, CEO and founder of The 7 Virtues. Our fragrance supports jasmine growers in India and blends beautifully with Barb's mission of spreading peace through perfume. We say, "Make Perfume, Not War" and jasmine is the flower in India I'm obsessed with. The scent is everywhere, strung in women's hair, in temples and homes. I like saying that the smell of jasmine is about finding the divine in the everyday. Lisa Ray Jasmine of India is also free of nasty chemicals, cruelty free and vegan. This is very important to me as a cancer graduate.
Beauty Must-Haves:
Coconut oil, Sodashi balancing face and neck moisturizer, Kama Ayurveda Kumkumadi Miraculous Beauty Ayurvedic Night Serum, Kama Rose Jasmine Face Cleanser and Phytokarite Ultra Nourishing Mask for Dry Hair.
Skincare Tips:
I'm quite fanatical about moisturizing as I have dry skin, particularly when I travel. I cleanse with Kama Rose Jasmine Cleanser, use a serum and then a moisturizer.
Fitness Regimen:
Yoga, Bounce Fit, weights and walks. I enjoy being active and I'll try to squeeze in any sort of activity on the road. Even though yoga travels best, walking is my favourite manner of discovering a new city anyhow.
Healthy Diet Tricks:
It is very challenging but I try to make the best choices I can. Nuts, fruits—I snack a lot. No matter where I am in the world, I can find a grilled fish with veggies. I also take a lot of supplements and green juices. I believe in eating local wherever I am.
Best Beauty Advice:
Stay grounded, happy and confident. Happy women are the prettiest. Here are my favourite quotes to express this: "She understood her worth which made her powerful. I will not be another flower, picked for my beauty and left to die. I will be wild, difficult to find and impossible to forget."
---
---