Amber Heard and Andie MacDowell Talk At L'Oréal and TIFF's Worth It Show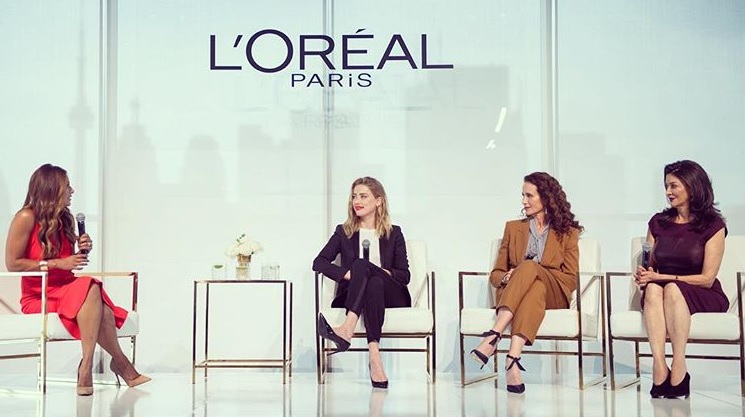 Yesterday, Real Style had the opportunity to attend L'Oréal and TIFF's Worth It Show at Toronto's Globe and Mail Centre, which featured a panel with Hollywood stars Amber Heard and Andie MacDowell. Along with these two celebrities, Iranian American actress Shohreh Agdashloo was also present, as the ambassador for TIFF's Share Her Journey initiative. Together, these three actresses walked the red carpet, and then addressed audiences at an exclusive talk, where they discussed beauty standards, aging gracefully and the challenges facing women in entertainment.
The inspirational MacDowell, who turned 60 this year, shared her story of leaving her small town South Carolina roots to pursue modelling in New York City. The stunning Paper Year star looked back on her evolution since her breakout as a young woman, who moved to the Big Apple without a credit card at the time. Since then, MacDowell has seen plenty of changes in Hollywood, and remembers when former actress and Paramount Pictures CEO Sherry Lansing was the first ever female studio executive. While much has evolved from MacDowell's early days in the industry, she also shared her wisdom for maturing gracefully and beautifully. "No matter what age you are, you should feel good about yourself," she told the crowds.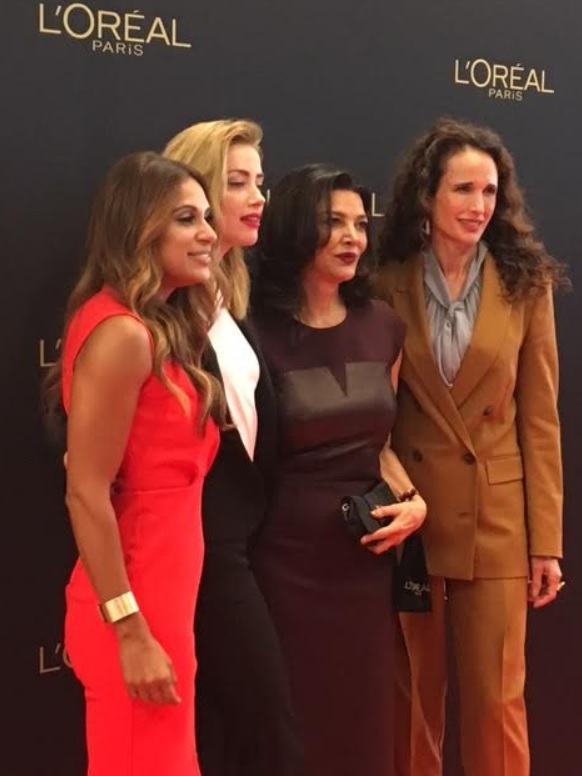 Meanwhile, 32-year-old London Fields actress Heard discussed the importance of advocacy and support for women in Hollywood, and the fact that women everywhere need to stand up for themselves. From gender equality to pay equality to the pressure to stay pretty, Heard touched upon a variety of women's issues and the need for further developments. "Unless we start contributing to and articulating in some way or another, the vast and varied experiences of what it means to be a woman, then we can't expect our situation to change," she said.
While Heard and MacDowell might hail from different generations and eras, it's clear that both of these women have much to say about inner beauty, feeling beautiful and empowering females. Overall, the Worth It show and cocktail reception reminded us that beauty is about far more than the perfect lipstick or eyeliner- a reminder which was certainly "worth it" indeed.
Photo 1: rockitdeb on Instagram
Photo 2: Real Style
---
---