5 Of Spring's Prettiest Nail Shades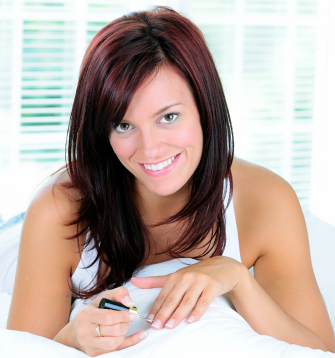 Now that spring is officially here, it's time for a change and the easiest change to make has to do with nail colour. Some of the season's hottest shades are fresh, pretty and easy to wear!
While it's true that this past winter was all about dark, dramatic nail shades, spring is all about colour. In the March issue of Real Style Magazine, essie Canada Lead Nail Artist Rita Remark confirmed it's all about bright shades for spring. "This fall/winter was very black and red. Now, feel free to add more personality to your manicure with teal, hot pink and, the Fashion Week favourite, orange." Remark also confirmed that nail decals are back.
If you want to try this look, Remark advises putting a contemporary spin on the nail art trend, with negative spaces and monograms. For those who prefer old school glamour, jazzing up your classic French manicure is also an option, with a punchy shade such as aqua. Check out some of our picks for the season's hottest nail colours below.
---
---