Go Bright Or Go Home With Spring 2018 Beauty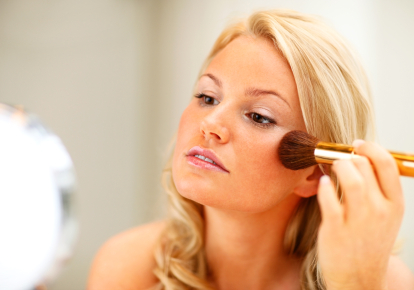 In the latest issue of Real Style Magazine, we delve into Spring 2018 beauty. Read an excerpt below.

As the weather slowly transitions and beauty lovers prepare to greet March with a smile, it seems that we can't wait to put our best face forward. Although that particular expression may seem clichéd, it certainly rings true for everything beauty related this Spring 2018. Whether you are taking off on a sun vacation destination or preparing for your St. Patrick's Day festivities, March is full of parties and revelry. With that comes a need to swap your tired winter eyes for brightness, and update your hair and nails while you are at it. Look no further than these curated tips for mastering a vibrant spring makeover just like a professional.
MAKEUP
As a Canadian makeup artist who divides her time between Vancouver and Toronto, Rachael Smith certainly agrees with the idea of a spring refresh. The Vancouver native cites orange and coral shades as her favourite tones for the season ahead. "With all the colours of the leaves and the golden evening sun, you can't go wrong with a nice rusty orange shadow and a coral lip gloss," she tells us.
While Smith might be a fan of spring-ready colour on the eyes and lips, she adores the natural, glowing look. As we await blossoming gardens and blue skies (eventually!), Smith praises the importance of natural beauty. "I don't like seeing full coverage makeup with contouring, fully drawn on brows, eyeshadow, winged liner, thick lashes, lip liner, lipstick, lip gloss. When it gets to that point, I feel like we aren't using makeup to enhance our beautiful features, but masking them."
To read the full article, subscribe for free to Real Style Magazine. Every month, we'll deliver the latest fashion, beauty and celebrity news right to your inbox! Click here to subscribe.
---
---