The Sweetest New Trend Is Marshmallow Hair
Photo: jvnnifervo on Instagram
If you have a sweet tooth and you plan to slip plenty of mini marshmallows into your hot cocoa this winter season, the latest hair trend just may inspire you. Marshmallow hair consists of pale pink and ivory shades that can instantly lighten up the hair and illuminate just about any room that you enter. On Instagram, various marshmallow inspired hues have been making a splash, with a goal of bringing refreshing wintry colour to your tresses. Whether you have naturally long locks or a short, cropped 'do, the look of marshmallow hair just might be your ideal solution.
Photo: hairbymadiweightman on Instagram
From sleek, snowy strands to light pink waves, white and rose shades are the easiest ways to update your locks. Try drawing your beauty cues from Instagram, where marshmallow hair is currently reigning supreme. Whether you're simply bored of being a brunette or you want to bring cool colour to your platinum mane, jumping into the marshmallow trend could be a sweet new look for the daring beauty lover.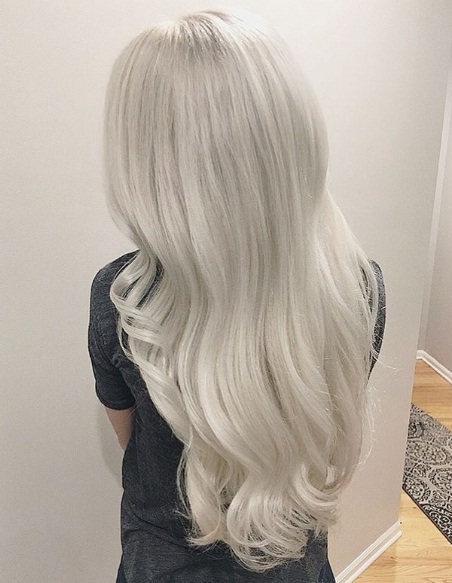 Photo: schwarzkopfusa on Instagram
---
---