Nails Go Wild With The New Dry Brushing Trend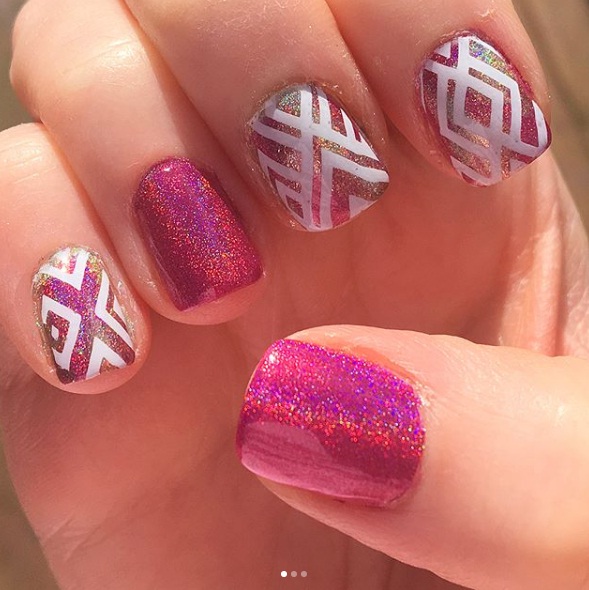 Photo: faithhopelovepolish on Instagram
If you're wondering how to update your nails for Winter 2018, there's nothing quite like the rising trend of dry brushing. This nail technique attempts to create texture, and focuses on crafting a soft, streaky finish on the surface of the nail. On Instagram, dry brushed nails have been making waves, due to their delicate colours and barely there texturized detail. The look can be achieved by using a makeup brush, or even by just using the nail polish brush to lightly smooth over the nail colour.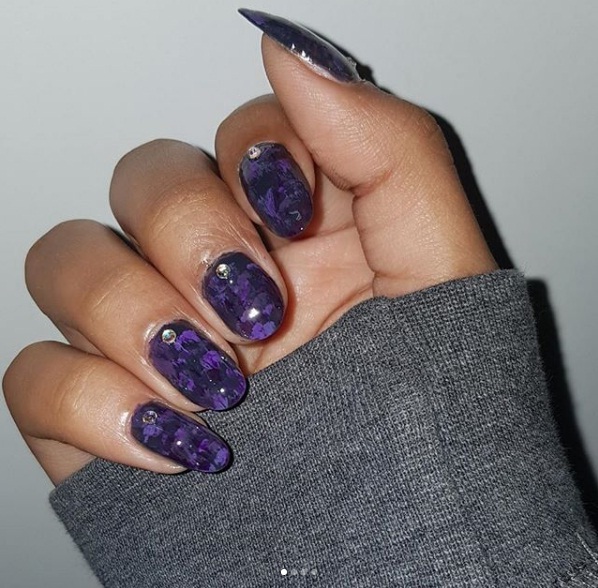 Photo: raneem3339 on Instagram
For anyone wondering how to master dry brushed nails, try experimenting with pastel shades pink or blue. Meanwhile, adventurous beauty lovers can also paint their talons with raven and violet nail polish, or even experiment with contrasting shades of bright magenta and gold. Whether you want to create zany abstract patterns or cool geometric designs, dry brushing can look incredibly chic. If you find yourself bored with the typical French manicure or solid polish, you may want to experiment with dry brushing for the upcoming winter season.
---
---