Nail Decals Are Back- Here's How To Rock This 1990s Trend
With 1990s trends currently making waves everywhere, we are hardly surprised that the fascination with this decade has made its way into the world of nails. For Millenial beauty lovers who are anxious to achieve the beauty looks of their childhood and adolescence, nail decals just may be your solution. Decals are the latest returning trend when it comes to manicures, and can easily brighten up your beauty look of the day. For more inspiration, try drawing your inspiration from these examples curated from Instagram.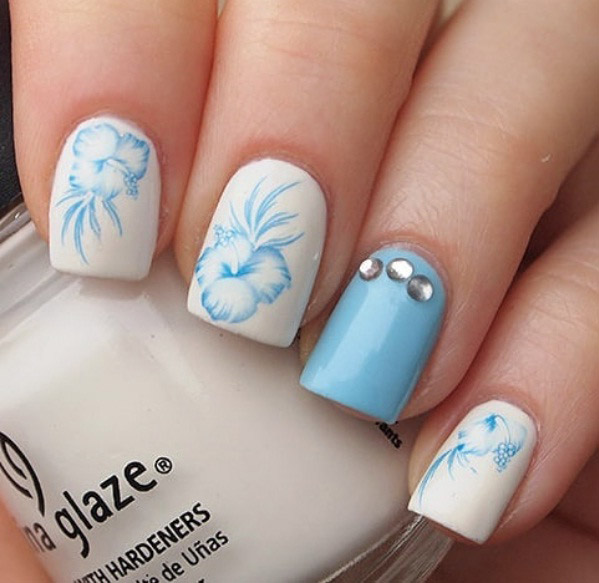 Photo: lapaloma_boutique on Instagram
Pale blue and white florals: This particular look involves light blue lilies that are delicately applied over white nail polish. Meanwhile, a single pastel blue nail stands out as an accent. For a finishing touch, tiny silver rhinestones help to bring the single blue nail to an entirely new level.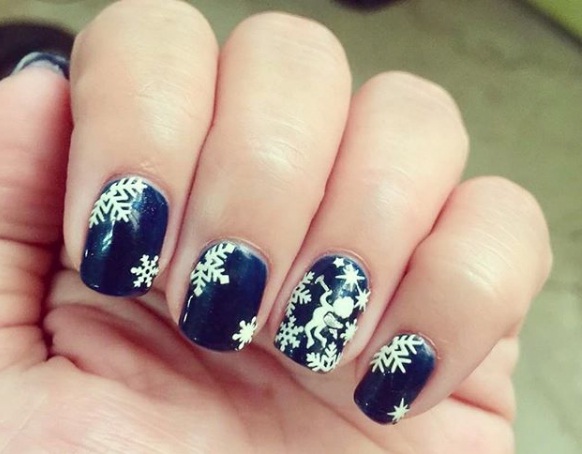 Photo: powderroombeautylounge on Instagram
Snowflakes: As we currently embrace the winter season, there's nothing quite like decorative snowflakes to brighten up your fingertips. Try painting your nails with a navy blue nail polish and adorn your manicure with contrasting white snowflake decals. As the snow falls and you prepare to embrace Winter 2018 in all its glory, there's nothing quite like snowy fingertips to help you master seasonal beauty.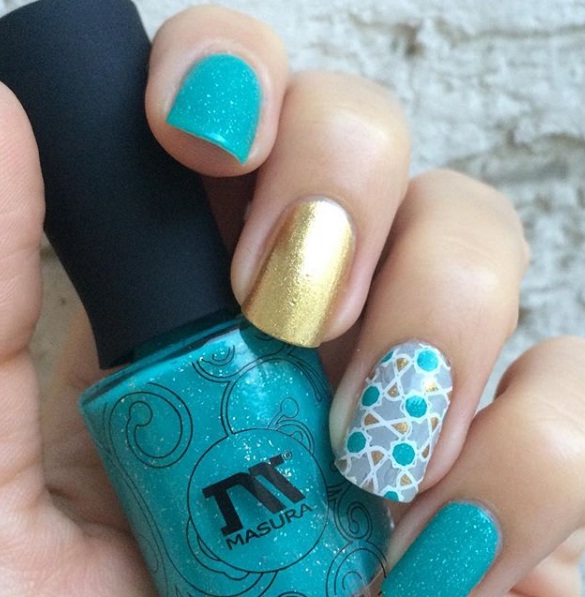 Photo: borsika77 on Instagram
Gold and turquoise: If you are craving colour, turn to aqua tones and metallics for a perfect manicure. Polish your fingernails with contrasting turquoise and gold glitter nail polish, along with geometric decal patterns on a single fingernail. The combination of colours can light up a dull winter's day, while the decal helps to create visual interest.
---
---