Kickstart Your 2018 With Astrology Nails
Whether you're a Libra or a Pisces, many of us believe that the signs of the zodiac can offer clues to our personality and style. Taking the popularity of astrology one step further and into the beauty realm, astrology nails are currently enjoying a moment in the spotlight. If you want to update your fingertips, try gathering your inspiration from the world of Instagram. We've curated a few examples of this manicure trend to help you master the look for yourself at home.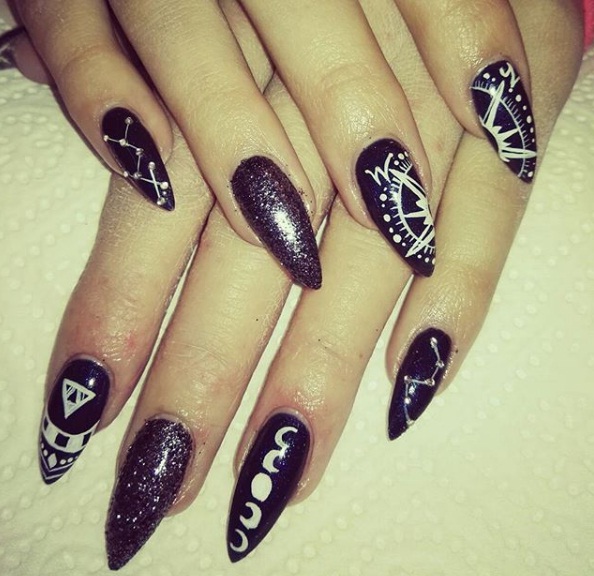 Photo: miri_am_87 on Instagram
Elongated tips: Try filing your nails into sharp almond tips, and then adorning the surface of the nails with contrasting white nail polish (as seen in this photo). The hint of sparkle and the deep plum base coat help to bring this overall manicure to life.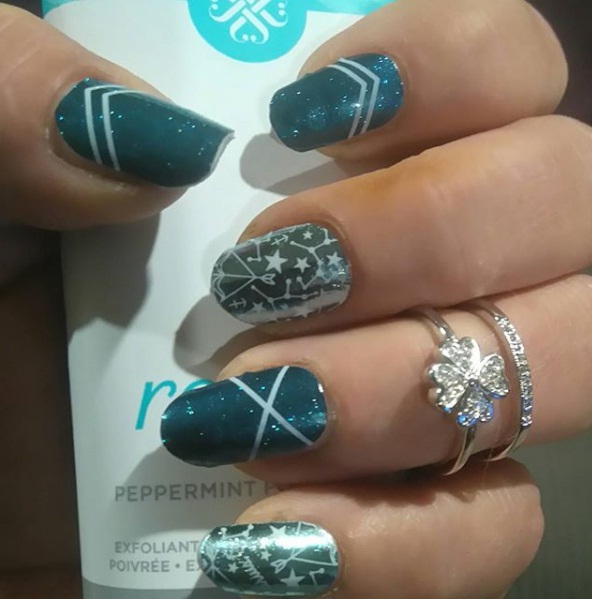 Photo: tinasfarmjam on Instagram
Baby blues: Aquatic shades are perfect for helping you achieve a spring-ready look, even if we're still months away from pleasant springtime weather. The bright blue polish is an eye-catching look, while the swirling white patterns represent the sign of Sagittarius. Add a few diagonal white stripes, and allow the overall mani to catch the light.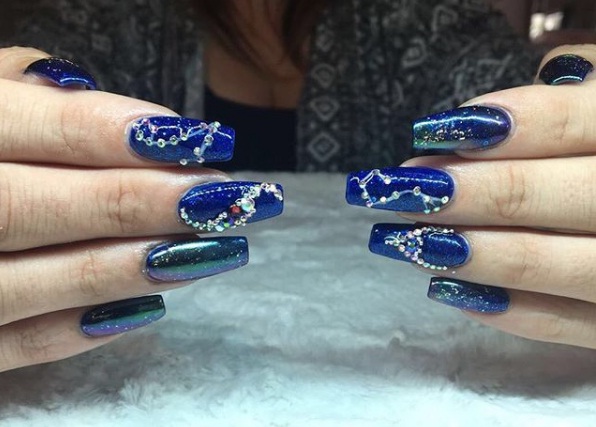 Photo: christiannasnails_ on Instagram
Kaleidoscope shimmer: Kaleidoscope nails may not be for everyone, but they can easily brighten the room if you are craving colour and light. These faux tips are adorned with bedazzled bling, along with shimmering shades of turquoise and royal blue.
---
---