Glitter Hair Gets Bigger And Better In 2018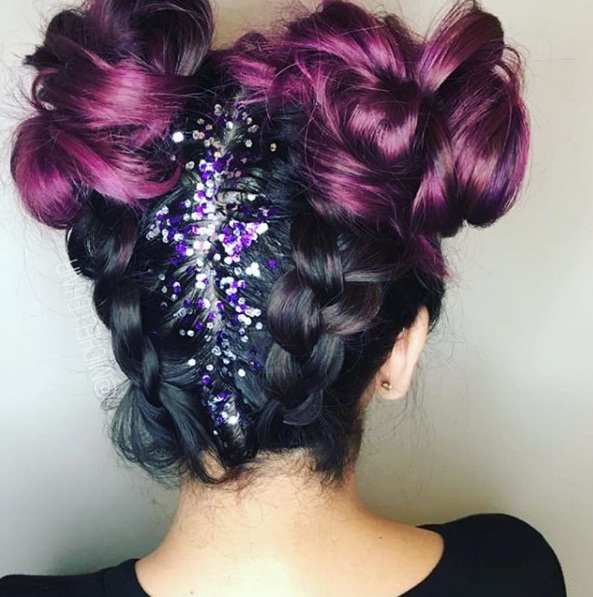 Photo: beauty__117 on Instagram
If you want to light up every room that you enter this season, look no further than the trend of glitter hair. Streaked with sparkle and hardly appropriate for the office, shimmering hair can make a grand entrance for the party circuit. While the holiday season is behind us, fashion season and music festival season in the months ahead just might see a reemergence of glittery locks.
On Instagram, glitter accented hair seems to increasingly be making a grand entrance in all manner of ways. From the lasting trend of glitter roots to sequins arranged around mini hair buns, glitzy follicles are officially en vogue. There are also numerous ways to wear the hairstyle, which range from intricate braids to loose, luxurious curls.
For anyone wondering how to rock the trend, the trick is that anything goes. Whether you want to dust the faintest hint of glitter near your crown or sprinkle chunky, twinkling sparkles along your fishtail braid, the possibilities are endless. For a closer look, take a glimpse at these examples of the trend, as curated from Instagram.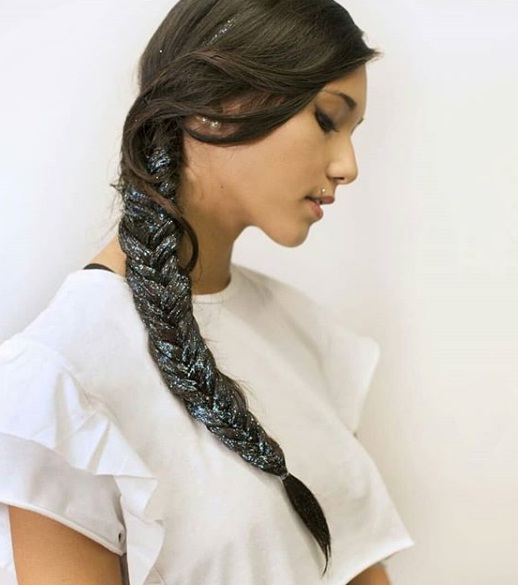 Photo: ilsalonemilanopolska on Instagram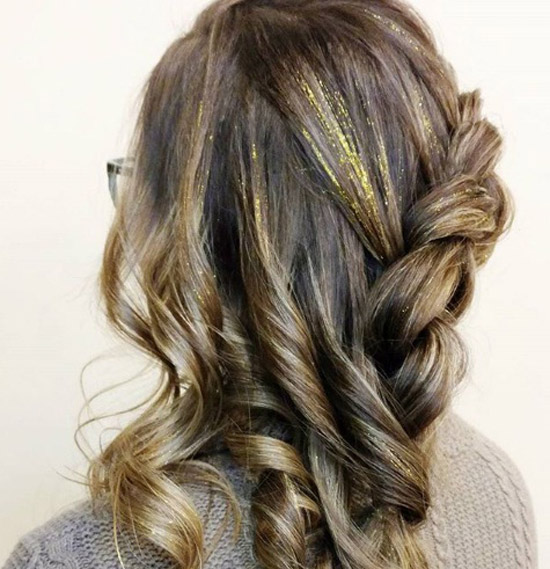 Photo: beautybyloricass on Instagram
---
---