Metallic Hair Lights Up The Season's Beauty Trends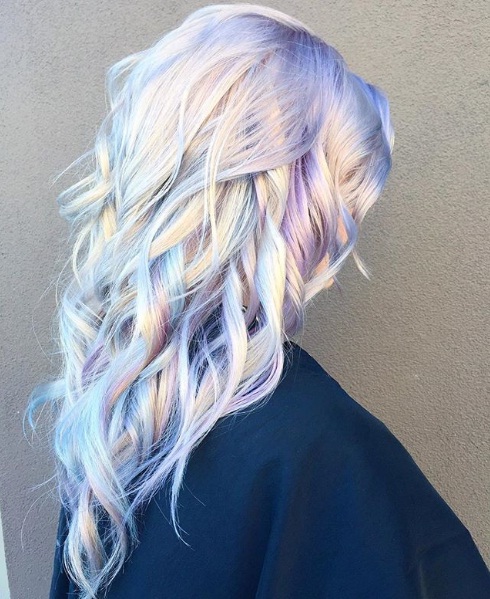 Photo: rossmichaelssalon on Instagram
With 2018 rapidly approaching, beauty lovers everywhere are searching for the latest and greatest ways to revive their visage or refresh their locks. In terms of hair, we can certainly expect a resurgence of the typical pastel and neon strands, which have been ruling the hairstyling world as of late. However, fans of metallic beauty will be elated to hear that chrome inspired locks are also making waves, and are already set to rise in popularity this year. Metallic-tinted hues in shades of silver, gold and copper have been stealing the spotlight all over social media, slowly transitioning from an experimental celebrity look to an Instagram sensation.
If you've been wanting to try platinum tresses but are afraid of the results, the look of gleaming light blond tinged with silver can rejuvenate your mane. While grey was making waves in the past couple of seasons, it's now silvery hues that are taking over, instead.
Perhaps taking the unicorn beauty trend to new heights, pale metallic pink and lavender hair is also creating a name for itself. In 2018, we can expect many variations on these hair colours, whether beauty gurus decide to switch over to softer metallics or go for brighter, glittering shades instead.
---
---