Mermaid Eyeliner- Try This Aquatic Makeup Trend Today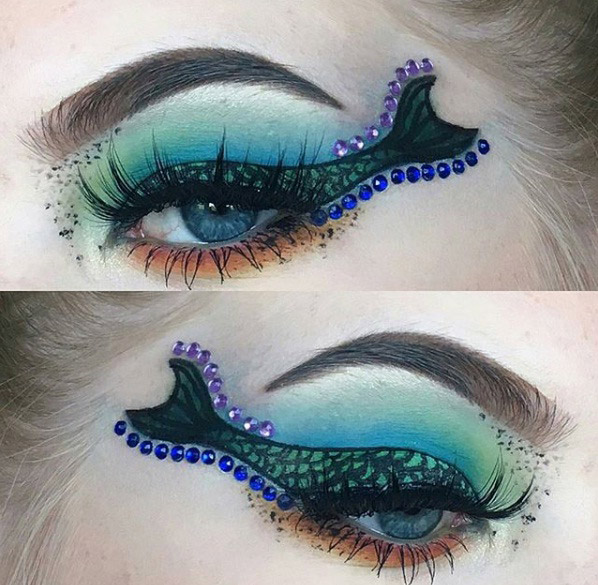 Photo: regal_regent_beauty on Instagram
Whether you've always dreamed of being a mermaid or you're simply in the mood for bright makeup, there's nothing quite like mermaid eyeliner to bring your beauty look to light. Luckily for anyone interested in brightening up their visage this holiday season, mermaid eyes have reached a new level. On social media, eyeliner inspired by the mythical aquatic creatures has been quite literally making a splash.
Photo: dustanddance on Instagram
The latest take on mermaid beauty involved winged eyeliner that includes an intricately drawn mermaid tail. Often spotted in shades of turquoise and teal, the blue and green shades instantly bring undersea life to mind. Beauty gurus are then topping off the look with the finishing touch of intricately drawn scales, and perhaps some glitter for a finishing touch.
There's no denying that the look of sparkle can help to perfectly accessorize your mermaid makeup. Meanwhile, swoops of violet eyeshadow, faux eyelashes and stick-on rhinestones can help to complete the statement. Whether you're heading to a Christmas party, counting down to the New Year or simply celebrating the everyday, try rocking mermaid inspired eyes right now.
---
---