Try Tweed Nails For Fall 2017
If you're bored of the classic French manicure and looking for a new spin on nail art for fall, there's nothing quite like tweed nails. Although the pattern has long since been making an appearance on jackets and trousers, tweed isn't just a fabric anymore. As a popular nail trend, tweed nails are quickly making a name for themselves. For anyone wondering how to rock the trend, a tweed manicure can easily complete your beauty look. Here's how to master the nail art fad for the season ahead.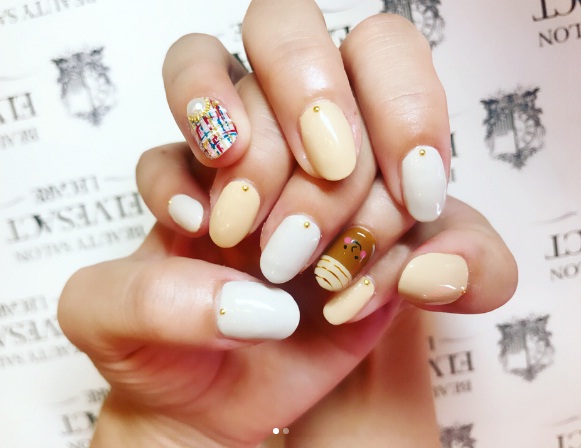 Photo: tomomi_kyono on Instagram
Rainbow tweed and pale yellow: For a more colourful twist on the trend, turn to a colourful tweed print with shades of red, blue and white. The look of pale pink and ivory nail polish can also contrast effortlessly against your tweed accent nail. Meanwhile, tiny gold rhinestones can bring your polished fingertips to life.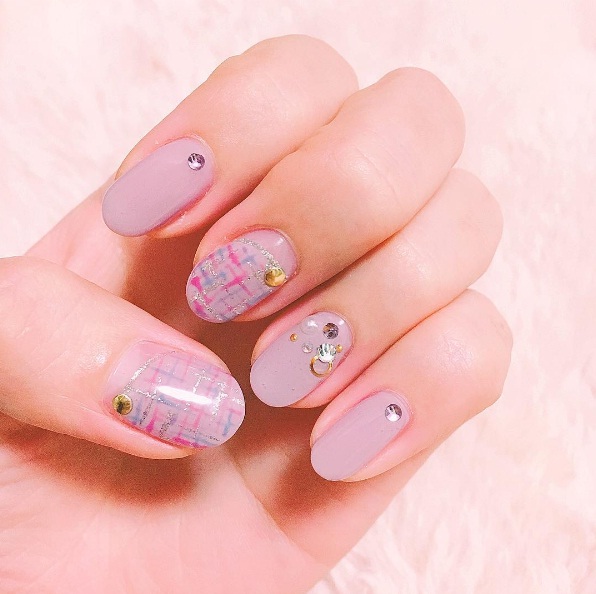 Photo: chinaaa7 on Instagram
Pastel pink and glitter: Try refreshing your fingertips with pastel pink nail polish, and a contrasting pink, blue and silver checkered pattern on one fingernail. For a finishing touch, try adding gleaming pink nail gems to bring glamour to your overall manicure.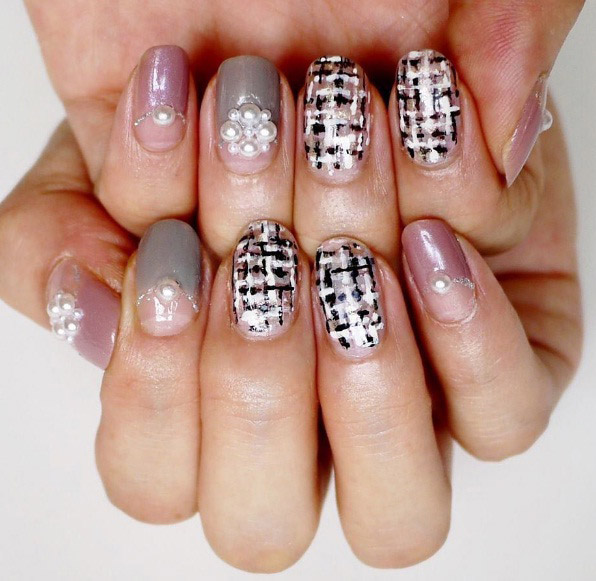 Photo: kansai_biyo_bancho on Instagram
Black and white tweed prints and faux pearls: For a touch of ladylike glamour, try painting your tips with shades of grey and shimmery pink. These tones will flatter your white and black tweed patterned tips, for a juxtaposition of colour. If you really want to channel your inner lady, accent a few nails with faux pearls. Whether you're dressed up with nowhere to go or on your way to a party, nothing does the trick quite like bejewelled talons.
---
---