Spooktacular Halloween Nail Art Looks
With Halloween on the horizon, beauty lovers everywhere can look forward to upgrading their fingernails just for the occasion. Whether you are hosting the party of the century or heading out on the town, remember that the spookiest night of the year calls for a suitable manicure. Hardly the occasion for a demure French mani, Halloween nail art should be outrageous and downright terrifying. We've curated a few nail looks to inspire your beauty for All Hallows' Eve this year.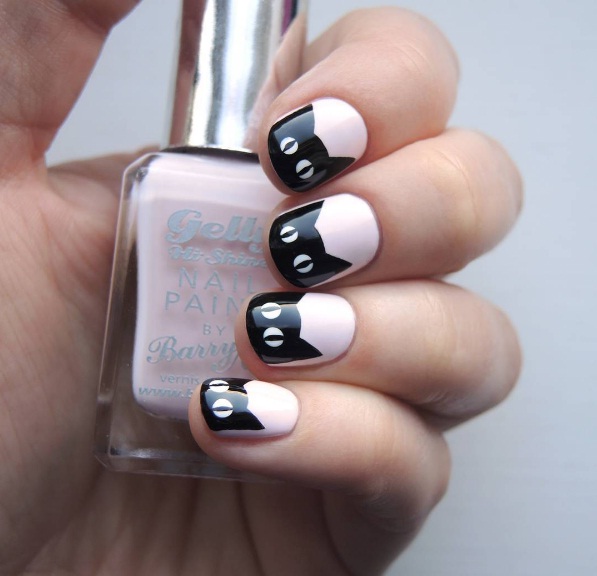 Photo: bootsuk on Instagram
Kitty cat nails: Try drawing your inspiration from this manicure look, and start off with a set of pale pink nails. Once your polish has dried, accent the surface of each fingernail with tiny black cat decals. If you are feeling creative, you can even use black nail polish and a nail art pen to paint the kitty cat motif yourself.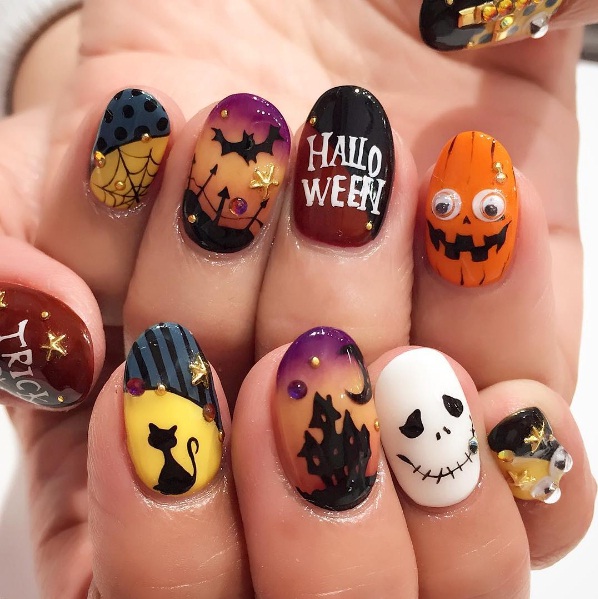 Photo: nailland_wakana1 on Instagram
Sparkle and shine: With a night of raucous revelry ahead, tiny gold nail gems can light up your fingertips. Try decorating your talons with googly eyed pumpkins, skeletons and little bats and cobwebs. Whether you use faux nails or create the nail art yourself, miniature rhinestones will get your seasonal manicure perfected for a night out.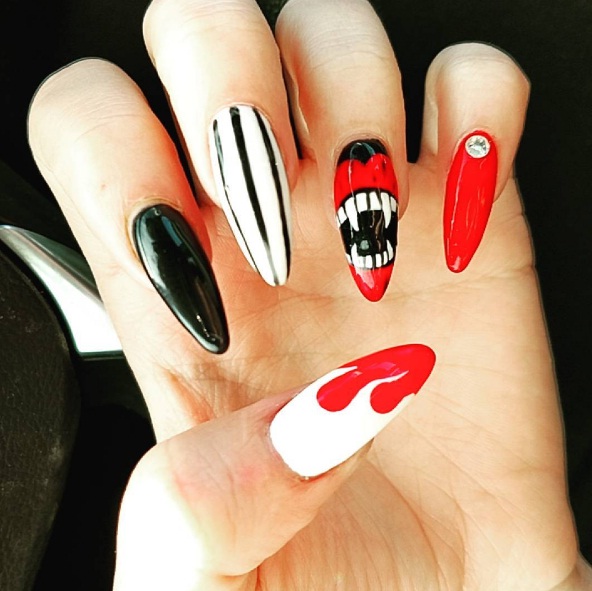 Photo: bridget_elements on Instagram
Dangerous stiletto nails: Halloween is definitely a time to rock stiletto talons, which may not be appropriate or even comfortable for work. If you want to channel your inner sexy witch or vampire, outfit your fingers with stiletto nails in shades of black, nail and blood red. Accent the white nails with splashes of red for a bloody effect, and feel free to add any other scary designs that come to mind.
---
---