Pretty Pumpkin Nails For Fall 2017
With Fall 2017 officially upon us, there's no denying the fact that pumpkins are here to stay, at least for the next few weeks. Whether you're sipping pumpkin spiced hot drinks or simply preparing for the festivities of Halloween, there's nothing quite like the beauty of the season. If you want to quite literally bring fall to your fingertips, try incorporating pumpkin nails into your beauty regimen. Here are a few ways to embrace this seasonal manicure trend right now.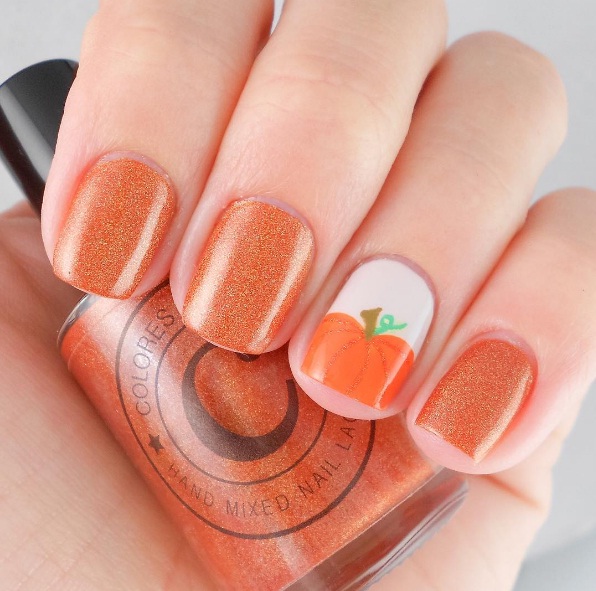 Photo: karissabianco on Instagram
Incorporate a single accent nail: If you're not quite ready for an entire ten fingernails bedecked with miniature pumpkins, try polishing your nails with a shimmery orange shade to start. Next, create an accent nail in the form of striking white polish and a tiny, glittery pumpkin for a finishing touch.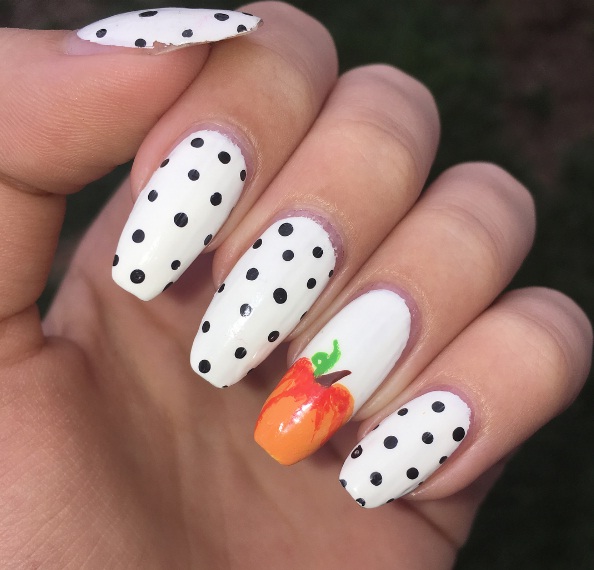 Photo: nails_artttt on Instagram
Polka dots and pumpkins: The easiest way to rock hints of orange is contrasted against black and white. Think long, white-painted talons adorned with contrasting black polka dots (as spotted in this nail art look). Use orange and green nail polish, or nail art pens, to decorate a single nail.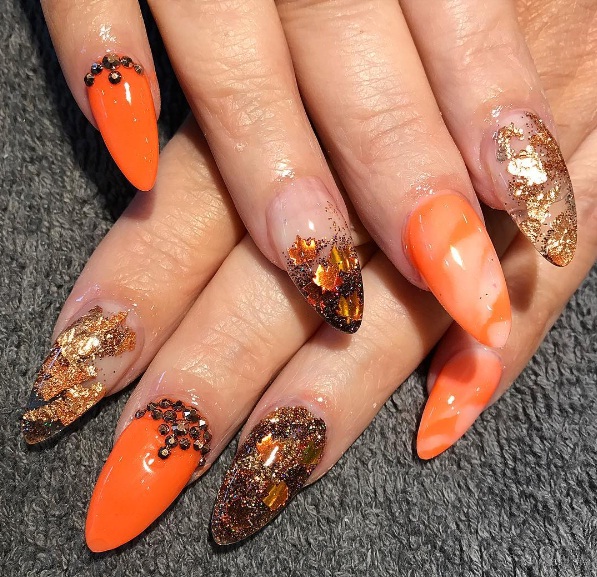 Photo: havennails_beautyspa on Instagram
Orange and brown glitter: Try incorporating harvest inspired shades of orange and brown into your stiletto manicure. Bright orange nails can receive an upgrade in the form of glittery chocolate brown and metallic gold shades. Whether you're heading to a fall party or looking to bring a neutral outfit to life, this rich, festive combination can help you capture the spirit of pumpkin season.
---
---