Halloween Makeup Trend Alert- Batliner Is Officially Here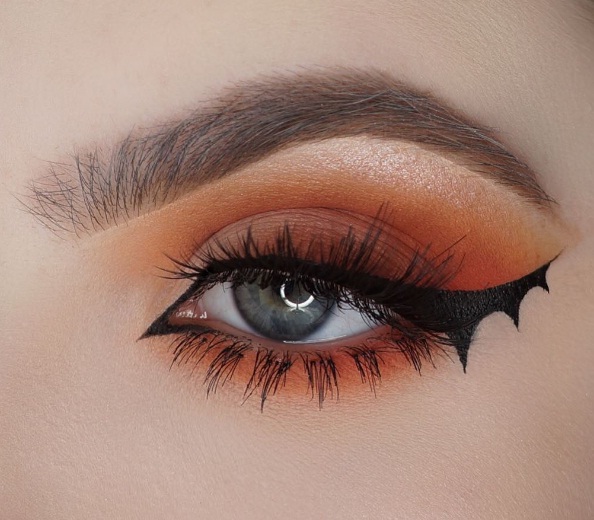 Photo: abbyrobertsartistry on Instagram
As beauty addicts prepare for All Hallows' Eve, there's no denying the fact that it's officially time to test out your most creative makeup looks. Just in time for Halloween, the latest trend to surface involves spooky swipes of black eyeliner, and is aptly titled "batliner." Recently, bat inspired eyeliner has been making waves on Instagram, and is perfectly suitable for that upcoming Halloween bash on your social calendar. The beauty fad features thick strokes of liquid eyeliner applied in a funky bat wing shape on the upper eyelids.
Popularized by aspiring makeup artist Abby Roberts, the trend has been adopted by other gurus as well. While Roberts has paired the bold bat eye with sunset eyeshadow, there are other ways to wear the look as well. Bright pops of pink shadow, lashings of mascara and gold glitter can all help to rejuvenate your eyelids. Although you may be aiming for the "undead" look this Halloween, this beauty trend can instantly brighten your eyes. Whether you're heading out on the town or hosting a scary movie night, there are numerous ways to rock the look. Here are a couple examples of "batliner", for anyone who is curious to try.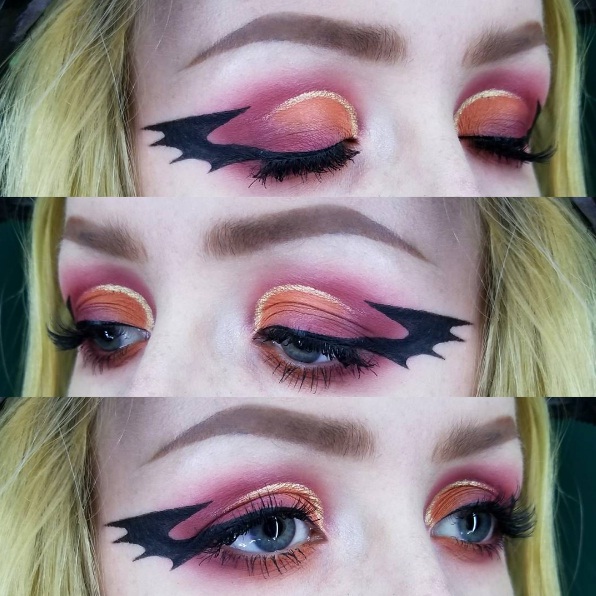 Photo: leahashtyn on Instagram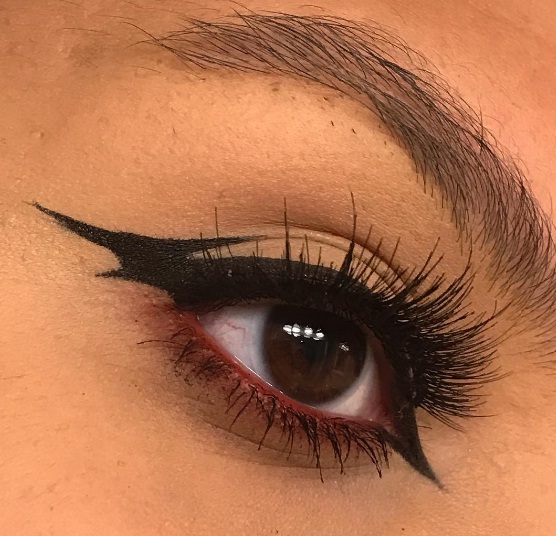 Photo: jordanelizabethmay on Instagram
---
---
SUBSCRIBE NOW
Free to join! Get the hottest fashion, beauty and celebrity news, enter exclusive subscriber giveaways and be the first to receive the full digital version of REAL STYLE magazine.
JOIN NOW!