September Nail Looks That Are Too Cool For School
Whether you're returning to the boardroom or the classroom, there's nothing quite like back to school season to inspire your next manicure. For September, nail art looks have turned academic, with a focus on school themed decals. From pencils to bright coloured crayons, there's nothing quite like a scholastic mani to leave you feeling ready to learn. Try drawing your inspiration from these Instagram nail looks, just in time for the change in seasons and the arrival of September.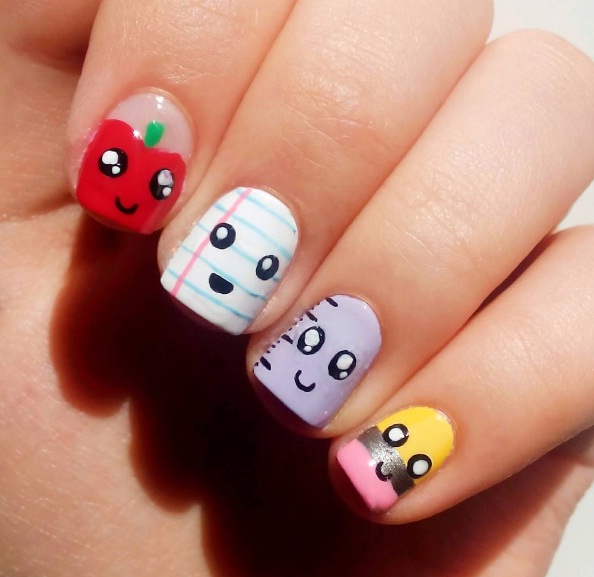 Photo: lliara6 on Instagram
Think happy faces: If you're feeling positive about the return to class, this look may be one to inspire your next mani. Try painting your nails with a series of red apples, sheets of paper and pencils. Meanwhile, bubble eyes and tiny painted-on smiles help to complete your nail art.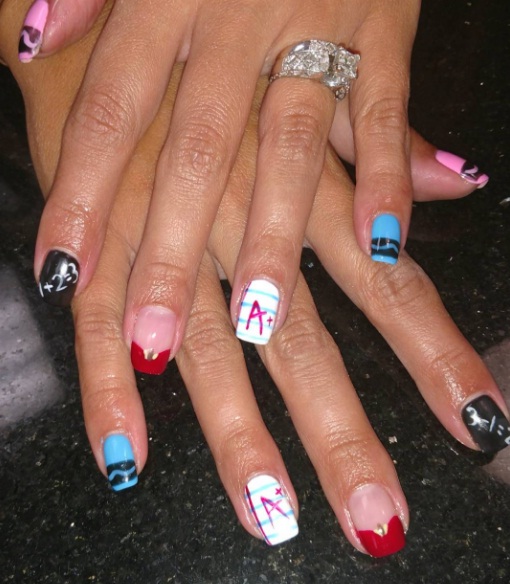 Photo: bridget_elements on Instagram
Accessorize with bright colours and metallic studs: For anyone wondering how to dress up their nails, try accenting your nails with bright blue and pink shades. Punchy pastel crayons, black and white equations and red-tipped manicures help to wrap up your nails.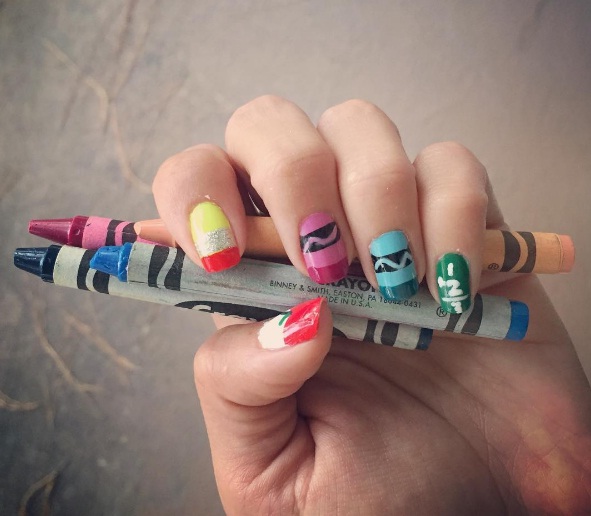 Photo: teacherdaze on Instagram
Decorate with a crayon aesthetic: Try bringing the look of crayons into your beauty look, in the form of beautifully painted fingernails with a crayon aesthetic. For a finishing touch, adding colourblocked sections of yellow, silver glitter and red polish can bring a funky finish to your fingernails.
---
---