Rainbow Prism Hair Is Officially Here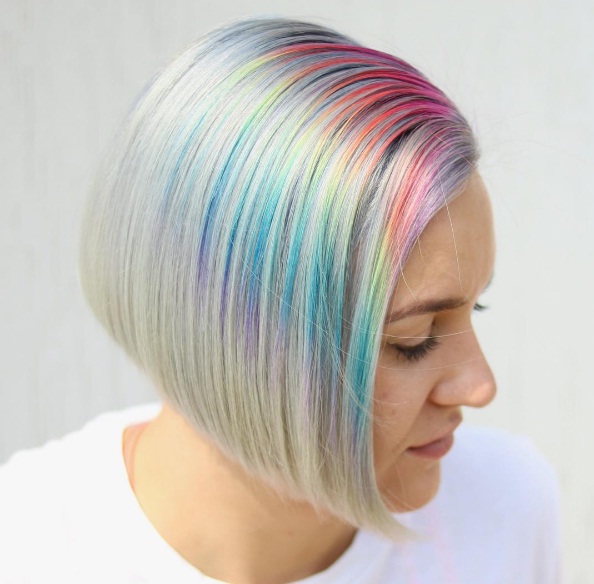 Photo: kristinacheeseman on Instagram
If you're wondering how to upgrade your hairstyle for the season ahead, there's nothing quite like rainbow prism hair to transform your locks. With its infusion of bright, colourful hues, prism hair features every colour of the rainbow, expertly blended together. Although we have been seeing all manner of pastel locks in the past few months, there's nothing quite like rainbow prism hair to brighten your look.
According to Bustle, the hair trend has been popularized by hairstylist Kristina Cheeseman. With its shocking neon tones and brightly colourblocked sections of hair, rainbow prism hair can easily capture the spotlight. For anyone looking to make a beauty statement, there's nothing quite like follicles adorned with prismatic hues to totally transform your hair look.
From streaky, watercolour-toned highlights to broad red, yellow, green and blue chunky streaks, prism-like hair colour can set the stage for your new 'do. This fierce rainbow style is particularly popular among hair chameleons who are rocking cropped, sassy bobs. If you need further evidence, simply glance at these examples of the trend from Instagram.
Photo: uggoff on Instagram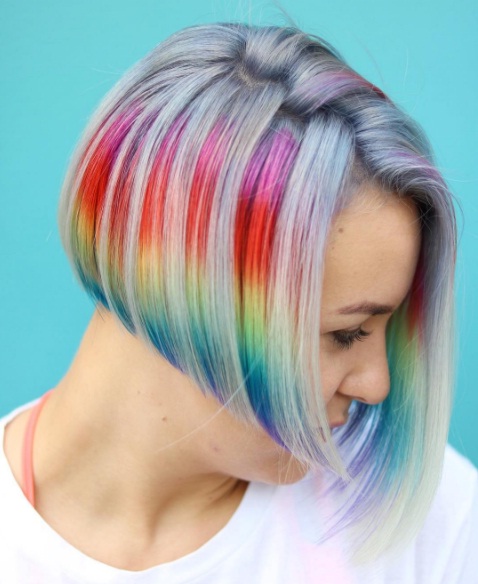 Photo: kristinacheeseman on Instagram
---
---