Gilded Nails- The Edgy New Manicure Of The Moment
If you're looking for ways to bring some shine to your fingertips, there's nothing like a gilded manicure to transform your talons. For Fall 2017, the gilded nail made a statement on the runways at Naeem Khan. With its gleaming surface and intricate shining accents, the gilded mani is certainly perfect for the changing temperatures of autumn. Whether you have a party on your social calendar or you want to light up your fingertips on a regular day, turn to this emerging trend of the gilded nail art look. Take a look at the following examples, which we have curated from Instagram.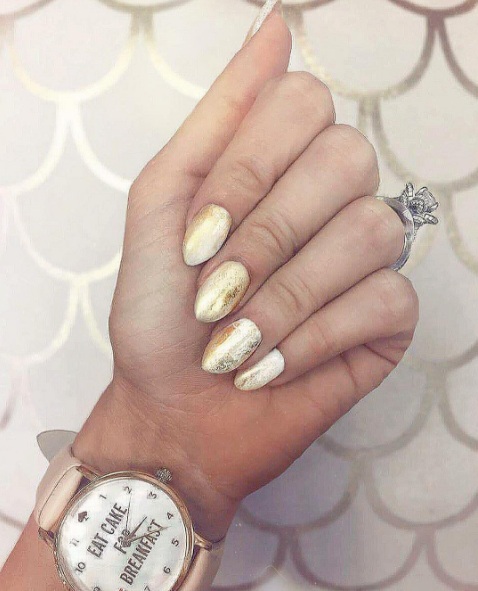 Photo: savannah_kate_photography on Instagram
Elegant almond nails with a gilded gold finish: Try filing your nails into sharp almond points, and then adorning your nails with gilded gold polish. The look of gold leaf nails can instantly awaken your fingertips, with no need for additional decals to further enhance your nail art.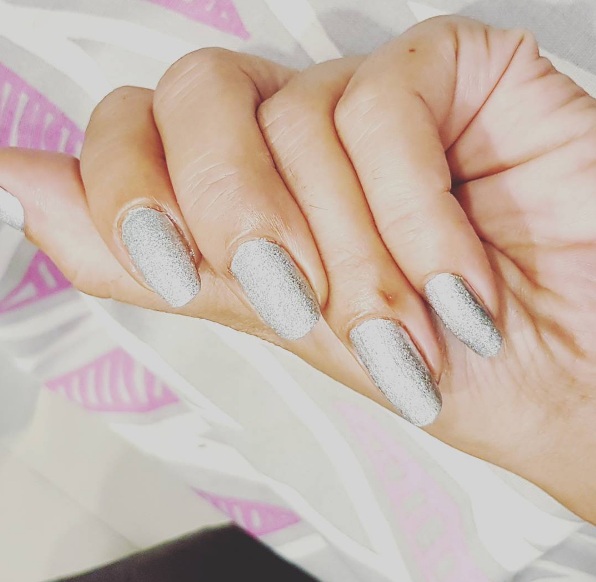 Photo: samanansari on Instagram
Shimmering chrome tips: If gold is far too harsh for your tastes, turn to chrome as an alternative measure. Polish your long rectangular tips with gilded chrome nail polish, with a healthy dose of sparkle. To maintain your colour, seal the deal with a quality clear top coat.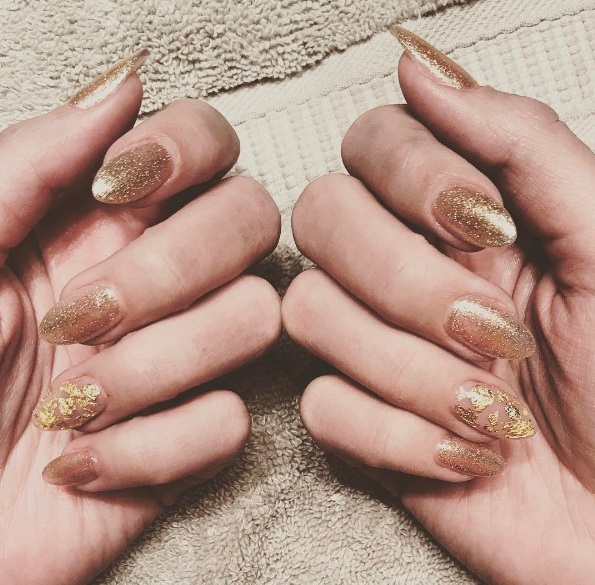 Photo: intensifeyedlashesbeautybar on Instagram
Intense golden acrylics: For those who prefer over-the-top beauty, acrylic tips accented with dark gold nail polish are a beautiful finish. A gilded effect in a rich gold or copper shade can impart sophistication, and also complement a glamorous gold makeup look for the evening hours.
---
---