Inspiring Female Beauty Entrepreneurs Who You Should Know About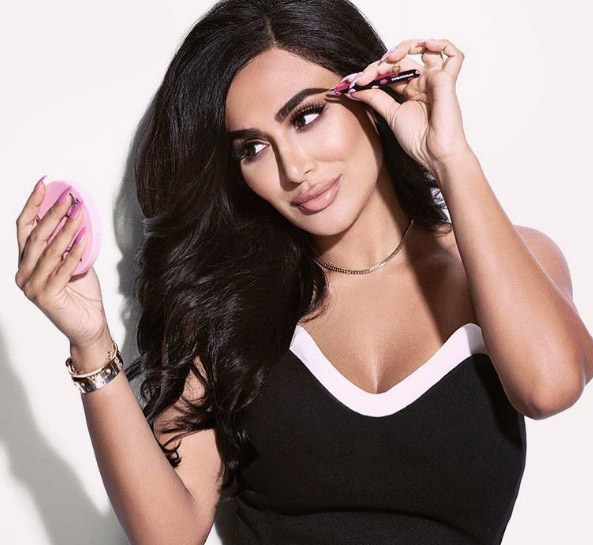 Photo: hudabeauty on Instagram
While many of us beauty addicts often find ourselves browsing YouTube for new tutorials, there's always a story behind how our favourite beauty gurus got to where they currently are. Although household names like Michelle Phan instantly spring to mind when we think of seasoned YouTube pros, there's a new lineup of rising beauty stars who are ruling social media in a major way. With a passion for beauty, these popular experts are known for their constant stream of videos, live chats, Instagram uploads and Snapchats. From Dubai-based Huda Kattan to Canadian sisters Ally and Taylor Frankel, here's a roundup of inspiring female beauty entrepreneurs who you should know about.
Huda Kattan
Dubai makeup artist Huda Kattan used to work in finance before she pursued her love of makeup. She started a YouTube channel in 2007, and now has over one million subscribers and over 20 million followers on Instagram. In 2010, Kattan started a blog, where she shares product reviews and tutorials. This Arab businesswoman later joined forces with her sisters to launch her makeup line Huda Beauty. With her beauty buys now available at Sephora and in other specialty stores around the world, Kattan is quickly taking the beauty world by storm.
Jaclyn Hill
With more than four million subscribers on YouTube, Jaclyn Hill has become a very well-known beauty influencer and makeup artist. On her channel, she shares her favourite products, does makeup tutorials and educates her subscribers on how to look as glam as possible. When she's not making videos, she's busy creating makeup products in collaboration with companies like Becca Cosmetics and, most recently, Morphe. These include a line of "champagne pop" highlighters with Becca and a 30 shade palette with Morphe, which sold out in forty minutes after being launched.
Jen Atkin
Even though her parents wanted her to go to business school, Jen Atkin moved to Los Angeles to pursue her career as a hairstylist. Now a famous stylist who is widely known for her signature work on the Kardashian hair, she travels worldwide and has launched her own line of hair products. Atkin's product line is called Ouai, and can be found at Sephora.
Ally and Taylor Frankel
Financed by their parents with the help of their mother, cosmetics entrepreneur Jenny Frankel, Ally and Taylor Frankel created the brand Nudestix. They wanted to create makeup products that enhanced their natural beauty, without the look of excessive makeup. Ally and Taylor are the faces of the brand and run the company's social media accounts. Both sisters are under 25, and already have successful careers in the makeup industry.
---
---