Aquatic Nails Are Perfect For Pool Season
If you're ready to jump into the pool or sun on the beach, you may want to draw your beauty inspiration from the lush blue and green tones of the aquatic world. Just in time for summer, turquoise, teal and light blue manicures can be spotted on the fingertips of beauty lovers just about everywhere. While some are ornately embellished and others are plain and simple, there's nothing quite like aquatic hues to instantly refresh your fingers. We've curated a few manicure ideas to help you master the look right now.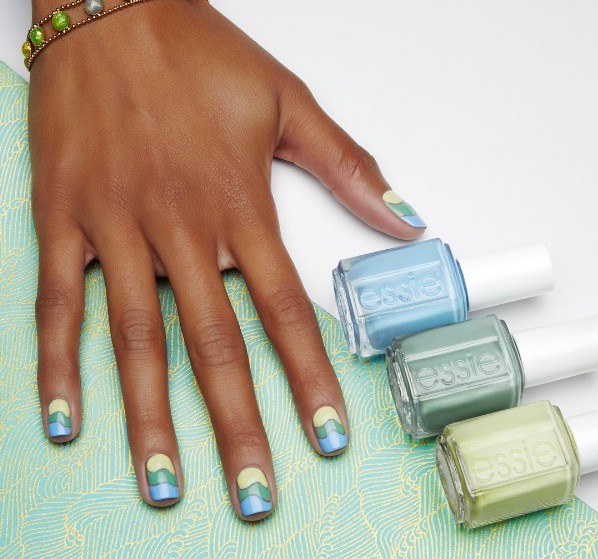 Photo: essiepolish on Instagram
Turn to pastel green and blue waves: For those who want to truly capture the waves of the ocean, there's nothing quite like pistachio and sky blue shades. This nail art look by Essie features colourblocked wavy stripes of green and blue, for a manicure which subtly evoke island vibes.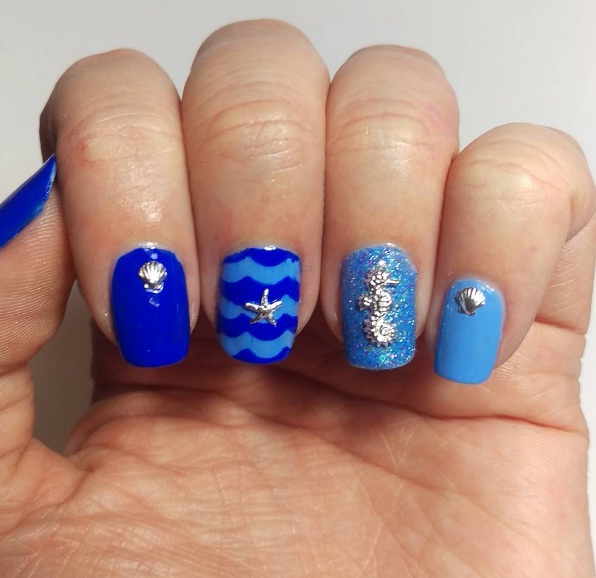 Photo: nailsbytroi on Instagram
Think silver seashells and blue polish: If you want to decorate your nails, take your cues from these metallic silver seashells, starfish and seahorses. The tiny nail gems brighten solid cobalt nails and striped light blue nails for a finishing touch. Meanwhile, shimmering pale blue polish contrasts against the darker shade of cobalt, and catches the light.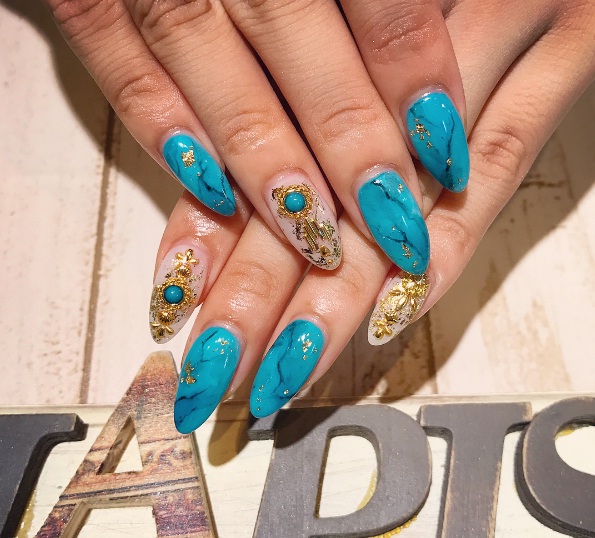 Photo: lapismisato on Instagram
Go dramatic with almond tips and turquoise: As you turn up the glamour factor for the evening hours, a set of long, almond-shaped fingernails just may be your solution. Try accenting your nails with bright turquoise nail polish, and leaving a couple of nails nude for juxtaposition. Next, accessorize your turquoise tips with intricate gold nail art to offer an exotic, mermaid-like feel.
---
---