Beautiful Bejewelled Nail Art Looks To Dress Up Your Fingertips
If you're a fan of glitter and glamour, you'll be pleased to know that bejewelled nails are officially trending for Spring 2017. Whether you want to sport bling-encrusted fingertips or simply add a statement gem for an eye-catching touch, a touch of sparkle can light up your spring manicure. Before you complete your beauty look for the season ahead, take a glance at these gorgeous nail art statements.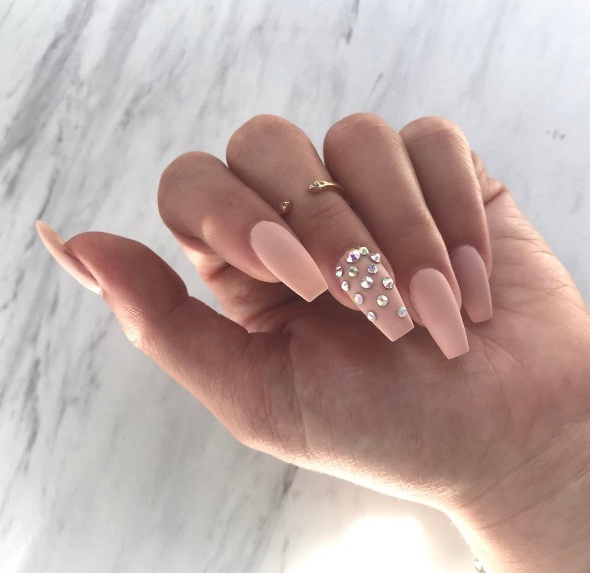 Photo: nailbarandbeautylounge on Instagram
Add tiny rhinestones to long pale pink talons: While it's hard to avoid the season's trend of dusty rose and cotton candy pink tones, sometimes pastels can look overly sweet. Try instantly accessorizing your subtle pink tips with a series of tiny silver rhinestones on a single finger. Whether you're a prom queen or a party animal, you can easily dazzle with the look of sparkle-encrusted nails.
Photo: msmeaganashley on Instagram
Turn to exotic turquoise and gold: For those who want to shimmer with unique decorated tips, the combination of blue and metallic shades is a winning solution. Try bringing an exotic touch to your fingertips with bold turquoise or pale blue nail polish adorned with gold leaf. Next, add shimmering nail decals and prepare to quite literally have a party on your hands!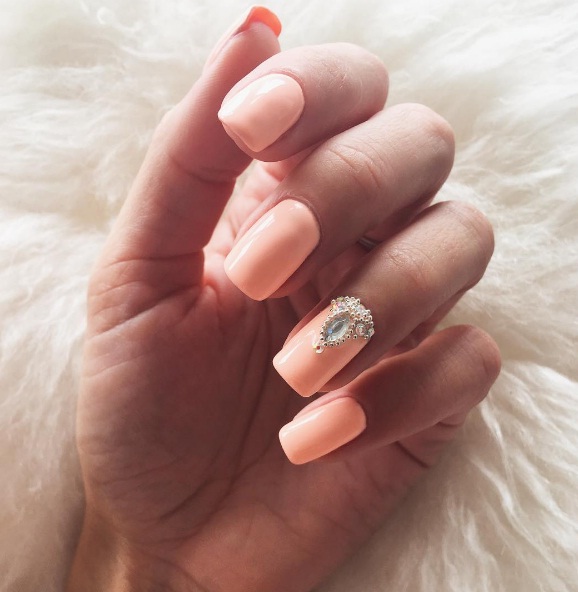 Photo: justina_gat on Instagram
Create a statement nail with oversized nail jewels: If you're aiming for an over-the-top effect, fierce nail bling just may bring your everyday nails to an entirely new level. Paint your nails with a soft watermelon, blush or peach shade of polish, and then accent a single nail with gleaming silver jewels.
---
---