Easy Easter Nails To Embrace Right Now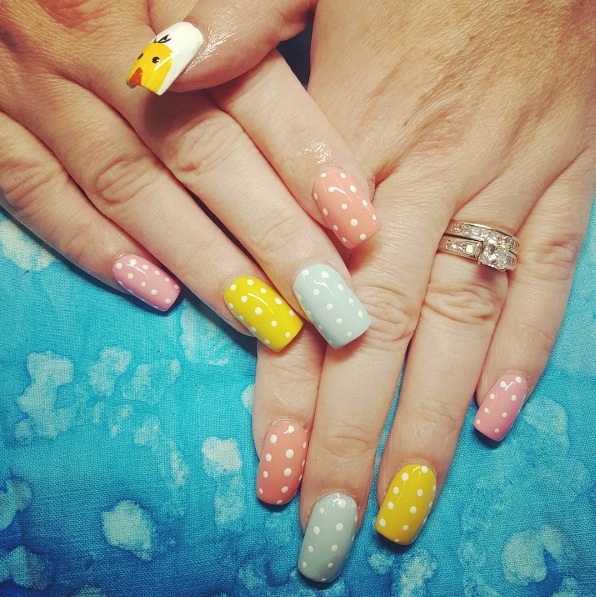 Photo: teal814salon on Instagram
As we await the upcoming long weekend of chocolate bunnies and caramel-filled eggs, it's time to revamp our nails for Easter celebrations. With all manner of candy colours currently reigning supreme, spring is the season for delicate, dainty fingertips. This Easter, retire your vampy blood red nail polish, and turn to soft pastel talons instead. We've curated our favourite ways to rock festive fingernails right now, whether you prefer simplicity or extravagance.
Turn to polka dots for a pop of spring: If you're sporting a polka dot Easter frock, why not accessorize accordingly with coordinating nails? Try accenting each fingernail with an alternating shade of pink, coral, yellow or pale blue. Dot each nail with white polish, and try creating an accent fingernail with whimsical yellow chick nail art.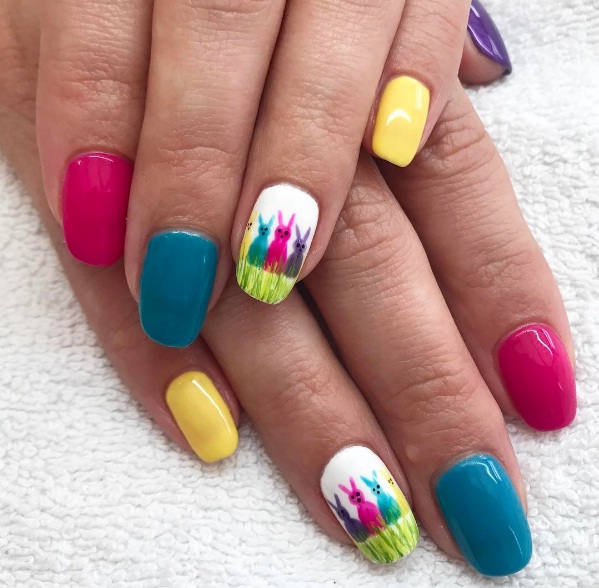 Photo: matrix_nailz on Instagram
Adorn your tips with funky bunnies and bright shades: For a darker, playful take on the season's manicure, adorn your nails with vivid shades of fuchsia, cobalt blue, sunny yellow and violet. Meanwhile, white-painted nails detailed with tiny, rainbow-coloured bunnies can usher brightness into your nail look.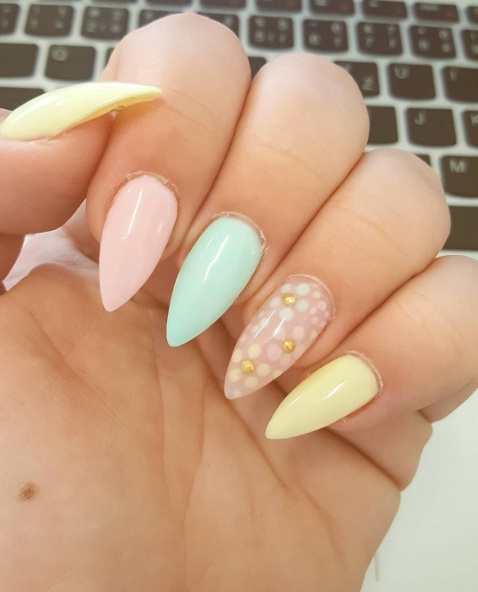 Photo: anshule on Instagram
Try almond nails in pastel yellow, pink and blue hues: If you're naturally a rebel at heart, almond-shaped nails will suit tastes. Decorate each nail with either buttery yellow, blush pink or barely there sky blue. For an accent nail, transform a single fingernail with tiny pink and white daisies and glittering metallic studs.
---
---