Abstract Art Nails Are The Creative New Spring Manicure
With Spring 2017 officially upon us, abstract art will no doubt be making a splash in numerous art galleries. For beauty lovers who want to bring this art technique into their everyday lives, abstract art nails are a perfect way to steal the look. As a more creative, crafty change from the French manicure or the solid pastel tip, abstract nails feature unexpected, bold bursts of bright colour. We've curated a few stylish ways to bring this artistic trend to your fingertips this season, as we prepare for warmer weather in the days ahead.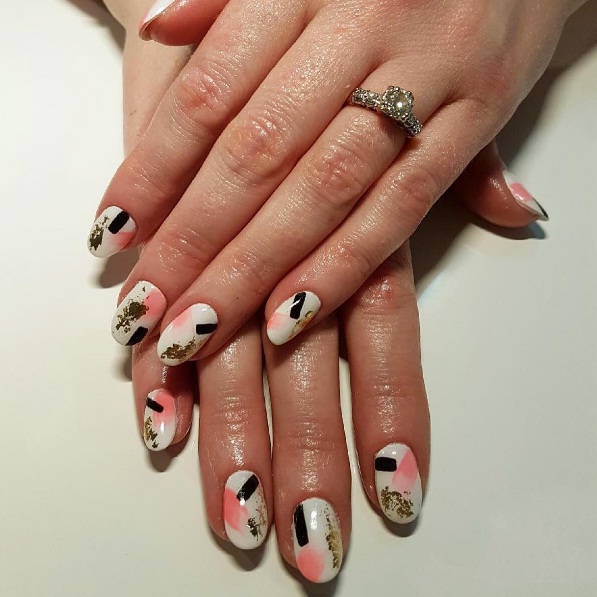 Photo: sugarspicebeauty on Instagram
Black and white and pink all over: With blush tones dominating the scene for springtime, there's nothing quite like a pop of pink to rejuvenate your fingertips. For a fashionable take on the artsy abstract talon, start by polishing your nails with a gleaming snow white shade. Next, add asymmetrical black rectangles, hints of gold glitter and for a finishing touch, touches of soft pink. The brightening metallic and rosy tones transform your nails, while abstract designs complete the look.
Photo: youngwildandpolished on Instagram
Watercolour hues: Naturally, spring is the season of sweet watercolour shades. Revamp your white square nails with haphazard turquoise and magenta splashes, in no particular design. Add edgy black polish splashes to offset the girlish and flowery tones, and try drawing your inspiration from this chic nail art statement.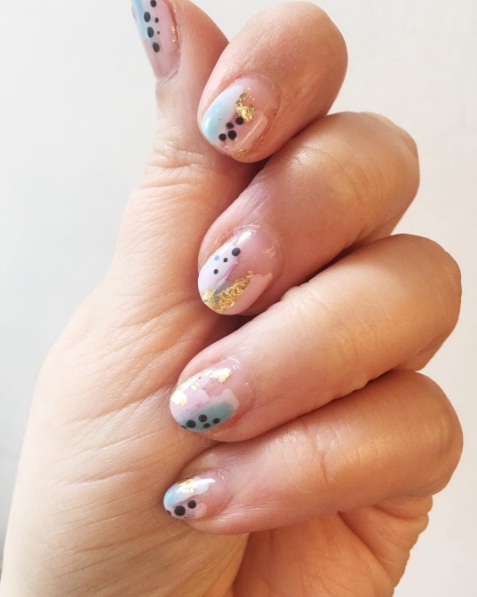 Photo: stylegraduate on Instagram
Pastel blues and pinks: If you're feeling the pastel energy in the air, look no further than your own fingertips. Polish your nails with zany, uneven splotches of pale pink and sky blue. To counteract the pastel tones, try painting on tiny polka dots and metallic gold spots for a finishing touch.
---
---