Candy Cane Eyeliner Makes A Sweet Splash In Time For Christmas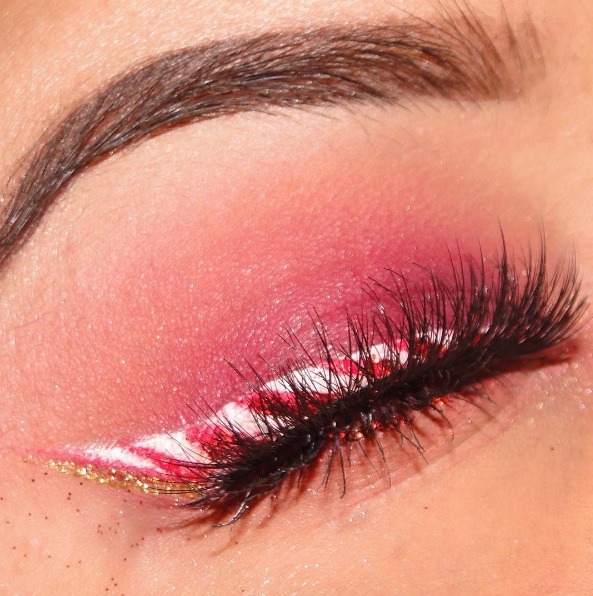 Photo: makeupbyperlamadrid on Instagram
For beauty addicts who simply can't wait for the holiday season, try accenting your peepers with candy cane eyeliner. Although the seasonal treat usually makes an appearance on Christmas trees, candy cane inspired eye makeup has officially returned for yet another run this year. If you're aiming to capture the festive spirit in the air, candy cane eyeliner just may flatter your look for the season.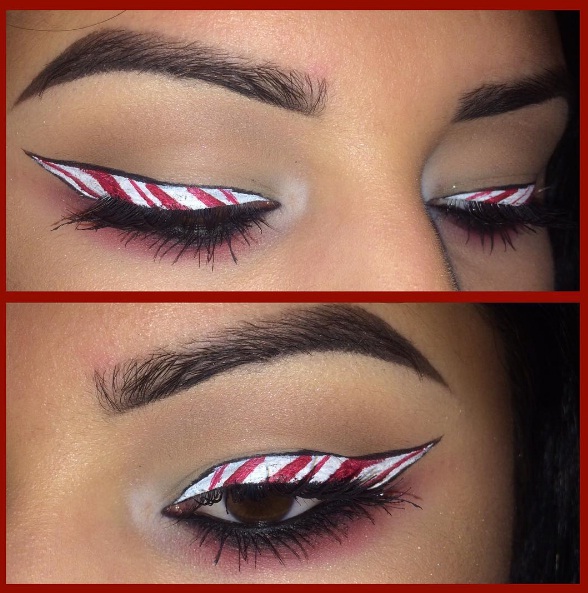 Photo: _sacrafierce on Instagram
Staying true to its name, candy cane eyeliner features contrasting red and white eyeliner, drawn on to resemble the holiday sweet. Taking the candy cane trend to an entirely new level, some makeup gurus are even accessorizing their eyelids with hints of glitter. From glimmering gold to luxurious lashes, candy cane eyes are seizing attention and stealing the spotlight this holiday season.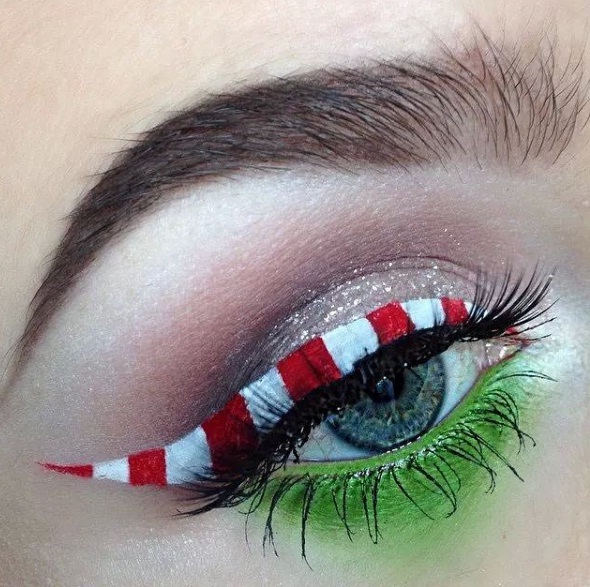 Photo: starcrushedminerals on Instagram
If you're aiming to keep your overall look clean and sophisticated, avoid overly bright lipstick and stick to glowing, natural-looking skin. Although it is still November, beauty lovers will no doubt be in the festive spirit in the weeks ahead. Whether you're embarking on an early Christmas shopping mission or enjoying carols, try bringing candy cane eyeliner into your seasonal beauty regimen.
---
---