Beauty Review: Phyto Phytoelixir Cleansing Care Cream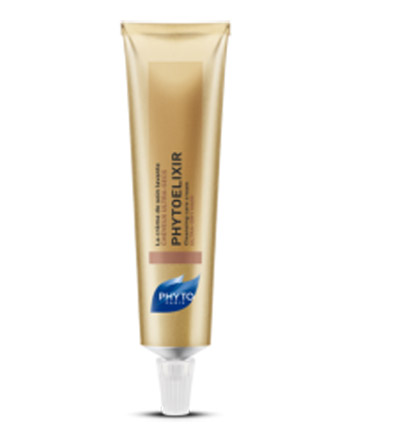 What It Is:
The Phytoelixir Cleansing Cream is a highly concentrated cream that claims to gently cleanse hair while nourishing it. The product's key ingredients are Narcissus Flower Wax, which is said to replenish and nourish, and Encapsulated Macadamia Oil, which helps to protect. The Phytoelixir Cleansing Cream promises soft, detangled hair and is recommended to be used while alternating shampoo and conditioner.
What We Thought:
Considering we can be guilty of washing our hair way too frequently, the idea of swapping our usual shampoo and conditioner for a gentler product was certainly enticing. We had high hopes that this product would keep our hair feeling clean without drying it out like shampoo is known to. Based on the principle that hair should not be washed more than three times times a week, this product aims to work as a replacement to shampoo and conditioner that is less harsh on the hair. We applied the cream in the shower, starting at the tips all the way up to the roots, massaging the product into the scalp. We left it in for approximately three minutes before washing it out. After combing out our hair and leaving it to air dry, we were amazed at how silky and soft it felt. Our fear of greasy hair quickly disappeared, as our roots felt dry and light. We would highly recommend this product to anyone who wants to wash their hair less frequently without giving up their daily showers.
Pros: The Phytoelixir Cleansing Cream gave us silky, touchable hair without a hint of grease. Best of all, the product offered us the opportunity to skip weighing down our hair with heavy conditioner and shampoo.
Cons: The product is pricey and comes in a small bottle, so it may not be a budget-friendly solution.
---
---